There are a lot of great VPNs on the market, and at the core, many of them do the same thing: secure and privatize your online browsing. However, many VPNs handle this differently — some still log activity, others slow down your connection substantially, and some VPNs offer poor protections after a VPN connection drops. Today, we're going to be looking at two really good VPNs on the market — NordVPN and IPVanish. We'll show you their strengths, abilities, and what securities they offer you as a consumer. Be sure to follow along below!
| Product | Brand | Name | Price |
| --- | --- | --- | --- |
| | ExpressVPN | ExpressVPN - Get 49% off here | Check Price |
| | NordVPN | NordVPN | Check Price |
| | IP Vanish | Save 46% when you sign up here, secure your internet for just $6.49 per month | Check Price |
* If you buy through links on our site, we may earn an affiliate commission. For more details, please visit our Privacy policy page.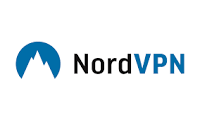 First up, we have NordVPN, the VPN that promises to make your browsing anonymous and secure; by using NordVPN, you can get a whole lot of network-based protection. On public WiFi (and even at home), you don't have to worry about hackers or pesky and nosy advertisers that plant cookies on your browser to track you and your habits. The encryption you get is fantastic — you get a 256-bit AES encryption key, DNS leak protection, an automatic kill switch in the event that your VPN connection drops
One of the neat benefits to using NordVPN is the amount of servers they have. They offer over 4000 high speed VPN servers spread throughout 60 countries. This ensures that you'll be able to keep your Internet speed pretty high within the VPN, no matter where you are in the world. Not only that, but this gives you a lot more choice for accessing geo-blocked websites and services.
NordVPN is also super affordable — if you want to buy on a month-by-month basis, it'll cost you about $12 per month. If you buy a year's worth, it's $5.75 a month for $69 a year, or if you go for a two-year subscription, it's $3.29 a month for $79 every two years. As you can see, it's super affordable for a feature-rich VPN that has servers available all over the world. In addition, with your subscription, NordVPN offers unmetered bandwidth, so you don't have to worry about how much data you're using while connected to the VPN — you can use as much as you want, but it's always wise to be reasonable in that, as that's why pricing of these services starts to rise.
NordVPN is also available on a ton of platforms. You can secure your Internet traffic and browse privately on any of your Android devices, iOS devices, computer, and other devices. Get started by downloading it on your phone at the link below.
Get it now: Here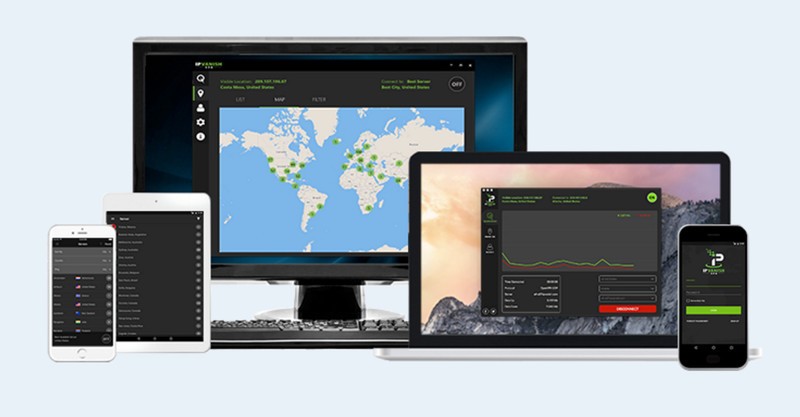 We also have IPVanish. Recommended by many reputable tech publications, IPVanish is one of most loved VPNs out there. With IPVanish, you'll be able to "surf the web without a trace." And they mean it! When connected to IPVanish, they won't track any of your activity or log any of your data — when you're connected, you're completely anonymous. In addition to that, they keep your data locked down with 256-bit AES encryption, DNS leak protection, and an automatic kill switch in the event that your VPN connection drops.
As with any VPN, you'll be able to get around all of the censorship filters around the world with IPVanish. You'll be able to explore all sorts of geo-restricted sites and services — you could even get past your school's or employer's block on Facebook or YouTube by using IPVanish.
IPVanish is super simple to setup as well. Download the app, make sure you're logged into your account (for your subscription), press the connect button, and then you're ready to start browsing the Web securely! They have quite a few servers as well — IPVanish advertises 1,000 high-speed VPN servers that are placed throughout 60+ countries. Not nearly as many servers as NordVPN, but still quite a few to keep you going.
IPVanish is actually cheaper than NordVPN, at least as far as the month-to-month subscription cost goes. It will only set you back $10 per month, but what is a little pricier than NordVPN is their multi-year subscriptions — a one-year subscription will cost you $6.49 per month (almost $79 a year), and a three-month subscription will cost you $8.99 every three months. If you still want to check it out, be sure to hit the download link below.
Get it now: here
Verdict
So, which VPN should you use on your Android device? By comparing the two, it's clear that NordVPN is the superior choice here. Not only is it cheaper for you to buy, but they're also a bit more feature-rich and have a much larger server presence than IPVanish — over 4,000 compared to IPVanish's 1,000+ servers.
| Product | Brand | Name | Price |
| --- | --- | --- | --- |
| | ExpressVPN | ExpressVPN - Get 49% off here | Check Price |
| | NordVPN | NordVPN | Check Price |
| | IP Vanish | Save 46% when you sign up here, secure your internet for just $6.49 per month | Check Price |
* If you buy through links on our site, we may earn an affiliate commission. For more details, please visit our Privacy policy page.