Are you at work and having difficulty accessing Facebook and other social media sites? Maybe you even live in a country that tries to censor these things outright. Either way, it's frustrating not being able to stay in contact with friends and family in this way; however, luckily there is a way around the problem: a virtual private network. When you connect up to a VPN, you're able to unblock and remove the censoring of almost any service on the 'net. You're ISP just isn't able to see what you're doing when connected to a VPN, and therefore they can't block anything.
* If you buy through links on our site, we may earn an affiliate commission. For more details, please visit our Privacy policy page.
So if you're ready to start using Facebook and other social media services again with the freedom you're supposed to have on the Internet, follow along below. We'll show you the best free VPNs for unblocking social media like this.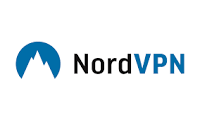 NordVPN is first on our list, and that's because it's one of the best. They offer a free version to users for three days, but after that, you'll have to subscribe to one of NordVPN's packages. Their cheapest comes in at just $2.75 per month — that's less than a cup of Starbucks coffee! And, if you decide that you don't like NordVPN, you can take advantage of their 30-day money back guarantee — they'll refund you whatever you paid upfront for their service. It makes the service risk free!
There's a lot of hardware and software technologies that work together to make NordVPN the perfect service — they have well over 4,000 servers supporting their network, which keeps speeds fast, efficient, and stable. NordVPN actually has up to sixty geographic locations that you can connect to, which gives you access to plenty of great International content. You stay protected online with a 256-bit AES encryption key, SHA256 authentication, DNS and IPv6 leak protection, an automatic kill switch, and more. Get started with NordVPN at the link below. You won't regret your risk-free decision!
Get it now: Here

ExpressVPN is an excellent runner up to NordVPN. They don't have nearly as many servers in their arsenal, but the connection does stay stable and fast. They actually have a little over 1,000, and since they're all optimized for streaming, you shouldn't have trouble streaming services like Netflix or Hulu either. Most importantly, they have 94 geographic connections you can make, so you can access Facebook with a masked IP address from almost anywhere.
ExpressVPN has some excellent security practices as well — you stay protected and encrypted online with a 256-bit AES encryption key, DNS and IPv6 leak protection, an automatic kill switch, and plenty more.
Get it now: Here
Folks will love what Turbo VPN has to offer. This one is completely free of charge, which means you don't have to pay a dime or plug in any credit card information. Surprisingly, Turbo VPN actually keeps your Internet speed fairly fast. Connect up to it, and you shouldn't notice a difference between your normal connection and the new, encrypted connection. Of course, there are your standard network slowdowns, but these happen at peak, high usage hours when the servers are really overcrowded. The only real downside is that Turbo VPN has a ton of ads plastered all over the app, which is more annoying than anything.
They keep you secure while connected, but on top of that, they make the app easy or even the layman to navigate.
Download it now: Google Play
If you're not a fan of Turbo VPN, Hotspot Shield is an excellent runner up, as it offers a little something for all types of people. For the type that need a free VPN service, Hotspot Shield does offer that, and supports that service with ads. If you need a more reliable and faster package, Hotspot Shield has a premium subscription, unlocking more features for you to use, speeding up your connection, and gets rid of those annoying advertisements.
Download it now: Google Play
We're also big fans of what Tunnelbear VPN has to offer. They don't have a trial, but they do give everyone a small amount of VPN data to use per month. You get a whole 500MB to use as you please every month, but if you decide that you like Tunnelbear, you can subscribe for a small fee that will give you unlimited data. Tunnelbear themselves have tons of options for connecting up to different geographic locations.
Internet speeds stay fast on Tunnelbear, and you stay pretty secure with standard AES encryption and authentication.
Download it now: Google Play
Verdict
If you're looking to unblock or un-censor social media at work or in your country, you'll love any of these applications. However, are favorite is NordVPN, particularly for the many IP options it gives us on top of being super reliable.
* If you buy through links on our site, we may earn an affiliate commission. For more details, please visit our Privacy policy page.