Twitch TV has become insanely popular over the years, even taking over much of YouTube's viewership when it comes to gaming sector. However, it can be difficult to continue to watch TV when you're travelling abroad or if your ISP is throttling your connection. In some countries, you just can't access Twitch TV; that or it runs super sluggishly. Luckily, there is a way to fix that — if you follow along below, we'll show you the best VPNs you can use for accessing Twitch TV while travelling or to simply remove the throttle the ISP is putting on you. Here are our top picks.
* If you buy through links on our site, we may earn an affiliate commission. For more details, please visit our Privacy policy page.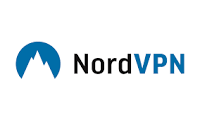 First up on our list is NordVPN. With NordVPN, you shouldn't have trouble accessing Twitch TV from, well, anywhere. And that's because NordVPN has over 4,000 servers across a little over sixty countries. So, no matter where you are, you should always be in close proximity to a NordVPN server, which means Internet speeds will always be fast when accessing things like Twitch, and general download speeds, too. You can also choose which server you're accessing (i.e. you could be in Japan and connect to a US-based server), so you can watch Twitch TV from anywhere.
On top of that, NordVPN has some really good security features to keep you protected while browsing the Internet — a 256-bit AES encryption key, SHA256 authentication, and DNS and IPv6 leak protection. There's a lot more security features than that in NordVPN, but there's just too many to name! Get started below.
Get it now: Here


Next up, we have ExpressVPN, which is the perfect VPN for streaming on Twitch TV. ExpressVPN has over 1,000 servers spread across 94 countries, so no nearly as many as NordVPN; however, their servers are optimized for streaming, so you should still get fast and efficient speeds when accessing video streaming services like Twitch TV. ExpressVPN will work with other streaming services as well, giving you that same fast and efficient streaming, but it does work really great with Twitch TV. It also has the security features that you would expect from a VPN — 256-bit AES encryption, SHA256 authentication, an automatic kill switch, and so much more. Get started on the cheap at the link below.  Some consider ExpressVPN to be a free vpn as it offers free trial and is great as Twitch and Netflix VPN.
Get it now: Here
VyprVPN is a really nice VPN by GoldenFrog, allowing you to stop ISPs from throttling your connection when watching things like Twitch TV, Hulu, Netflix, and many other video streaming services. VyprVPN masks not only your IP address, but it keeps your traffic all encrypted — on the ISP's end, all they can see coming from you in encrypted traffic. That said, the ISP unable to identify what you're using, and so it can't figure out what IP address or domain to throttle. This gives you much faster Internet speeds when accessing services like Twitch. Of course, VyprVPN is still a VPN, so it does offer all of those standard VPN security features, such as the 256-bit AES encryption key, SHA256 authentication, and so much more.
Download it now: Google Play
Next up is a VPN known as CyberGhost. CyberGhost operates on a similar level to ExpressVPN, outfitting all of its servers with video streaming optimizations. This means that, when connected to CyberGhost, you should get fast and efficient streaming when watching media content like Twitch TV or Netflix. CyberGhost also allows you to choose the country of origin when you connect up to a server — this means that you could watch US-based content while travelling to, say, Japan or Israel for work. You still get all of the same great security features, including a 256-bit AES encryption key, SHA256 authentication, leak protection, an automatic kill switch, and more.
Download it now: Google Play
Last, but not least, we have the StrongVPN. StrongVPN will allow you to mask your IP address and change servers based on geographic location just like many of the other VPNs on this list; however, it's strong suit is in keeping you protected while you're browsing the Internet, whether it be in something as simple as watching Twitch TV or something a little more complicated like downloading files from a questionable website (possibly a file sharing site). It does not only through a massive 2048-bit RSA key, but also a 256-bit AES encryption key as a second line of defense. It has SHA256 authentication, leak protection, and support for a bunch of security protocols. Of course, it has your standard automatic kill switch in the event of a VPN drop as well.
Download it now: Google Play
Verdict
If you're travelling abroad and trying to watch Twitch TV, or maybe you're just having trouble watching Twitch TV due to throttling by your ISP, any of these VPNs will help you out by removing geo-restricted content as well as prying eyes trying to throttle your connection. For the most fast and efficient speeds, we recommend going with NordVPN or ExpressVPN.
* If you buy through links on our site, we may earn an affiliate commission. For more details, please visit our Privacy policy page.