Are you having trouble watching YouTube? You might be travelling abroad, or you might simply work for a company or institution that keeps YouTube blocked on their network. This is more popular at schools and universities than anything; however, it's quite easy to get around these little censors they put on services like YouTube. You can use a virtual private network to mask your IP address and encrypt your traffic, leaving YouTube wide open for you to access. If you follow along below, we'll show you the best VPNs for YouTube!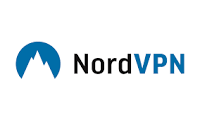 NordVPN might be the best VPN for accessing YouTube while abroad or on a school or company network. Hook up to NordVPN, and you'll be able to access all of the YouTube you want and to your heart's desire. NordVPN keeps your Internet speeds fast as well — they have over 4,000 servers spread across sixty countries, with a lot of those servers in the United States. The closer you are to a NordVPN server, the faster your Internet speeds are going to be. That in mind, watching your favorite YouTube videos should be a breeze!
NordVPN also offers industry standard security practices, so you shouldn't have any trouble with staying safe on the Internet, public WiFi, etc. It's got a 256-bit AES security key, SHA256 authentication, an automatic kill switch, DNS and IPv6 leak protection, and then your standard security protocol features.Get it now:Here


If you're not a big fan of what NordVPN has to offer, ExpressVPN is a super reliable and speedy VPN service as well. They've got 1,000 servers spread across ninety four countries. Suffice to say, they have a pretty good infrastructure and network of servers. Connect up to a ExpressVPN server, and you should be able to connect to YouTube without any problems. Even if you're travelling abroad where YouTube is censored, connecting up to a ExpressVPN server in the US (or another country) should unblock YouTube for you pretty easily. ExpressVPN servers are optimized for streaming as well, so pulling down YouTube content should be fast and efficient.
ExpressVPN does have some of the same security practices that NordVPN offers. You can be rest assured that you'll stay safe on the Internet with a 256-bit AES encryption key, SHA256 authentication, and an automatic kill switch to keep your data protected in case your computer loses connection with the VPN server. There's a handful of other security measures and layers to keep your data protected as well. ExpressVPN even has a strict no logging policy, which means the company themselves doesn't even watch your VPN traffic. ExpressVPN is also a great free VPN option for Youtube or even Netflix vpn since they offer 30 days refund window, no questions asked.
Get it now: Here
If you have problems with Internet speeds and your Internet provider throttling your connecting, then you might want to consider the use of VyprVPN. VyprVPN masks your IP address and encrypts your traffic to keep it hidden from your ISP. When it's hidden, all the ISP can see on their end is encrypted traffic coming through. That said, they aren't able to identify streaming services and throttle the connection to those services. So, when you connect up to VyprVPN, you should actually see your Internet speeds free up since you won't have the ISP throttling them anymore.
In addition, VyprVPN is able to do all of your standard VPN practices. If you're travelling, you can connect up to a VPN server in another country and access YouTube, bypassing the country's censoring and geo-restrictions. Even if you're sitting at a desk at your office somewhere in the United States, connecting to VyprVPN will open up YouTube for you. The same goes for schools and institutions.
Download it now: Google Play
You might also want to consider using CyberGhost for your VPN needs. They have a few more servers than ExpressVPN, but has them spread out through a few less countries. That said, connect up to any one of CyberGhost's VPN servers, and you'll be scot-free from the confines of your company or institutions restrictions on YouTube. On top of that, CyberGhost does have high security standards, so expect to be protected with a 256-bit AES encryption key and SHA256 authentication.
Download it now: Google Play
Strong VPN might be last on our list, but it's one VPN that a lot of folks will like because of their views on security. Strong VPN takes a security-first view. In fact, they take that to an extreme and offer some of the best security measures found in a VPN. You know your data and privacy will kept safe with top notch security from a 2048-bit RSA key, a 256-bit AES encryption key, and SHA256 authentication. Strong VPN offers a number of other strict security standards to keep you safe on the 'net as well.
Download it now: Google Play
Verdict
By using any one of these VPNs on our list, you can be rest assured knowing that you'll be able to access YouTube once again!
* If you buy through links on our site, we may earn an affiliate commission. For more details, please visit our Privacy policy page.