Having trouble with continuing conversations on Kik? Finding out that the Kik app simply won't operate when you're at work? Or maybe it has disappeared from App Stores entirely while you're travelling abroad. Unfortunately, it's all because of censorship — countries and companies that don't want you accessing this sort of content for one reason or another. Luckily, it's easy to get past that censorship with a VPN. Follow along below!
* If you buy through links on our site, we may earn an affiliate commission. For more details, please visit our Privacy policy page.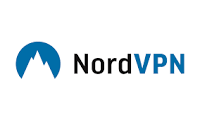 First up on our list, we're looking at NordVPN. This is one of the best VPNs you can get your hands on, as they have an absolutely massive infrastructure. They have a huge network of over 4,000 servers. Suffice to say, you won't have trouble with Internet speeds with NordVPN, as it's rare that a certain location will be overcrowded. Connect up to a NordVPN server, and you'll have free access to Kik and other services on the 'net. Of course, NordVPN is not a slouch when it comes to your privacy and security on the Web either — you're protected with a 256-bit AES encryption key and SHA256 authentication. There's plenty of other security features NordVPN uses to hold down the fort, too.
Get it now: Here


We are also big fans of ExpressVPN. ExpressVPN might be one of the most reliable and fast VPNs on the market. When you connect up to an ExpressVPN server, there's very little decrease in Internet speeds, which is something that VPNs are usually known for. Once you're connected to one of their 1000+ VPN servers, you should have free access to Kik and other services on the Internet. You can also access plenty of geo-restricted content, as ExpressVPN has geographical server locations in up to ninety four countries. And, of course, you can't go wrong with their security — a network of 256-bit AES encryption keys, SHA256 authentication, an automatic kill switch, standard VPN security protocols, and even an automatic kill switch.  ExpressVPN is also a great free VPN option for Kik or even Netflix vpn since they offer 30 days refund window, no questions asked.
Get it now: Here
We are really big fans of VyprVPN, mostly because of its privacy practices. One of the unique things about VyprVPN is that it has no connections or support from third-party companies. That means that third-party companies aren't collecting your data and selling to advertisers while you're using VyprVPN. It's great news for people who are looking for a truly private and secure VPN — and, as an added bonus, VyprVPN has its own strict no-logging policy, which means they aren't collecting any data or traffic habits on you, and then selling it to advertisers. You're 100% protected with VyprVPN servers. They work great for connecting to Kik in censored areas — all you have to do is connect up to a VyprVPN server. On top of that, you get some of the same security features found in many big name VPNs these days, including your standard 256-bit AES encryption key and SHA256 authentication token.
Download it now: Google Play
You can't go wrong with what CyberGhost has to offer either. CyberGhost focuses on keeping your data under lock and key while connected to the VPN service. They take on strict no-logging policy themselves, so even your own data isn't tracked and logged by CyberGhost. When you are connected to one of their servers, you are essentially completely anonymous online. You'll still be able to access Kik and other online services as well — just like many of the other VPNs on this list, you'll have borderless access to many social media and streaming platforms. CyberGhost prides itself on top of the line security as well, keeping your data under lock and key with a 256-bit AES encryption key, SHA256 authentication, and an automatic kill switch in case of random VPN connection drops.
Download it now: Google Play
We're big fans of what Strong VPN has to offer as well. You can access Kik just as well with Strong VPN — connect up to a Strong VPN server and you'll be able to easily access Kik and other social media services and platforms easily. On top of that, Strong VPN promises only the best security, keeping your data and privacy protected with a 2048-bit RSA encryption key, 256-bit AES encryption, and even SHA256 authentication. Strong VPN supports other standard VPN security protocols as well, including an automatic kill switch.
Download it now: Google Play
Verdict
If you've ever had trouble keeping up with conversations with friends and family in Kik, it likely well could be because of company and ISP restrictions. It could even be because of a country's support for censorship on social media and instant messaging services like Kik. Either way, connecting up to a VPN will give you free access to Kik. We especially like the support that NordVPN and ExpressVPN have to offer.
* If you buy through links on our site, we may earn an affiliate commission. For more details, please visit our Privacy policy page.