Do you have a Mac and are looking for a good virtual private network that can be used on the macOS operating system? Well, you've come to the right place. Today, we're going to show you the best free virtual private networks that work with macOS and earlier operating systems. There are plenty of options out there for you, but we've filtered through them to show you the best. Be sure to follow along below!
* If you buy through links on our site, we may earn an affiliate commission. For more details, please visit our Privacy policy page.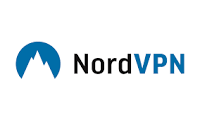 You don't want to miss out on this amazing package from NordVPN. They offer a free version of their virtual private network so that you can try it without footing any money upfront first. If you do like it, NordVPN offers their services for as little as $2.75 per month on their cheapest plan. NordVPN takes things a step further, as they don't want you to feel like there's any risk to you, the consumer, when signing up for their service. During your first 30 days, NordVPN promises a 30-day money back guarantee in the event that you don't like what they're offering.
NordVPN actually has a really package — your Internet connection stays fast and reliable with a network of well over 4,000 servers. You shouldn't experience any slowdowns on your Mac whatsoever. NordVPN takes your security pretty seriously as well — with 256-bit AES encryption, SHA256 authentication, DNS and IPv6 leak protection, an automatic kill switch, and more, you will be completely safe on the 'net.
Get it now: Here

ExpressVPN is a fantastic runner up to NordVPN. They offer a little bit longer of a free version — after you sign up, you can get a whole seven days of free access to ExpressVPN's servers. Once it's up, you will have to pay for a premium subscription to the service. ExpressVPN actually works best for those that stream a lot of media — their servers are optimized for streaming, so bringing down content from your favorite streaming providers should be a breeze. They actually have about 94 different geographic locations that your connection can appear from, too.
They take your security just as serious as NordVPN as well — stay protected with 256-bit AES encryption, SHA256 authentication, and some other, standard security features.
Get it now: Here
NordVPN and ExpressVPN require you to pay for a plan to continue to use their virtual private network services after the trial is up. That said, those who don't have money to drop on a VPN per month will love what Turbo VPN has to offer. Turbo VPN is completely free to use, though it is supported with in-app ads. Since it is free, you will get some typical/standard network slowdowns, but this almost always happens during high usage hours when servers are overcrowded. If you're on a server that isn't experiencing high volume, slowdowns should be pretty rare.
We like TurboVPN because of how easy it is to use. Once you download it on your Mac via the iTunes Store, it's as simple as clicking a button on the application, and then you're immediately connected to a Turbo VPN server.
Download it now: Google Play
Hotspot Shield is an excellent option for multiple types of people. If you're the type that is searching for something free and reliable, Hotspot Shield has you covered with a free package. This package is, of course, free to use, but there are a bunch of in-app ads that are used to keep the lights on. If you decide that you like what Hotspot Shield has to offer, they have a premium package you can sign up for that gives you access to more features, better Internet speeds, and the best of all, no ads.
Download it now: Google Play
Folks will love what Tunnelbear VPN has to offer — it's the perfect mix between a free VPN and a subscription VPN service. First, Tunnelbear gives all of its registered users 500MB of free VPN data per month to use. If you decide that you like what Tunnelbear VPN has to offer, you can sign up for their premium subscription service, which gives you unlimited data. You can purchase month-to-month or multiple months at a time.
Internet speeds are fast and stable on Tunnelbear, and the service keeps you pretty well protected with industry leading security practices.
Download it now: Google Play
Verdict
There are a ton of different VPN apps and software available for Mac, but what we've listed here are easily some of the best. NordVPN is probably our favorite, offering the fastest and most reliable connection.
* If you buy through links on our site, we may earn an affiliate commission. For more details, please visit our Privacy policy page.