The Chromecast is a great way to "cast" media from your smartphone or laptop to your TV, but if you want the ability to access even more content to cast to your TV, you'll want to use a virtual private network. By connecting up to a VPN, you're able to access geo-restricted and blocked content that you wouldn't otherwise be able to access. For example, if you live in the US and are tired of Netflix US shows, you could connect up to a VPN so that you can start using Netflix UK and casting that to your TV. There's a lot of content that a VPN will open up to you, but on top of that, a VPN will keep you safe and secure on the Internet by encrypting your connection.
* If you buy through links on our site, we may earn an affiliate commission. For more details, please visit our Privacy policy page.
So if you're ready to start using a virtual private network for using with your Chromecast, be sure to follow along below. We'll show you the best free options for using with the Chromecast.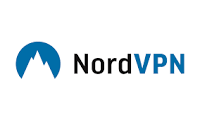 You don't want to miss out on what NordVPN has to offer. They give you access to a free version for three days to take their service out for a spin, but after that, you'll have to invest in a NordVPN package. NordVPN keeps things pretty cheap, with their cheapest subscription cost being $2.75 per month. You can continue to "try" NordVPN out during this period, too. If you don't like it during your first 30-day period, NordVPN will refund you with its 30-day money back guarantee.
They have some of the best infrastructure on the market. NordVPN has tons of servers — well over 4,000 all over the world. That said, you'll always be close in proximity to a server, and thus you'll keep your Internet speeds pretty snappy. There are actually over 60 geographic locations that you can connect up to, and you stay protected with a 256-bit AES encryption key, SHA256 authentication, and DNS and IPv6 leak protection.
Get it now: Here

ExpressVPN is a great runner-up to NordVPN. With ExpressVPN, you get access to a free version of the virtual private network for seven days. They have less servers in their arsenal, but things still stay quick and snappy — they actually have well over 1,000 servers that you have access to. On top of that, ExpressVPN keeps their servers optimized for streaming, making pulling down Netflix, Hulu, and other streaming content fast and reliable. They actually have a few more geographic locations that you can connect up to than NordVPN — a whole 94!
Your connection stays private and secure with the VPN as well — there's a 256-bit AES encryption key to keep your data protected, and then there's SHA256 authentication, DNS and IPv6 leak protection, and a whole lot more.
Get it now: Here
One of our favorite free options is Turbo VPN. Turbo VPN is completely free to use — you don't have to pay a dime for its service. That said, you will have to deal with in-app ads, which can make things frustrating; however, it's hard to complain about free. Turbo VPN is actually one of the faster free VPNs currently on the market — it's not often that you find something quick and snappy that is free of charge. You will experience the occasional network slowdown, but that's usually expected during peak use.
Download it now: Google Play
Consumers will love what Hotspot Shield has to offer as well. They have something for everybody: for those that need a free VPN service, you can use Hotspot Shield without any problems, completely free of charge. You will have some in-app ads to deal with, but that's hardly a complaint for a quality service. If you decide you like Hotspot Shield, the premium package will give you more features, faster Internet speeds, and get rid of those in-app ads. As is typical with a free VPN, there are natural slowdowns at peak hours. That should be pretty reduced with your premium package, though.
Download it now: Google Play
Next up, we're looking at Tunnelbear VPN. Tunnelbear VPN actually offers free VPN data for all — register for an account, and you get 500MB of free VPN data per month. If you end up liking what Tunnelbear has to offer, you can sign up for a paid subscription with them, giving you unlimited data per month. Speeds are fast and efficient, and you'll be able to access plenty of blocked content on the Tunnelbear VPN.
Download it now: Google Play
Verdict
If you want to access as much content as possible with your Chromecast, then most of these VPNs will do. We do really like what NordVPN has to offer, probably giving you the most reliable and speedy connection possible.
* If you buy through links on our site, we may earn an affiliate commission. For more details, please visit our Privacy policy page.