Ubuntu is one of the best Linux-based operating systems currently available. It's the most user friendly, providing a close experience to Windows or even Mac. However, you still might be wondering how you can get the most security possible on Linux. It's a pretty secure operating system in itself, but if you want to browse the Web with certainty that your data is encrypted, you'll want to install a virtual private network on your computer or even in your browser.
Editor's Choice
Our Choice for best VPN is NordVPN.
Get 67% off NordVPN here (drops the price down to $2.99 per month
MORE INFORMATION
If you follow along below, we'll show you the best virtual private networks that you can use with Ubuntu, whether as a software program or as an extension of your browser. Here are our top picks.

ExpressVPN is another excellent virtual private network. They have over 1,000 servers to keep things running fast, efficiently, and snappy. They actually have a few more geographic locations that you can access than NordVPN — they have a whole 94. ExpressVPN has some really secure servers, but they're also optimized for streaming. That said, you should have the best experience while streaming media like Netflix and Hulu. ExpressVPN does take things very seriously when it comes to security practices — you stay safe on the 'net with a 256-bit AES encryption key, SHA256 authentication, DNS and IPv6 leak protection, support for various security protocols, an automatic kill switch, and more. If you want to give ExpressVPN a try before you buy, they do offer a 7-day trial software.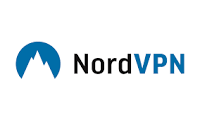 First up, we're looking at one of our favorites: NordVPN. NordVPN offers consumers a three-day trial of their software, and afterwards, you have to subscribe. NordVPN is actually really cheap, with their cheapest plan sitting at just $2.75 per month. And, if you decide that you don't like NordVPN after you subscribe, they offer a 30 day money back guarantee, which you can take advantage of for a full refund.
NordVPN is one of our favorites for good reason: they have a massive network of well over 4,000 servers. This keeps things running fast and efficiently. On top of a fast, massive network, they have over 60 geographic locations that you can connect up to, giving you plenty of access to geo-restricted and blocked content. They're network is really stable, so you shouldn't have problems with drops or loss of connection. You stay protected with a 256-bit AES encryption key, SHA256 authentication, and a whole host of other security practices.
Get it now: Here
Turbo VPN is one of our favorite options for those looking for a free option. Turbo VPN won't cost you a dime — there's no credit or debit card information required. It's a completely free virtual private network service, optimal for those that only need to use something once in awhile. Turbo VPN keeps your Internet speed moving pretty fast, and they keep you secure with a 256-bit AES encryption key as well as some other, standard VPN security practices. It's worth noting that you will experience slowdowns while on Turbo VPN, and that's because Turbo VPN does this to keep costs down during peak, high use hours when servers are overcrowded.
Download it now: Google Play
Turbo VPN is great for using for occasional use, but it's hardly a long term solution. Hotspot Shield is a little more versatile, featuring both a basic and premium package. At the basic level, you get unlimited free VPN access, but you have to put up with the in-app ads. That's annoying, but if you end up liking Hotspot Shield, they have a premium package that you can pay for, which brings you faster Internet access, more features, and no ads. Hotspot Shield offers the typical VPN security features, such as a 256-bit AES encryption key, SHA256 authentication, and more. It works for Android phones, as well as Chrome browser (and other browser) extensions.
Download it now: Google Play
Tunnelbear VPN is last up on our list, but it's still an excellent VPN. Anyone can create an account and get 500MB of free data per month, but if you end up deciding that you like Tunnelbear VPN, sign up for their premium package for unlimited data per month. They have 20 geographic locations that you can connect up to, and they keep you encrypted and safe with a 256-bit AES encryption key.
Download it now: Google Play
Verdict
As you can see, you have a lot of options for choosing a virtual private network for Ubuntu. Any one of these will help you out and keep you secure, but our favorite is most definitely NordVPN — they have a ton of servers available, industry leading security practices, and great support for their customers. It's essentially a risk free option with that 30-day money back guarantee, too.
* If you buy through links on our site, we may earn an affiliate commission. For more details, please visit our Privacy policy page.