One of the most popular Android device makers that you probably haven't heard of is Xiaomi. The company, which is one of the top 5 smartphone brands this year,  usually sells their products through online stores mostly in China and in Asia. One of their best selling smartphone model is the #Xiaomi #Mi5 which is last years flagship model that sports a Snapdragon 820 chipset and a 5.15 inch IPS LCD display with a resolution of 1080p. What makes this model popular is that it is competitively priced making it attractive to the budget conscious consumer. Although this is a solid performer there are instances when certain issues can occur which we will be addressing today. In this latest installment of our troubleshooting series we will tackle the Mi 5 touchscreen not responsive issue & other related problems.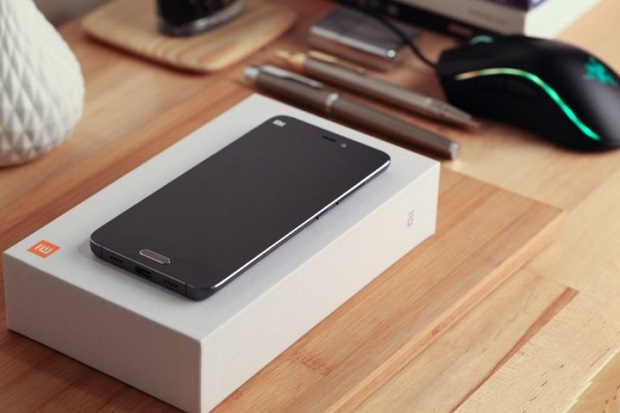 If you own a Xiaomi Mi 5  or any other Android device for that matter then feel free to contact us using this form. We will be more than happy to assist you with any concern that you may have with your device. This is a free service we are offering with no strings attached. We however ask that when you do contact us try to be as detailed as possible so that an accurate assessment can be made and the correct solution can be given.  
If you would like to browse the previous parts in this series then check out this link.  
You may also reach us at our Facebook and Google+ social media accounts.
Mi 5 Touchscreen Not Responsive
Problem: I have problem with my Mi5 phone. Less than a year since I bought the unit. The problem is, it is not responsive to slide touches. When I touch a selection, it will be boxed with green and for it to open the selection, I have to tap it twice. I hope there will be an easy way of solving the unit problem, than buying a new unit or replacing a touchscreen. Thank you for your immediate reply.
Solution: Do you have a screen protector or tempered glass installed in your phone? If you have one installed then this could be causing the problem. Try removing this first then check if the issue still occurs.
Another factor that can cause this problem is a third party app that you might have installed. To check if this is the case you will need to start the phone in Safe Mode.
Turn off the phone

Press and hold the power button to turn on the phone.

When "Xiaomi "logo is displayed, release the power button.

Immediately after releasing the Power key, hold the key Volume down button .

Keep holding down the Volume Down key until the phone finishes rebooting.

Release the key Volume down when you see Safe Mode appear in the lower left corner of the screen.
Does the problem occur in this mode? If it doesn't then you will need to find out what app is causing this issue and uninstall it.
In case the issue occurs even in Safe Mode then the next step is to perform a factory reset. You will need to backup your phone data before doing a reset.
Should the above steps fail to fix the problem then this could already be caused by a faulty display. You will need to have this checked at a service center.
Mi 5 Not Charging
Problem: I have MI 5 device less than a year old. My phone is not charging. Last 2 days ago due to loss of battery it get turned of and from last night it stops get charge.
Last night I left it on charging complete night and when start the phone in the morning it have charging on 7 %. And now the LED of the phone didn't get lighten up even when the phone is in charging. I am not able start my phone.
Related Problem: My phone is xiaomi mi5 32gb 3gb ram Android 7.0 My problem is since January if I put my phone on charge, it does not charge. I have to reboot my phone every time to get charge since now. Any suggestions please
Related Problem: My xiaomi mi5 doesn't charge up until i turn it off. It doesn't even charge or gets detected when connected to a PC or via other cables. The only situation that it starts charging is after rebooting the device. And even if i unplug it once in-between, it stops charging when i plug it back, i have to restart the device again. Thank you in advance, looking forward to your reply!
Related Problem: The USB cable is well plugged in the Xiaomi MI5. The mobile is detecting the cable. There is the change in light color observed when it is charging. But in-spite of that, from the charging level bar, I can see that the charging level is draining. The USB cable port which is connected to the mobile gradually becomes hotter.
Related Problem: hello, just want to know what should we do. xiaomi mobile of my boyfriend suddenly stopped charging. what you will recommend to us? actually he purchased that mobile 4 months ago only.
Solution: What you will want to do first in this case is to make sure that the charging port of the phone is free from any dirt or debris. Clean this port using a can of compressed air. Once this is done try charging your phone using a different charging cord and wall charger. If the phone still does not charge then try charging it from a computer USB port. If it charges this way then one of the pins of the charging port might be faulty. You will need to have this checked at a service center.
Another factor that can cause this problem is a software glitch. Try starting your phone in recovery mode then do a factory reset from here. Take note that this will erase your phone data. Once this is done try charging the phone.
In case the above steps fails to fix the problem then you will need to bring the phone to a service center and have it checked.
Mi 5 No Sound During Video Call
Problem: I am using an app for my job. It is a video call app. When I call someone, there is no sound. I can't hear the person on the other line and vice versa. It also kills my entire audio system. After the call, i try to listen to music and i can't hear anything. It's like my entire audio is on mute. When I reboot my phone audio is back.
Solution: Try doing a video call using the Facebook Messenger app. If the problem does not occur then the app that you are using is causing the problem. Try to uninstall the app then download a fresh version from the Google Play Store. If it still does not work then you will need to contact the app developer regarding this problem.
In case the issue occurs even if you use the Facebook Messenger app then this might be caused by a software glitch. I recommend that you backup your phone data then do a factory reset.
Mi 5 No Sound During Video Conference
Problem: Hello Guys, I have a xiaomi mi 5 just updated to MIUI Global 8.2 | stable 8.2.2.0 (NAAMIEB) and I'm facing some issues with the speakers. When I try to make a videoconference through Hangs Out or Duo, or any other app, I can't hear anything.
If I try to make a phone call after that, I can't either hear anything. So I have to reboot the phone and then start to work again for a while until I try to make a new videoconference call. I have done a phone's hard reset and also I have installed the same recommended rom (https://en.miui.com/a-232.html) but still the same problems. May you help me please? Thanks a lot. Best regards
Solution: A lot of people are also having this same issue where no sound can be heard during a video call. This looks like it is caused by a bug in the new software which should be resolved in a future update. In the meantime you might want to consider flashing your phone an older version of its firmware.