Do you experience a God of war controller button prompts issue on pc? Several factors can cause this issue such as steam input settings, controller issues, and native controller support issues. To fix the God of war PC controller prompt issue experienced by PC users alike, several troubleshooting steps will need to be performed.
God of War is an action adventure game from Santa Monica Studios that is available for the PC platform and PlayStation consoles. For the PC platform you can buy this game on Steam and on Epic Games Store. The main characters of this Norse mythology-themed video game are Kratos and his son Atreus. Since Kratos exacted his revenge on the Olympian gods, many years had passed. After escaping his last confrontation with his father Zeus, Kratos traveled to Midgard in ancient Norway and is now living there with his young son Atreus in the world of the Norse gods, a barbaric place full of fierce warriors and monsters. Kratos must learn to control the wrath that has driven him for many years and accept his newfound duty as a father and a mentor in order to educate his kid, whose mother tragically passed away.
God of War controller button prompts issue on PC? Here's how to fix the issue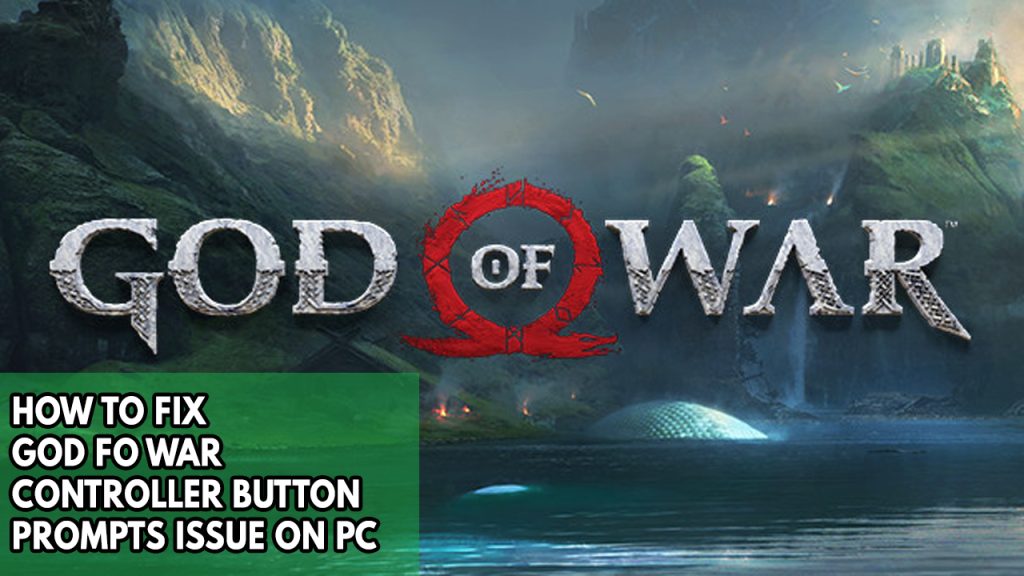 One of the issues that PC gamers will experience when playing God of War PC is Xbox prompts or PlayStation button prompts issue. This can be a frustrating experience especially if you want to play the game.
Here's how to fix God of War controller button prompts issue when you play wirelessly.
Fix #1 Update Bluetooth driver or wireless driver of controller
Most likely, the controller drivers for your computer are not installed properly. To obtain the necessary drivers, go to the manufacturer's website. If you are unable to find the appropriate controllers driver for your device, you can use third-party software that automatically installs drivers to get the most recent driver update for all connected devices.
Time Needed : 3 minutes
Updating driver (sample controller 8bitdo)
Go to manufacturers website.

This will open the website.


Select support.

This will allow you to go to the section.


On the section, download the drivers.

This will allow you to install drivers and fix controllers issues.

Fix #2 Disable steam input and enable steam input
The next thing to do is to disable steam input then re enable it. The issue you could be experiencing is software glitch with your controller and Steam. Steam has good software that is able to identify and set up a controller directly. Try to disable steam input and enable it to correct prompts the controller issue.
Disabling Steam input
Step 1: Open Steam. This will let you Run Steam.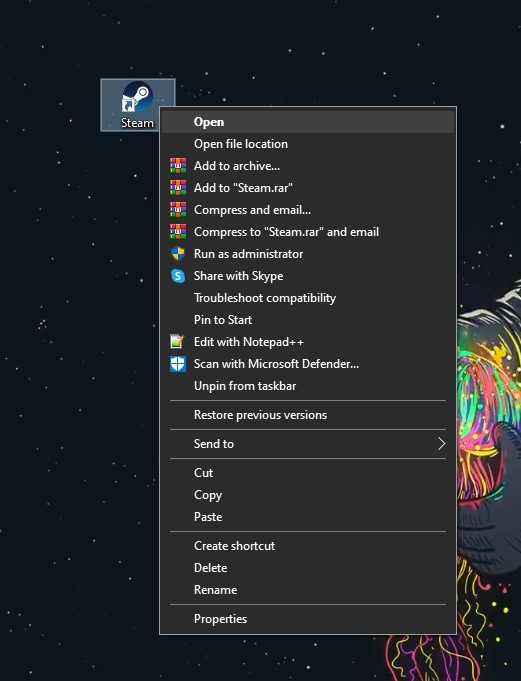 Step 2: Go to Steam Library Tab then right click the game. Search for the game.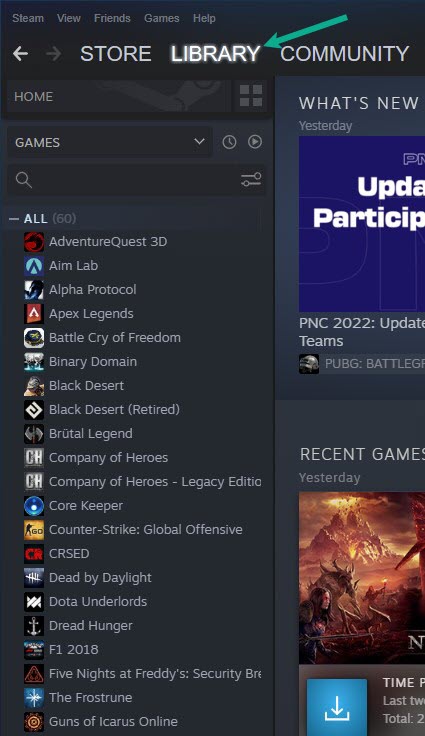 Step 3: Select Properties. This will allow you to go to Properties window.

Step 4: Select controller tab then under override click the drop down menu under the word use default settings then select enable steam input.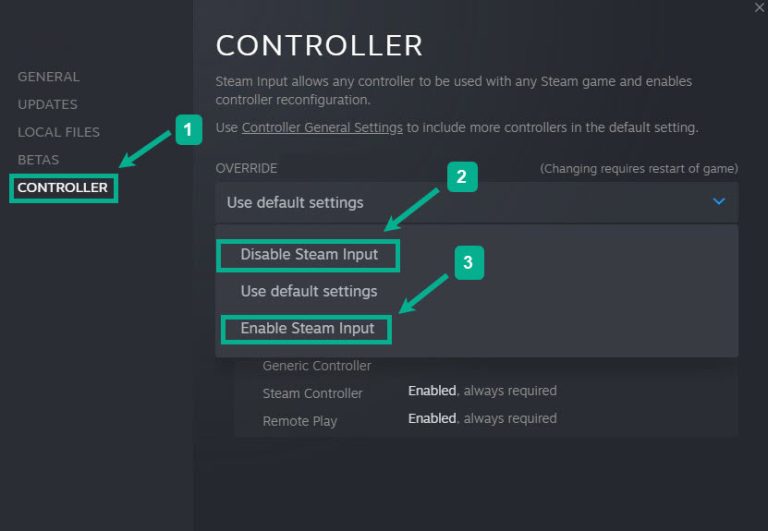 Step 5: Click the controller general settings in the controller tab to enable PlayStation configuration, Xbox configuration or other controller.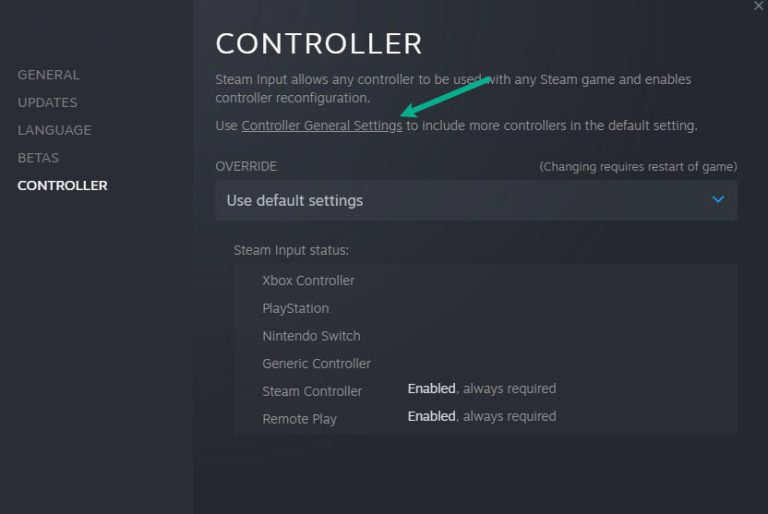 Step 6: Check mark the type of controller you have so you can use it in God of War.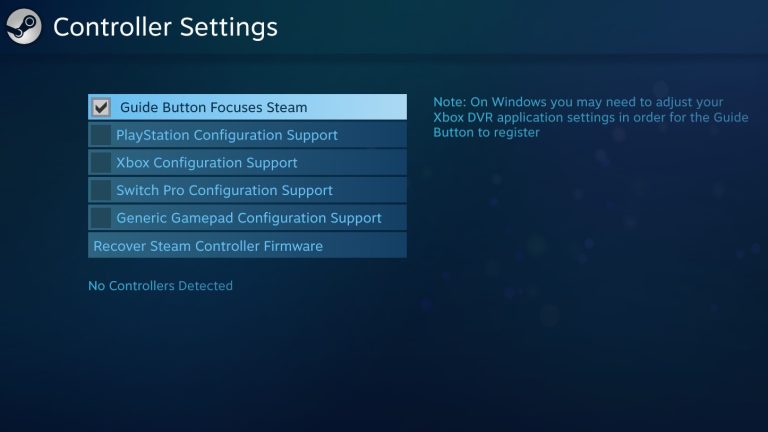 Fix #3 Update Windows
Ensure that the most recent updates are installed on your computer. These updates will fix controller problems and also offer performance improvements, security patches, and bug fixes. Downloading and installing the most recent update is advised.
Updating Windows
Step 1: Right click the Start button.
Step 2: Select Settings. This will open Window settings.
Step 3: Select Windows Update found on the bottom left menu of the new window that appears which will take you to the Update section.
Step 4: Select Check for updates.
Fix #4 Use a wired setup
Try USB-connecting a wired or generic controller to your PC if none of the above methods worked. If it functions properly, there may be a problem with your wireless controller's Bluetooth connectivity or vice versa with the connectivity of your PC. Use the wired controller to play God of war.