It seems like WhatsApp is getting some of the privacy features from Facebook. The instant messaging app has just been updated with a feature that gives you more control over who can add you to groups. You can choose "Everyone", "My contacts", or "My contacts except" which lets you individually select people from within your contact list that cannot add you to a random group.
If the blocked user tries adding you to the group, they will receive a prompt followed by a suggestion to send the invite link to the user privately. This invite will automatically disappear within three days. Thankfully, it seems like the feature is rolling out simultaneously to Android and iOS users of the app.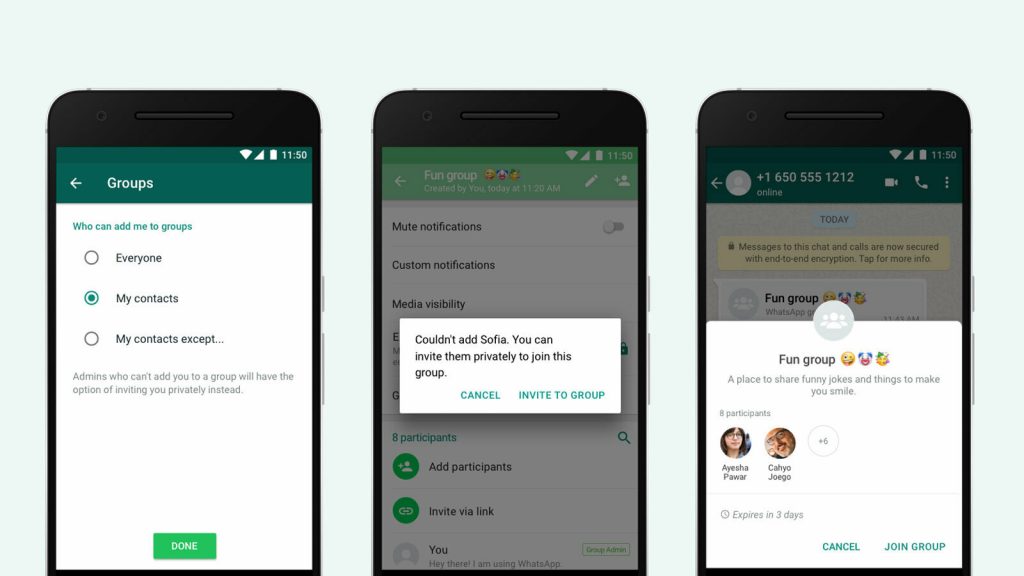 WhatsApp has been previously accused of being used as a tool to incite violence as well as the spread of fake news and disinformation. The ability to block an unknown person from adding you to a group can go a long way in helping with this menace. But will it be enough to stop it completely? Only time can tell.
If you haven't seen an update notification on your phone yet, be sure to head over to the Play Store to check manually. If you've already updated to this version of WhatsApp, be sure to let us know in the comments below.
Source: WhatsApp Blog