If you're torn between multiple competing VPN services, Ookla's Speedtest app may serve as a viable alternative right now. Available only to Android users for now, the Speedtest app now includes added a VPN feature, allowing customers to test their data/Wi-Fi speeds while also browsing from an anonymous location.
This service appears to be in beta for the time being and is completely free to use at this point. Users will reportedly get up 2GB of usable VPN data per month, which should give you a good idea of the speeds as well as the server locations currently available on the site.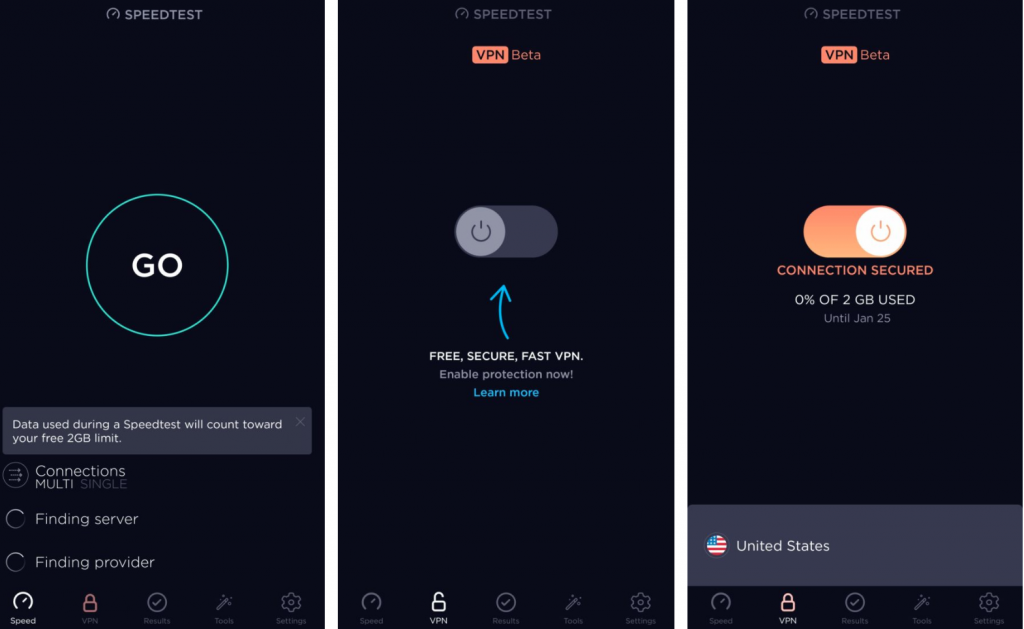 It is believed that Speedtest will eventually add a paid tier to the equation, potentially offering an unlimited option to prospective customers. It must be noted that Ookla is fairly new to the VPN game, although it has been around for a while, helping a ton of users ascertain the data speeds they're getting. There are multiple alternatives available today (including an effective Netflix version called fast.com).
So the addition of a VPN feature could be Ookla's way of setting itself apart from rival services. Unfortunately, this appears to be a mobile-only endeavor by Ookla, and the company hasn't disclosed details of working on a PC or Mac client as of yet.
Users should be able to try the feature on the Speedtest app, although it is recommended to update the app on the Google Play Store before you do. If you don't have the app yet, be sure to download it from the link below.
Download Speedtest by Ookla on the Play Store
Via: Android Authority