Are you experiencing the Vizio TV remote not working issue? There are several factors that can cause this problem such as a weak battery power on the remote control, remote needs to be paired, button on the remote is stuck, or even a software glitch. To fix this you will need to perform a series of troubleshooting steps.
Vizio is an American company that makes TV and soundbar products. Their TV models are usually budget friendly yet have great features. There are various models to choose from ranging from the regular LED TV with Full HD display up to the 75 inch Vizio Smart TV with a QLED display.
What to do if your Vizio remote is not working?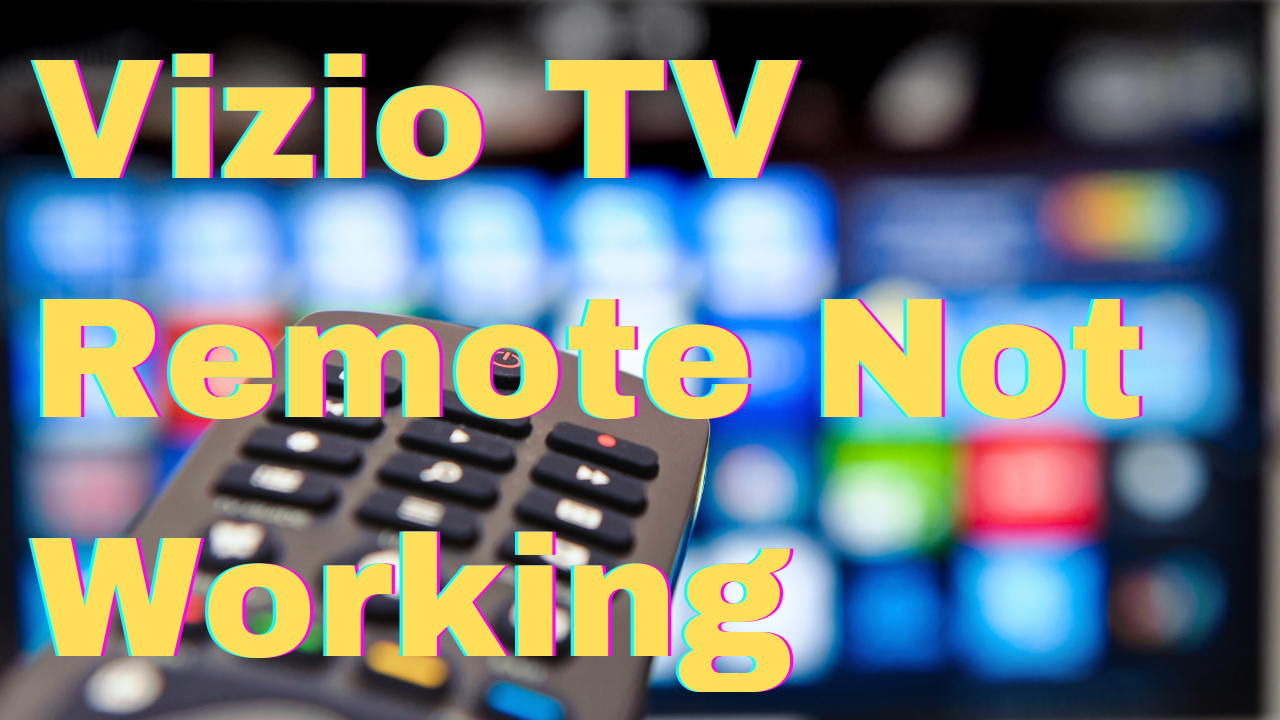 One of the issues that you might experience with your Vizio TV remote control is when it fails to work. Sometimes, most TV remote controls can be difficult to press. This can be a frustrating experience as you won't be able to effectively control your Vizio TV.
Here's what you need to do to fix the Vizio remote not working problem.
Solution 1: Get new batteries for the Vizio remote control
The first thing you should consider when your Vizio Remote does not work is to assume that its batteries are already drained. To fix this, you should get new batteries. Your Vizio TV remote control will usually use two AAA batteries. If possible, try using a rechargeable battery so that you only need to charge this if it gets drained in the future.
Replacng batteries from the remote control
Open the battery cover found at the back of the Vizio remote.
Remove the batteries from the battery compartment.
Press the power button of the Vizio remote for at least 5 seconds to drain any residual power.
Put in the new batteries.
Make sure to only use new batteries and not old or used batteries. You shouldn't mix new and old batteries as well.
Also check for poor battery contact as this will prevent the Vizio remote control from being used. Make sure that the battery fits tightly and is making contact with the battery terminals of the remote control.
In case you don't have any new batteries available at the moment then you can try power cycling the remote by performing these steps.
Remove the batteries out of your remote.
Press the power button of the Vizio remote for at least 5 seconds to drain any residual power.
Reinsert the batteries.
Try checking if the remote-control operation on your Vizio TV now works.
Solution 2: Point the Vizio TV remote sensor directly to Vizio TV
Your Vizio TV will usually be using a remote control with an infrared sensor. When using this type of remote, be sure to point it directly at the remote sensor on the Vizio TV. Make sure that the IR sensor located on the TV has not been covered or obscured. A blocked TV sensor will prevent you from using the remote properly. Make sure that you don't press more than two remote control buttons at the same time. If you press multiple buttons at once, the remote control will not send an IR signal.
Solution 3: Power cycle your Vizio TV
One common factor that can cause the Vizio TV remote control from working is a software glitch. This can be due to the TV's internal memory being overloaded or the TV's firmware has crashed. In order to fix this you just need to power cycle your Vizio TV.
Power cycle Vizio Smart TV
Remove all the devices plugged into your Vizio TV.
Unplug the Vizio TV from the power outlet.
Press the physical power button on your Vizio TV for about 30 seconds.
Wait for 10 minutes.
Connect the previously disconnected devices to your Vizio TV.
Plug the Vizio TV into the power outlet.
Turn on your Vizio TV using your remote control.
After power cycling try to check if the Vizio TV keeps turning off issue still occurs.
Solution 4: Get a universal remote
If the problem is caused by a damaged Vizio TV remote control then you should get a new remote control. There are various Vizio universal remotes available in the market you can choose from. Most Vizio universal remotes will need to be reset to make it work properly.
Press and hold the SET or SETUP button on the remote.
Release SET when the LED light blinks twice. The LED light on your Vizio universal remote is usually located near the top.
Type in reset code of your remote, most Vizio universal remotes have a reset code of 981 or 977.
Wait for the LED to flash twice.
Pair the remote with the TV.
Frequently Asked Questions
What to do when some remote buttons are not working on my Vizio TV?

If only some buttons are not working on your Vizio TV remote then try power cycling the remote and TV. If the issue still persists then you will need to get a new remote control as the one you have right now might already have damaged buttons.

How do I fix the unresponsive Vizio TV remote?

Try to unplug your TV, wait for a minute then plug the TV back in. While doing this you should also remove the batteries of the remote control then reinsert the batteries. Try checking if this fixes the problem.

Where can I buy a new original Vizio TV remote control?

You can contact Vizio technical support center in your area if you would like to get a new remote control.

Can you control Vizio TV without remote?

Your Vizio TV has physical buttons which you can use to control it. Most of the Smart TV models will also work with the Google Home app on your phone.

Why does my Vizio TV keep turning on and off repeatedly?

It's likely that this is caused by a loose power cord. Make sure that the power cord is secured tightly to the electrical outlet. You should also check if this is caused by a stuck button on your remote control.
If it is and the issue persists then you will need to contact Vizio customer service for assistance.