VIZIO has always been known for providing excellent value to its customers. Its high-end P-Series rivals Sony's X900F and Samsung's Q8, but it costs considerably less while offering a similarly attractive deal.
The all-new VIZIO P-Series 4K HDR Smart TV for the year 2018 includes a wide range of features that should please everyone from cord-cutters to gamers to hardcore videophiles. Just like every TV, it also has a few quirks that you should be aware to make a wise purchase decision.
We were provided a free review unit from Vizio in exchange for this review, but the opinions and review are from our own independent experience after working with the unit.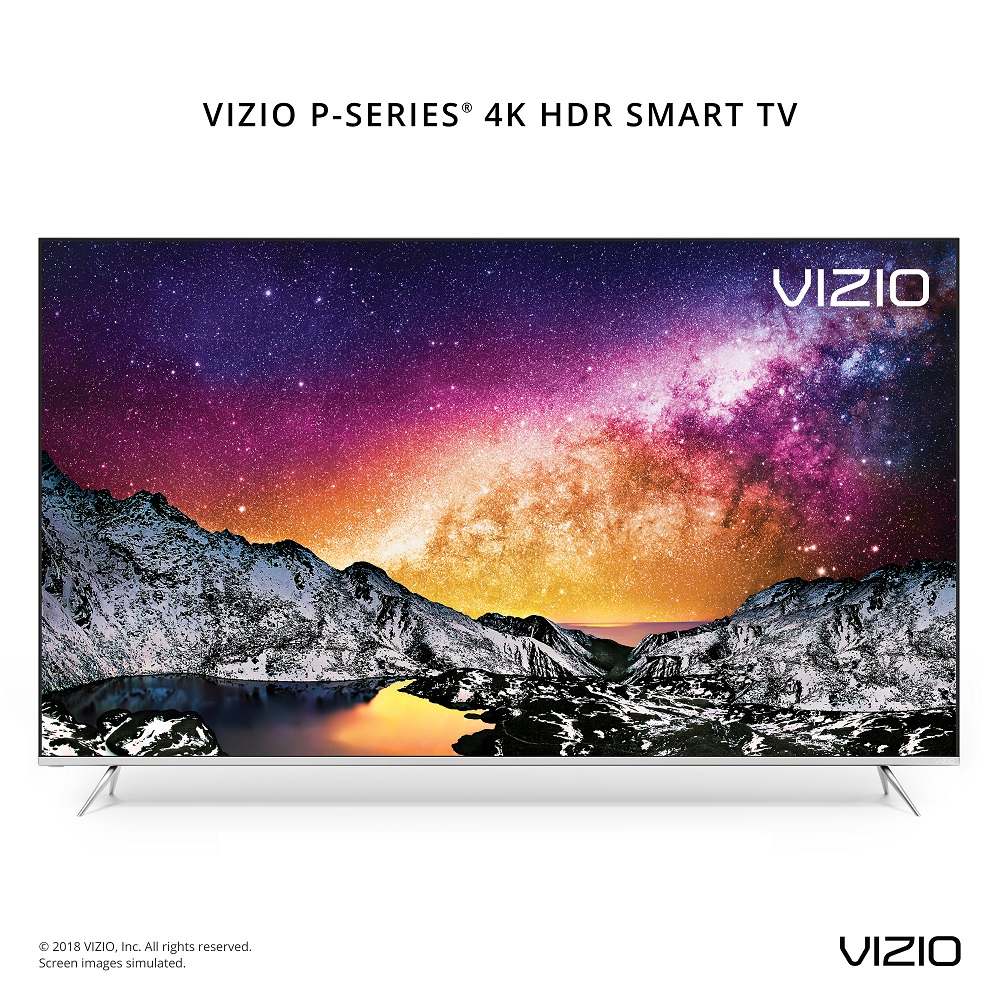 Design
If only the P-Series always looked as good as it does in 2018, VIZIO would have been saved a lot of criticism. The latest model instantly makes a positive impression with its three-sized, bezel-less design, die-cast aluminum legs, and metallic foundational trim.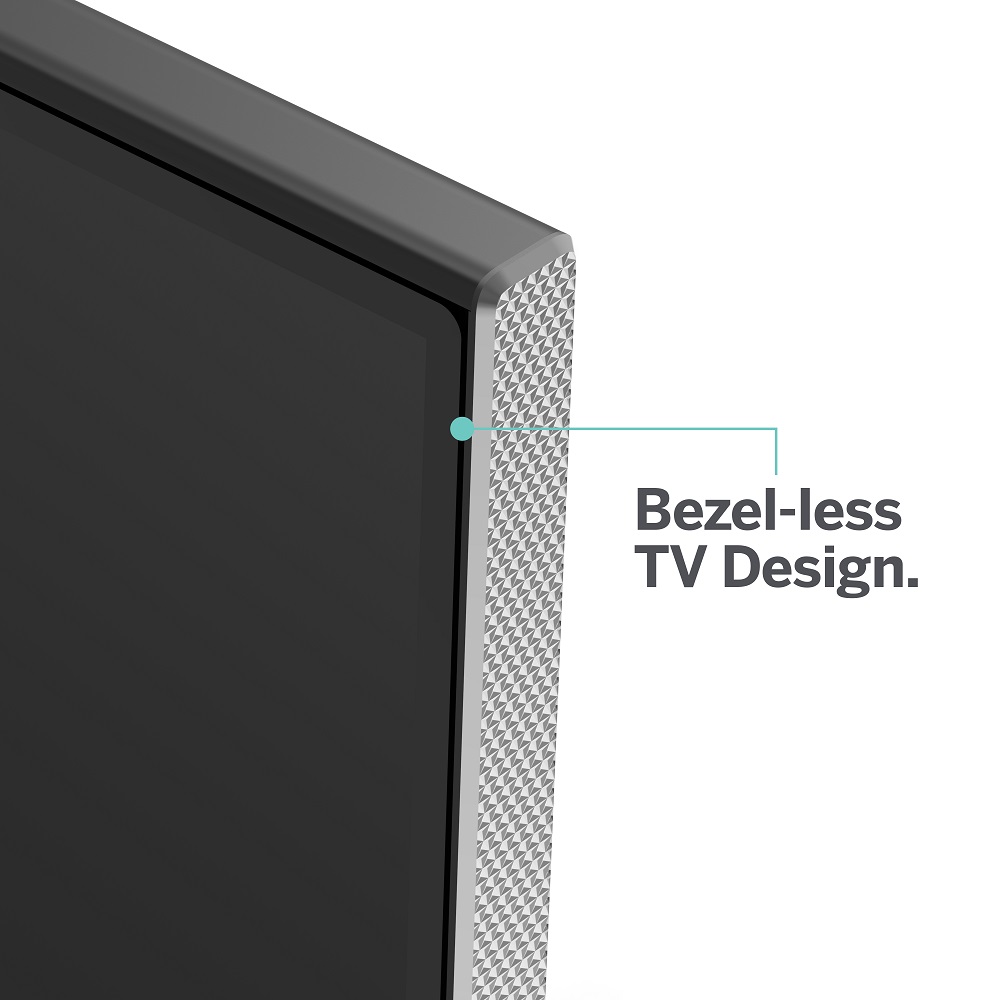 The legs are elegantly rounded, which makes them look and feel more refined, and they don't allow for absolutely any wobbling at all because they can flex ever so slightly to accommodate surfaces that are not perfectly even.
While there's some gap between the edge of the bezel and the LCD panel, it doesn't distract from the TV's seamless look. Many reviewers call the 2018 VIZIO P-Series 4K HDR Smart TV the most beautiful VIZIO TV ever made, and we agree wholeheartedly.
If only VIZIO also came up with a new remote, the TV wouldn't remind you of the high priority it places on value at all. Unfortunately, the 2018 VIZIO P-Series 4K HDR Smart TV comes with the same old remote control that VIZIO has been using for years now. It has six button shortcuts for popular online services, including Netflix, Amazon Video, and Crackle, but there's no voice control even though the TV supports Google Home and Amazon Alexa.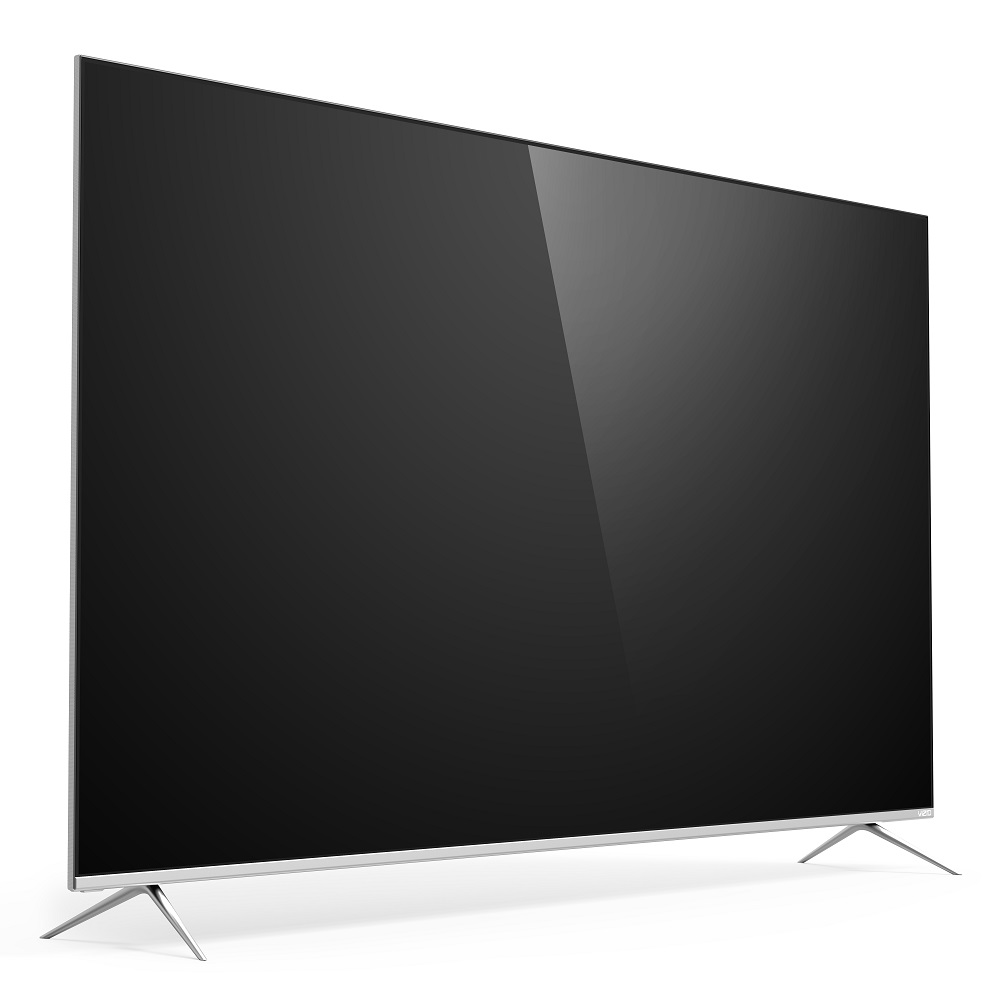 Fortunately, there's also a mobile app with a virtual remote control available for Android and iOS devices, called VIZIO SmartCast Mobile, so it's not like you're stuck with the remote and have no other option how to control the TV. The app brings together all your favorite entertainment from multiple apps into one simple experience, allowing you to search for interesting content, control your playback, enter text using a full keyboard, and more.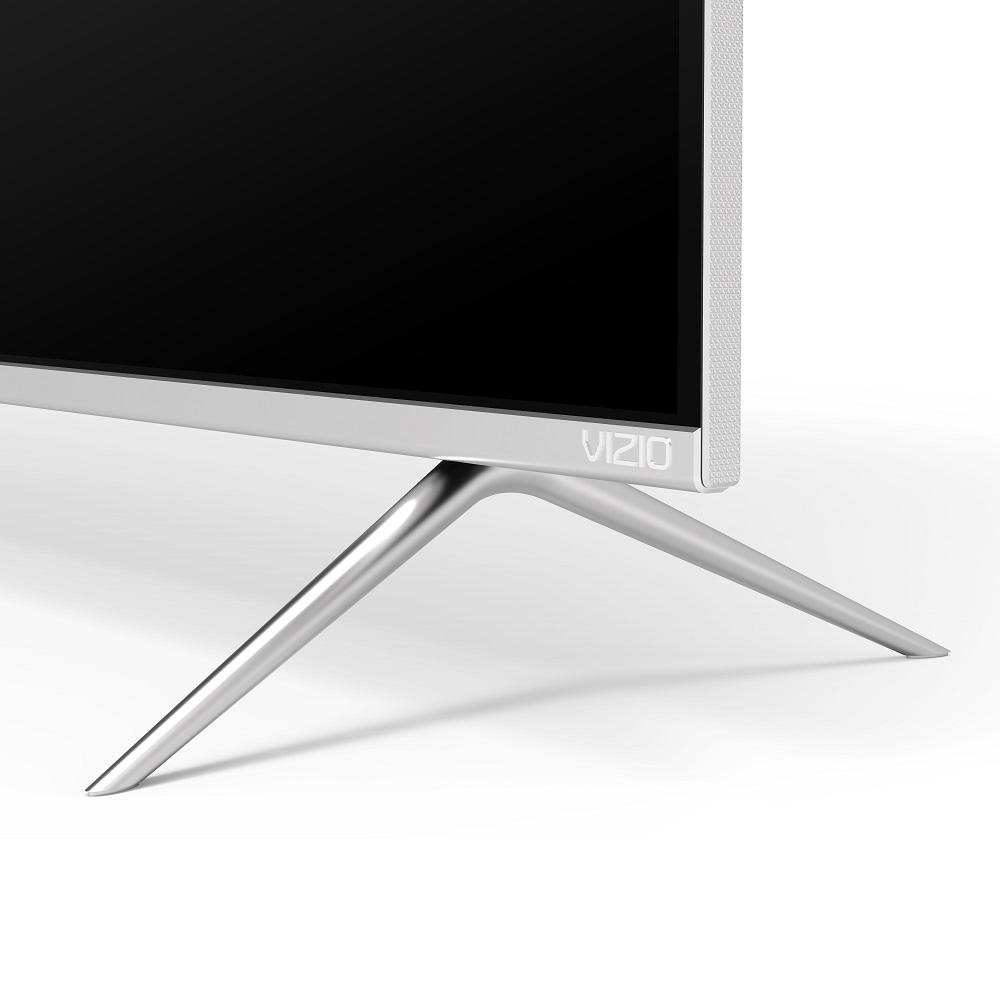 Speaking of controlling the TV, VIZIO's smart TV system could also use a few updates to make it feel as capable as competing smart TV systems. While the 2018 VIZIO SmartCast OS provides users with an incredible array of live TV features and the ability to stream apps from mobile devices, it's not as responsive and easy to use as we would like it to be. Especially laggy are the TV shows and movies tabs, and it's not uncommon for the TV to come to a crawl for half a second when switching from one movie to the next.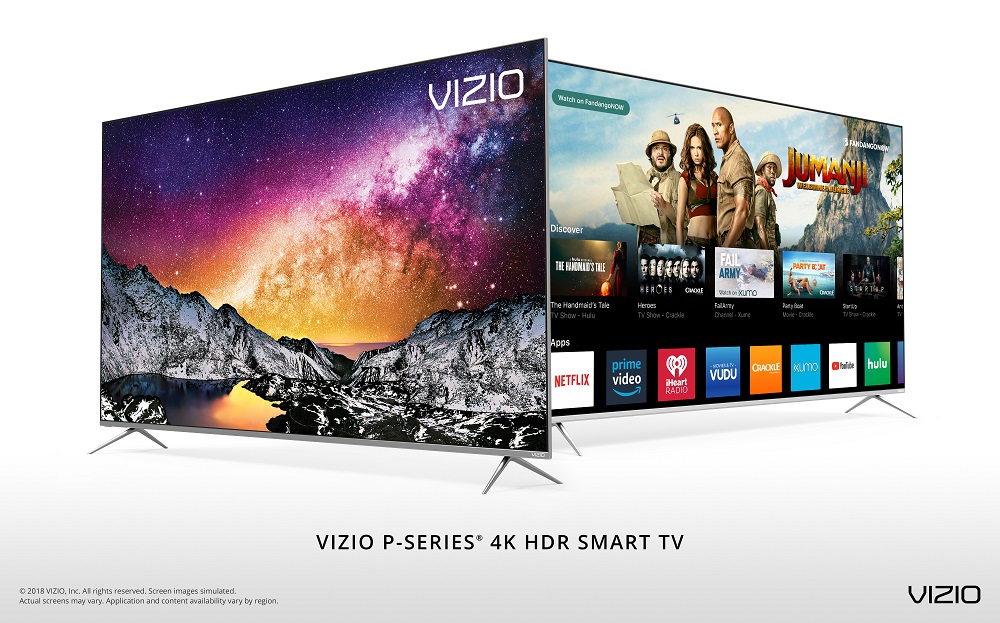 Picture Quality
The main attraction of the 2018 VIZIO P-Series 4K HDR Smart TV is its excellent picture quality. The TV supports all three types of HDR—HDR10, Dolby Vision, and HLG—allowing viewers to enjoy a greater depth and improved contrast from HDR-enabled shows, games, and on-demand content.
The 2018 VIZIO P-Series 4K HDR Smart TV also comes with Active Full Array Pro and UltraBright 1000 technologies for a wide range of contrast and life-like details both in the darkest and the brightest areas of the picture. In total, the TV has 120 individual local dimming zones, which are constantly adjusted on the fly to deliver very deep black levels. We welcome the increase of the TV's peak brightness to 1,000 nits because the 2017 P-Series, which had a peak brightness of only up to 600 nits, and it sometimes struggled during the day.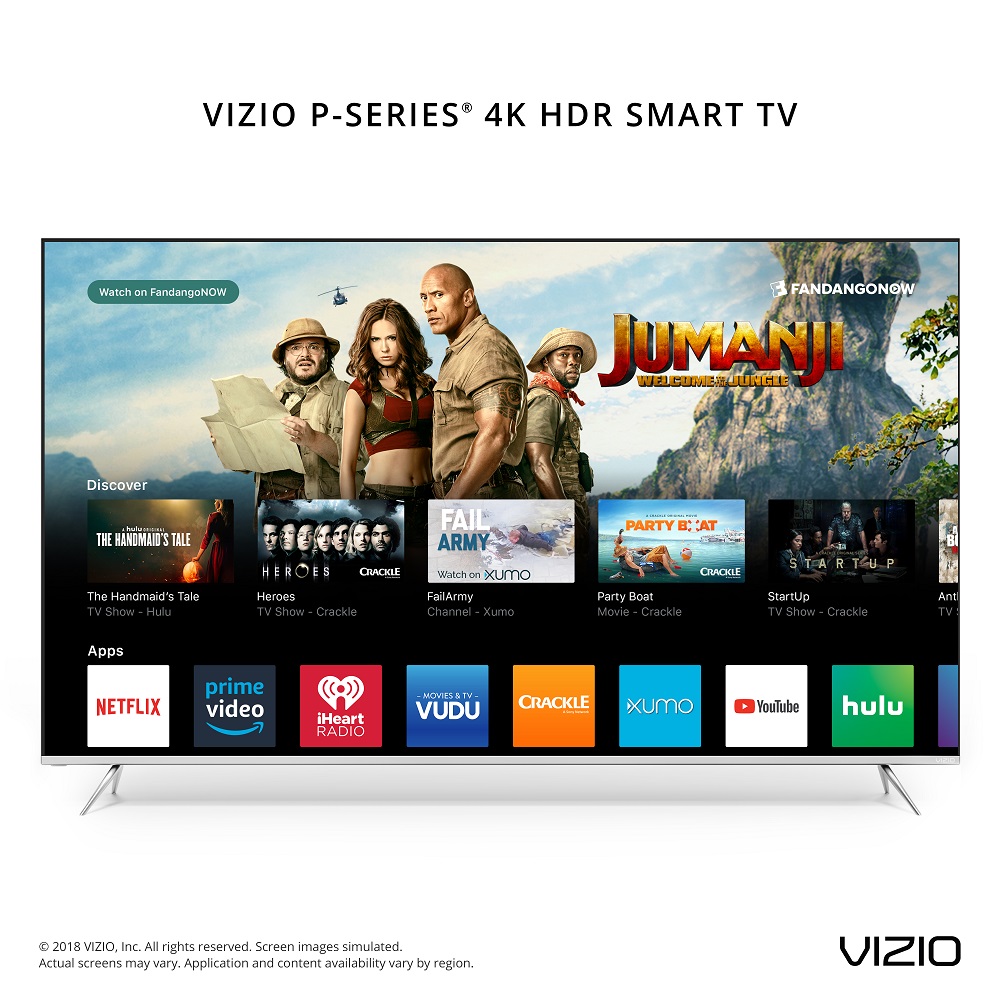 Compared with traditional TVs, the 2018 VIZIO P-Series 4K HDR Smart TV is able to render more than 1 billion extra colors thanks to VIZIO Ultra Color Spectrum technology, which allows the TV to reproduce every hue and tone with utmost accuracy.
When combined, all the technological innovation packed inside the 2018 VIZIO P-Series 4K HDR Smart TV makes for a stunning viewing experience and allows the TV to compete with much more expensive models from competing brands.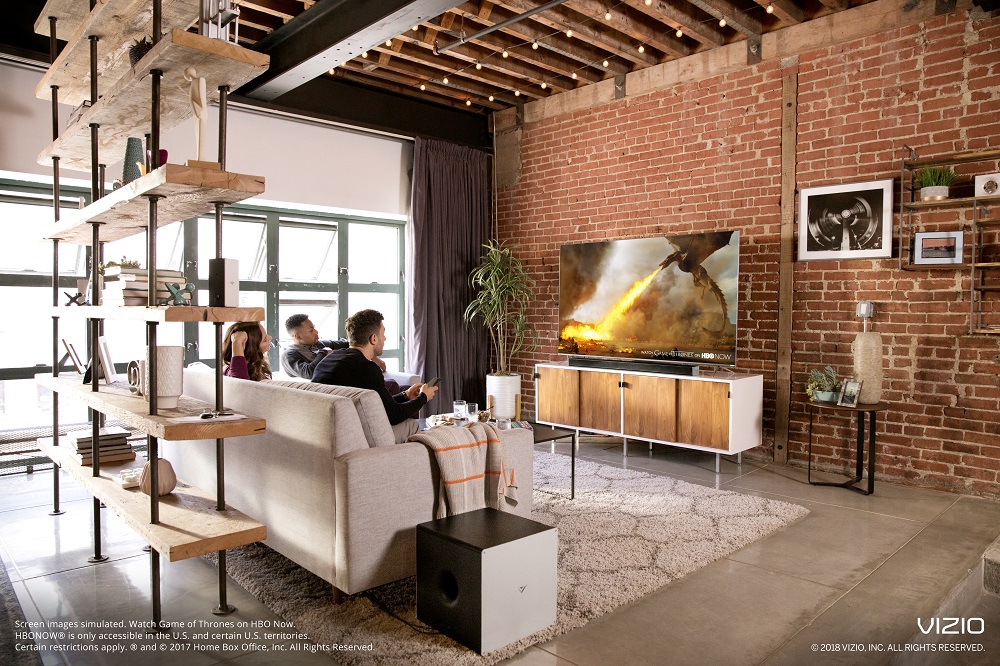 Connectivity
Year after year, VIZIO improves the connectivity of its TVs, and the 2018 VIZIO P-Series 4K HDR Smart TV is particularly well-equipped to satisfy the needs of even the most demanding videophiles. It features four HDMI 2.0 inputs with HDCP 2.2 (the next generation of copy protection for the 4K era), one HDMI 1.4 input capable of 1080p at 120 Hz, one component/composite video input, one USB port, one RF antenna tuner input, one Ethernet port, one optical digital audio output, and one stereo analog audio output.
Thanks to the built-in TV tuner, cord-cutters can access free local broadcast TV via an over-the-air antenna, and even more cord-cutting options are available thanks to the built-in support for Google Chromecast, including YouTube TV, Sling TV, and Direct TV, just to name a few.
Gamers can rejoice because the 2018 VIZIO P-Series 4K HDR Smart TV has an excellent low input lag of only around 10 milliseconds in 1080p at 120 Hz. Overall, VIZIO fixed the biggest flaw of the last year's model—the absence of a TV tuner—and gave us a TV that makes no compromises when it comes to the connectivity options it offers.
Pros
Excellent connectivity options
Low input lag
Outstanding contrast
Great black levels
Fantastic motion handling
High overall image quality
Support for both HDR10 and Dolby Vision
Support for Alexa and Google Assistant
Best-in-class value
Cons
Subpar viewing angles
Outdated remote control
VIZIO SmartCast OS is at times unresponsive
Verdict
If you're looking for the best picture quality you can get, and your budget doesn't allow you to buy an OLED TV, the 2018 VIZIO P-Series 4K HDR Smart TV is an excellent option, offering some of the best dollar-for-dollar performance on the market today. The TV is especially great when viewed in a dark room, but it doesn't disappoint even during the day. Gamers will appreciate its low input lag, and all lovers of good entertainment can benefit from its extensive connectivity options. All in all, if you're looking for a new 4K TV and your goal is to get the best deal you can, go for the 2018 VIZIO P-Series 4K HDR Smart TV and be happy knowing that you wouldn't be able to get a much better picture quality anywhere outside the OLED category.