A new report talks about Google's plans to launch a 2nd-gen Chromecast Ultra with support for features like Android TV as well as 4K HDR.
This new Chromecast Ultra will reportedly feature pretty much the same design with some minor changes.
Google will apparently offer a full remote with this device, making it the first Chromecast to have the feature.
Android TV boxes are a novel concept and have been around for quite some time now. However, barring NVIDIA, there aren't a lot of options out there for the customers. A new report by 9to5Google suggests that this is about to change very soon with Google supposedly planning the launch of a 2nd gen Chromecast Ultra with some major changes under the hood.
Firstly, this will apparently support full Android TV, meaning you will be able to install apps from the Play Store. As for the design, this new Chromecast Ultra will reportedly have the same appearance as the existing model, but with some subtle changes to differentiate it from the predecessor.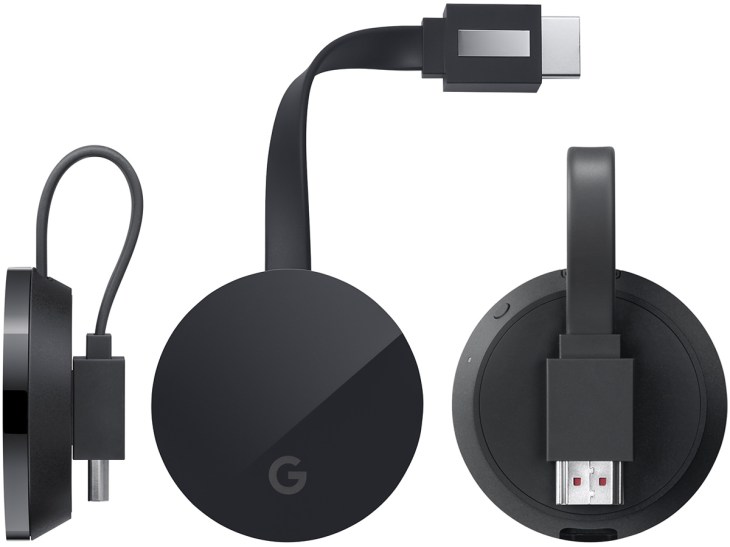 The report adds that this device will also come with a dedicated remote with physical buttons. This will be an excellent alternative to using your smartphone as a remote. This remote will also have buttons for Google Assistant as well as voice search, the report says.
Lastly, the 2nd gen Chromecast Ultra will also reportedly be capable of 4K HDR content, making it the perfect streaming box and a viable replacement to existing Chromecast offerings.
Google was reportedly going to announce this during May's I/O event, but since it's canceled, the company may just decide to bring it to the markets with a simple press release or blog post rather than a full-blown announcement. We'll keep our ear to the ground for more information on this.
What do you make of a potential 2nd gen Chromecast Ultra? Let us know in the comments below.
Via: 9to5Google