Valheim is the surprising blockbuster Viking survival game on Steam since February 2021 that has sold over 5 million copies at this time. This despite the fact that it's still in its Early Access phase. This is a testament to how engaging the game is. However, it's obviously not perfect and there are a lot of significant improvements that needs to be done. One of the common problems that many Valheim players encounter is that the game won't even launch at startup. Others experience crashing right after the game loads initially. 
If you are a fan of this title but can't play it because of this problem, continue reading this troubleshooting article.
Why does Valheim fail to launch?
There can be several reasons why Valheim may not start or launch on your PC. Let's discuss each of these causes briefly below.
Random game bug.
For some players, Valheim's failure to launch sometimes may be a sign of a random glitch in the system rather than a persistent issue. Although there's no direct way of knowing if this is the case, we've been getting reports from some people that their game did indeed fail to start only at random times.
With no clear indication of where the problem might lie, and issue happening at some points only, we can assume that you may have a random bug if Valheim runs normally most of the time.
PC does not meet Valheim system requirements.
Valheim requires a decent hardware in order to run properly. If your computer or laptop is old and has weak hardware components, this can be the reason why you have Valheim crashing or failing to start issue.
Outdated video card graphics.
Like Windows OS, GPU drivers must regularly be updated in order to work with new games. Old, corrupted, or outdated drivers may lead to crashes or launch issues. If you experience Valheim crashing issue, it may be caused by your drivers.
Antivirus issue.
Some security software may block games or other programs from launching. If you set your antivirus or antimalware software to vet or block new programs from running, this can be reason for your Valheim-won't-launch issue.
Corrupted game files.
The condition of your game files may also affect the performance of Valheim when you run the game. Game files, like any other files, may become corrupted. If you noticed that your Steam game appears to be crashing, performing poorly, or has a problem on startup, it may be because certain critical files are damaged.
Incorrect Steam launch options.
Some games may have trouble on startup if their Steam launch options are not properly set. Some Valheim players have noticed that their game fail to start if they're set to Fullscreen mode. For others, the opposite is true as their game may not work at all if their launch option in Steam is set to Windowed Mode.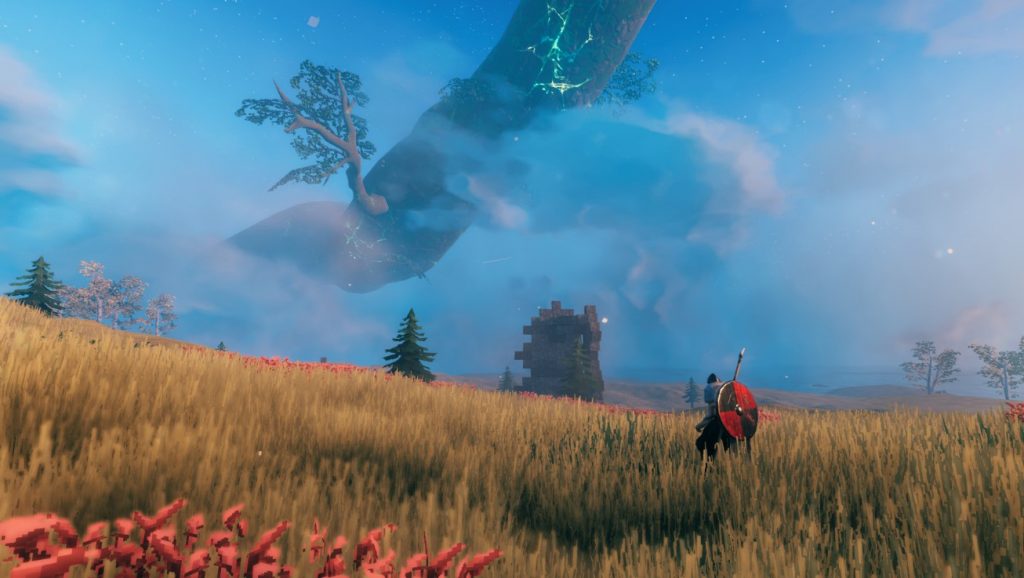 How to fix Valheim won't launch issue?
These are the possible solutions that you can try if you find that Valheim is having a problem launching on startup, or when it crashes immediately after loading.
Fix #1: Verify PC can handle the game.
If you have an old computer or laptop, make sure that you do an extra step of checking if your machine meets the minimum system requirements of Valheim.
Fix #2: Restart Valheim or game launcher.
If your PC has no problem meeting the game system requirements, the next good step that you can do is to restart Valheim. I suggest that you use Task Manager to close the application. If necessary, close the Steam client as well so both the launcher and game are refreshed.
Fix #3: Update graphics card drivers.
One of the simplest ways to lessen the chances of game issues is to ensure that your video card drivers are regularly updated. New games may require certain changes to how your video card behaves. At other times, known bugs upon a game's release are fixed and these solutions are usually rolled out by video card makers such as NVIDIA, AMD, or Intel.
Fix #4: Verify integrity of game files.
In case you have a damaged set of files, you can use the ever useful tool in Steam to verify the integrity of game files. This tool performs a file cache integrity check and will repair local files that may have become corrupted. It also checks if there's a need to refresh the game cache and updates this cache accordingly.
Here's how to do it:
Open your Steam client.
Go to your Game Library.
Right-click on Valheim.
Select Properties.
Select the Local Files tab.
Click on Verify Integrity of Game Files.
Fix #5: Use Windowed Mode.
One of the simple, yet effective methods to fix Valheim crashing at launch issue is to allow the game to run in Windowed Mode instead of Fullscreen mode. This is especially helpful if the game is set to use a non-native screen resolution that's not supported by your monitor. Here's what you need to do:
Open your Steam client. (Close the game if it's running).
Go to your Game Library.
Right-click on Valheim.
Select Properties.
Select the General tab.
In the Set Launch Options field type in: -windowed -noborder
Save the changes and exit
Fix #6: Turn off Steam overlay.
If Valheim initially loads but then crashes, it may be due to Steam overlay feature. You can disable this feature to see if it helps. Here's how:
Open your Steam client.
Go to your Game Library.
Right-click on Valheim title.
Select Properties.
Uncheck Enable the Steam Overlay.
OTHER INTERESTING ARTICLES:
Visit our TheDroidGuy Youtube Channel for more troubleshooting videos and tutorials.