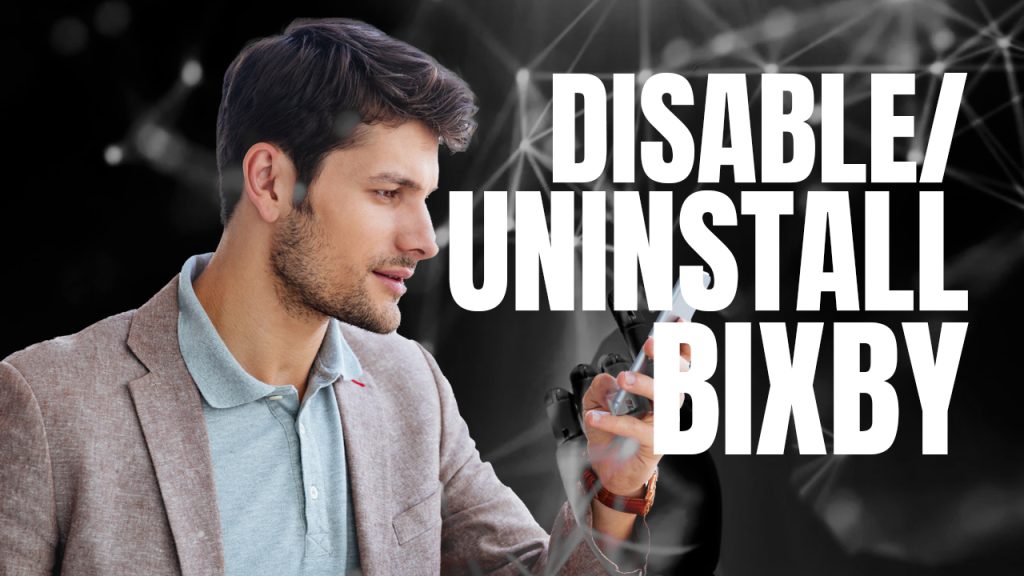 One of the many impressive features of modern Samsung Galaxy smartphones and smart home devices is the Bixby digital assistant. Bixby is a virtual assistant developed by Samsung itself. It is primarily designed to provide users with a voice-powered interface to perform various tasks, information access, and device control.
But just like other features, Bixby may likewise experience some random hiccups and may become more of a hindrance than a help. Should you be facing such an instance, uninstalling Bixby on your device can be deemed a better solution. In this tutorial, we will teach you how to uninstall Bixby from your Samsung Galaxy S21 Ultra.
Estimate Cost : 0
Time Needed : 3 minutes
Uninstalling Bixby will not affect other features or functions on your device, and your phone will continue to work as normal. Just follow these steps whenever you're all set to proceed:
To get started, navigate to your phone's Home screen and then swipe your finger to the right. 

Performing this gesture will take you to the Bixby Home screen.

While in the Bixby Home screen, tap on the gear icon located in the top right corner.

Doing so will let you access Bixby settings.

To continue, scroll down and then tap About Bixby.

In the next window, you will see the option to uninstall Bixby.

Simply tap the Turn off Bixby option to proceed.

Read and review the pop-up message, if prompted.

Finally, tap Turn Off in the pop-up window to confirm action.

The phone will then remove Bixby from the system.
What happens when you uninstall Bixby?
When you uninstall Bixby from your Samsung Galaxy phone, the Bixby app and its associated services will be removed from your device. This means that you will no longer be able to use the Bixby voice assistant or access Bixby Home. You may also notice some changes to the button that was previously dedicated to Bixby, as it may now perform a different function or do nothing at all.
You can also make use of some third-party apps from the Google Play Store to uninstall Bixby or other system apps from your Samsung Galaxy S21 Ultra. Among the widely used apps for this purpose are the System App Remover and Package Disable Pro. Simply search for any of these apps in the Play Store and then download the one that you'd like to use.
Why disable/uninstall Bixby on your Samsung phone?
There are several reasons why you may have to consider disabling or uninstalling Bixby on your Samsung device. And these would include but not limited to the following:
Performance Issues. Bixby can consume significant system resources, which can slow down the performance of a device. Disabling Bixby can free up these resources and improve the device's performance.
Privacy Concerns. Bixby collects and stores data about the user's device usage and interactions, which can raise privacy concerns. Disabling Bixby can ensure that no data is collected or stored.
Interference with Other Apps. Bixby can interfere with the operation of other apps, particularly those that use voice commands. Disabling Bixby can eliminate this interference and ensure that other apps work properly.
Preference for Other Virtual Assistants. Some users may prefer to use a different virtual assistant, such as Google Assistant or Amazon Alexa, instead of Bixby. Disabling Bixby can allow them to use their preferred virtual assistant.
Unwanted Bixby Activation. Bixby can be accidentally activated by pressing the Bixby button or by accidentally saying "Hey Bixby." Disabling Bixby can eliminate the possibility of unwanted activations.
You might as well consider disabling or uninstalling this feature on your Samsung Galaxy smartphone if you don't find it useful.
Hope this helps!