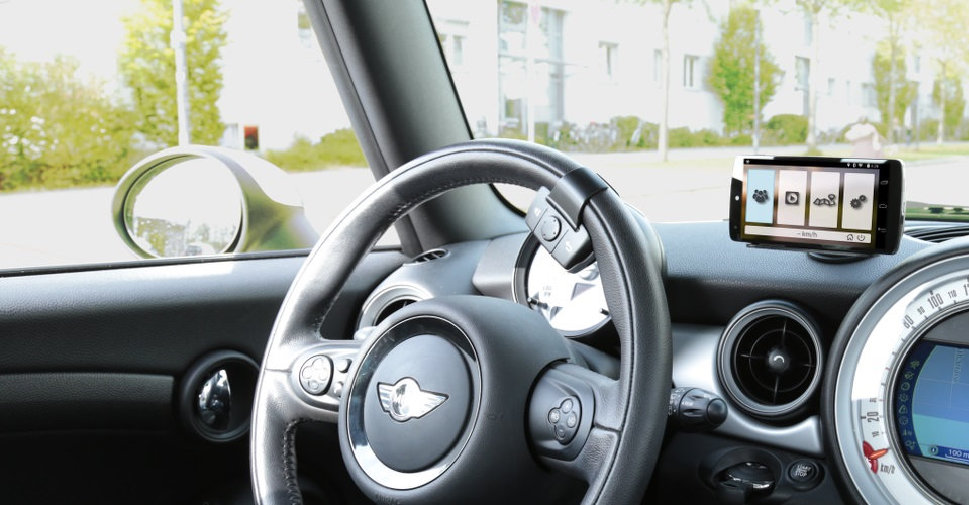 Ever since Lollipop was released last year, the number of Bluetooth-related problems have increased. It's no wonder that we are receiving more and more emails everyday about this topic. This post is our answer to the questions of our readers about their Bluetooth troubles and it covers all sorts of problems.
If you don't find your issue mentioned here, don't worry as we are planning to publish more posts in the coming weeks.
Don't forget to use the link provided at the bottom of the page should you want to contact us.
---
Problem #1: Android device won't connect to Ford Bluetooth system after updating to Lollipop
Since updating to Lollipop. My Bluetooth will not connect to the Bluetooth in my Ford car. Any help? — Liz
Solution: Hi Liz. There must be a compatibility issue between your phone and your car. For more information, please visit this article: Solutions for issues between your car Bluetooth system and Android device.
Problem #2: Bluetooth and Wi-Fi stop working after updating a Galaxy S4 to Lollipop
Sir, I am using a Galaxy S4 (i9500) from the last 6 months. I have updated to Lollipop . Now Bluetooth and Wi-Fi are not working. Both icons are not fully brighten while i am touching on them.
I have used the factory reset option along with the Wi-Fi service mode but again happened the same problem.
could you please rectify the problem and let me know. kindly find the attachment. Regards. — Nitin
Solution: Hi Nitin. Performing a factory reset can become ineffective if you install back the same set of apps afterwards. We think that one of your installed apps is the culprit here. Normally, once you restore all the phone's functions to default via factory reset, everything goes back to normal.
Please perform a new round of factory reset but make sure to observe how the phone works, especially the Bluetooth and Wi-Fi functions, without installing any third party apps first. If both works, start installing your apps but make sure you observe the phone before installing another one. Do this until you have isolated the offending app.
If this process won't work, please consider getting a phone replacement. There had been some extremely rare instances that a phone gets bricked after installing an official Android update.
Problem #3: Mazda 6 Bluetooth Phone Book cannot recognize a phone number from an S3's address book
Just got a Samsung S3. And had to use Bluetooth Phonebook to download my phone book into the car which it now has. I can use phone without any problems however in the car (a new Mazda 6) I cannot phone anyone as all I get is the number I am calling is not recognized. I can receive calls no problems. — John
Solution: Hi John. You have to contact your car manufacturer or the car kit's maker for Bluetooth updates. The reason for your problem is that the car kit may be missing a compatible profile or standard so it can match the numbers stored in your phone's address book properly.
If you're lucky your car kit can still be updated. Just give it a try. Otherwise, you may have to replace the existing car kit you have with a new one.
Problem #4: Android phone notifications are routed to car speakers via Bluetooth
The issue I have is when the phone is connected to Bluetooth (such as my car stereo) it makes a loud notification when I get a text message. I do not remember turning anything on and it never did this before it updated a few months back. I am on the 5.0.1.
I have tried turning off all sound on the phone such as notifications, ringtone, media, and system. I should note that the notification does not come out of the phones speaker, but the Bluetooth speaker (the car speakers). I have had the same car stereo well before this started happening so I do not think it is that.
I have tried searching the web for any answers but it came up dry.
Thank you for your time, if you need to hear the sound email me for my phone #. — Thomas
Solution: Hi Thomas. Please to re-pair both Bluetooth devices and see what happens. Make sure to delete previous pairings first to establish fresh connection.
You can also try checking under your car's Bluetooth settings to see if both Call audio and Media audio are checked. Normally, both should be checked but try switching settings around and see what happens.
Problem #5: Voice navigation from Google Maps and Waze turn off  if Bluetooth is enabled
Once the phone is linked via Bluetooth to my car the voice directions on Google Maps and Waze do not work. The voice comes back if I shut off Bluetooth. I would like to hear the voice directions. Is there a setting I am missing? — Bob
Solution: Hi Bob. There must be some settings you must change to in both devices to get what you want.
First make sure that these things are in place:
Voice guidance is not muted in the Google Maps app
Volume on the mobile device and your car's volume control are up.
If both these things are confirmed, try to restart your car's Bluetooth system and your phone.
If the problem remains, go under your phone's Bluetooth settings, tap on the car's Bluetooth setting on the menu, then make sure to disable "Media" option.
Bluetooth settings may vary from phone to phone so simply try to find a similar option if you cannot the same exact one as provided here.
Problem #6: Bluetooth and Wi-Fi keeps on disconnecting in Galaxy Note 3
My phone is a Samsung Note3 n900, and my Wi-Fi is not turning on, neither the Bluetooth. I did hard reset and soft reset but it's still not working. Please I need your help. — Cristela
Solution: Hi Cristela. Please refer to our suggestion for Nitin above.
Problem #7: Android phone unable to move some contacts to car via Bluetooth
Hi I have just got a new car, Mazda CX-5.  The car will only import certain contacts from the phone via Bluetooth. I have tried rebooting the phone and turning car on/off etc but it will only import 204 contacts out of 340. The phone has worked flawlessly with other modern Bluetooth systems on other cars – I travel frequently for business and use hire cars wherever I go.  Help. — Charles
Solution: Hi Charles. We can't find a reason why your phone will only import selected contacts thru Bluetooth other than the possibility that the missing contacts may have already been stored in the destination medium before the transfer. In other words, the phone may have detected some duplicate contacts in your car thereby only moving new contacts to it.
Problem #8: Calls are routed to car's speaker when Bluetooth is enabled
When I use my Bluetooth for a call whether sending or receiving, it works fine until I use it again and it goes to speaker. Never had this issue until a few weeks ago when I used a Bluetooth in a vehicle that allowed me to not use my headset but, thru the system set. Now I have to push my Bluetooth on the phone that I am back to using my headset. It is a BT1000..help please! — Merriell
Solution: Hi Merriell. Please refresh the connection by deleting the old pairing first, then creating a new one.
If that won't work, go under Bluetooth settings in your phone and make to uncheck Audio call  or similar option.
Problem #9:  Galaxy Note 3 switches to speakerphone when connected to Bluetooth during a call
Whenever I'm on a phone call, it will randomly switch the call to speakerphone but the speakerphone button is not lit up and I'm not touching the phone at all. It also does it when I'm using Bluetooth in the car and the phone is sitting near me. I have to then turn speaker on (it stays on) then back off to return it to handset or Bluetooth. Drive mode is not on and there are no motion or voice controls on either. It's impossible to use the phone without broadcasting my conversation to others. How do I fix this!? Thanks for your help.
Edit to add: soft reset did not help and it's been going on for about a month and is getting more frequent. — Krista
Solution: Hi Krista. The issue may be phone-related so please do the standard solutions below:
Delete the phone's cache partition
This forces the phone to generate a new cache so if certain apps with outdated cache is the problem, it will be taken cared of easily. If you haven't tried this before, simply follow these steps:
Turn off the device.
Press and hold the following three buttons at the same time: Volume Up key, Home key, and Power
When 'GALAXY Note 3′ appears on the screen, let go of the Power key but continue to press and hold the Volume Up key and the Home
When the Android System Recovery screen appears, release the Volume Up and Home
Press the Volume Down key to highlight 'wipe cache partition.'
Press the Power key to select and wipe the cache.
With 'reboot system now' highlighted, press the Power key to restart the device.
Now, if deleting the cache won't make any difference, you can restore the phone to its factory defaults.
Problem #10: Bluetooth keeps on showing "Unfortunately, Bluetooth share has stopped" error
When i connect my Bluetooth with a speaker or device and play music, it says, "Unfortunately, Bluetooth share has stopped" and then disconnects with the device. It then continues to reconnect and disconnect. Help please! — Cristian
Solution: Hi Christian. Please delete the phone's cache partition. Steps are provided directly above.
---
Engage with us
If you are one of the users who encounters a problem with your device, let us know. We offer solutions for Android-related problems for free so if you have an issue with your Android device, simply fill in the short questionnaire in this link and we will try to publish our answers in the next posts. We cannot guarantee a quick response so if your issue is time sensitive, please find another way to resolve your problem. 
When describing your issue, please be as detailed as possible so we can easily pinpoint a relevant solution. If you can, kindly include the exact error messages you are getting to give us an idea where to start. If you have already tried some troubleshooting steps before emailing us, make sure to mention them so we can skip them in our answers.
If you find this post helpful, please help us by spreading the word to your friends. TheDroidGuy has social network presence as well so you may want to interact with our community in our Facebook and Google+ pages.