Welcome to a new series on how to fix your Note 3 problems!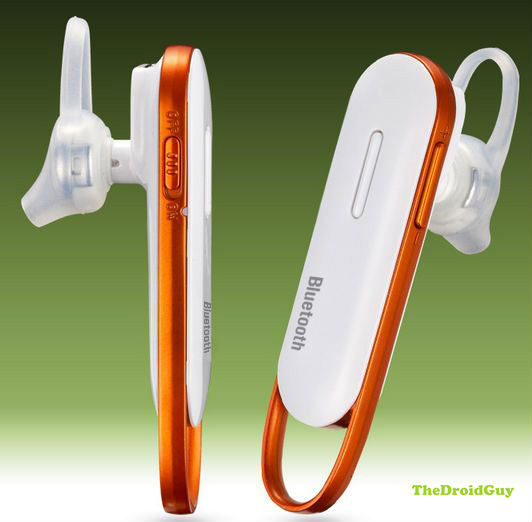 In this post, we try to help some of our readers who encounter Bluetooth troubles in their Note 3s. Some of these issues started to appear after Android Lollipop was pushed to their devices. Our recommended solutions for Note 3 Bluetooth issues, just like any other fixes, may or may not work in your device so make sure to give us a feedback via email so this troubleshooting series will become an extensive library of problems and solutions for issues like these.
Problem #1: Wireless Bluetooth headset won't work in calls when using Facebook Messenger, Skype, IMO
Respected Sir. A few days ago I bought a Samsung Bluetooth hands free for my Samsung Galaxy Note 3. I connected it with my Note3 but when i call through Facebook Messenger, Skype, or Imo, it's not working. It seems it's just working for audio normal call not internet calls. I need your help to tell me how it will work for internet calls. Thanks. Regards. — Adil
Solution: Hi Adil. Some wireless Bluetooth devices including headsets may work with cellular/mobile phone calls but not with third party applications like Viber, Facebook Messenger, Skype, etc. Please refer to the headset's manual or contact the manufacturer to shed light on the matter.
Alternatively, you can also try a different wireless headset that may work with these apps.
Problem #2: Note 3 fails to connect to Bluetooth devices after a Lollipop update
Hi! Martina here. Ever since I got the Lollipop update I haven't been able to connect to any of my Bluetooth devices. I turn on the device to connect then set my phone to be visible so those devices can be found by my phone and nothing. Please help as my Bluetooth ear piece is crucial to my day to day life. Lol. Thanks and I'm looking forward to hearing from you! — Martina
Solution: Hi Martina. There had been some known Bluetooth problems with devices running Lollipop and your issues appears similar. Here are the potential solutions that you can try:
Perform a soft reset
Soft reset works by deleting temporary files that may be causing some features or functions to work. To do it, simply turn the phone off, remove the battery, wait for 30 seconds, re-insert the battery, and turn the phone back on.
Re-pair your Bluetooth devices
On your phone, delete all your Bluetooth devices and scan again. After that, try to connect your Bluetooth devices to your Note 3 and see if they are now working.
Delete the cache partition
This solution is recommended after doing a major update.
Perform a factory reset
Restoring your phone's firmware to defaults is the last thing that you can do in terms of troubleshooting. If this won't help, consider having the phone replaced.
You can visit our tutorial page on how to the steps to delete your phone's cache partition and do a factory reset here.
Problem #3: Note 3 Bluetooth connection stops working when Wi-Fi in on
Hello, I am facing a problem with my Wi-Fi. Whenever my device is connected to a Bluetooth speaker or any other Bluetooth device my Wi-Fi stops working and after few seconds it gets disconnected. I am facing this problem since Lollipop update. Kindly look into this issue and see if there's any advice you could help me with. Thanks and regards. — Prabhjeet
Solution: Hi Prabhjeet. Bluetooth and Wi-Fi may sometimes interfere with each other. In order to work, your phone's Bluetooth device talks to another Bluetooth device in a certain radio frequency — 2.4GHz. Interference happens if there are multiple devices that share this same frequency within range or each other like your Wi-Fi router, microwave oven, wireless gaming controllers, some satellite services, etc.
Theoretically, interference between devices sharing this frequency should be slim because they employ spread-spectrum frequency hopping–a feature that forces Bluetooth devices to randomly switch to 70 frequencies within their range. This frequency switch happens about 1600 times every second so, on paper, there should very little to no interference whatsoever. Other Bluetooth devices have different methods inherently built in the system to avoid interference. But these are only on paper, right? Interference do sometimes happen like in your case.
So here are the things that you can do resolve your issue:
Change the channel of your router
If your wireless router has two bands, you can use the 5GHz channels to directly avoid being with the same frequency as your Bluetooth devices. You may have to call your internet service provider or the router manufacturer for assistance in this matter.
Ensure direct line of sight is optimized
This means removing any possible barriers like metal objects, appliances, concrete, etc between your phone and other wireless devices.
Move away from microwave emitters and fluorescent lighting
These objects operate in 2.4GHz frequency so move as far away as possible from them.
Perform a factory reset
Doing a factory reset may address any underlying cause in your phone. There's a chance that the new firmware may have affected the Bluetooth function in some way.
Problem #4: Note 3 stops connecting to Era by Jawbone headset after Lollipop update
Hey guys. I recently updated my Galaxy Note 3 to Lollipop, and noticed that my Jawbone ERA (latest version with nose assassin 4.0) stopped working properly.
I decided to un-pair the device and re connect it to my phone, but to my dismay it wasn't able to do so, keeps displaying "cannot pair device due to invalid password or pin". Unfortunately the phone never asked me for a pin.
I tried restarting the phone, turning Bluetooth on and off on both the phone and the earpiece. Nothing's worked. It was working perfectly fine on the previous version (KitKat).
Any help would be very much appreciated!
Thanks. — Richard
Solution: Hi Richard. If the issue happens after the Lollipop update, the underlying cause is either on your Note 3 or on your ERA headset. To identify the culprit, let's try to make sure that all's well with your phone first. To do that, make sure that you have cleared the phone's cache partition and performed a factory reset. They should ensure that the your Note 3's firmware are in top shape. After doing these two, try to pair your headset again. If the problem remains, the issue is with the headset.
To fix the ERA headset problem, kindly perform a soft reset on it. Here's how:
Plug the ERA headset to a micro-USB charging cable but don't connect the charger to a power source.
Press and hold the headset's TALK button first, the plug the charger to a power source.
Release the TALK button so the LED will blink red like when it's charging.
Unplug the headset from the charger and turn it ON.
After doing the soft reset, try to pair it again with your Note 3.
If you'll have the same problem after a pairing attempt, perform a hard reset on your headset by doing these steps:
On your Note 3, make sure that the ERA headset profile has been deleted.
Turn off Bluetooth in Note 3.
Reboot the phone.
Go to your ERA headset. It should show a blinking LED ring to indicate it's not connected to any device.
Press the TALK button 6 times at an even pace.
Once the LED turns red, press and hold TALK button.
Continue holding the talk button until your headset is in pairing mode, indicated by flashing red and white LED.
On your Note 3, turn Bluetooth on and scan for other Bluetooth devices.
Pair your ERA headset again.
If ERA fails to pair still, please contact support.
Problem #5: Note 3 Bluetooth connectivity with car system not working properly after Lollipop update
Hey I was reading your post. My note 3 will pair up with my car, 2013 KIA Soul with the UVO Infinity radio. It allows phone calls to come through but it won't connect on my media. It has worked fine since I had my phone last August. There was what seems to be a mandatory update a few weeks ago anyway. Calls come in all day long through Bluetooth but not the media. Such as my songs. I also plugged it into my vehicles USB port with the charging cable. That no longer works either it just connects and then says no media found. The songs came through perfect a day or so ago and I had to turn off Bluetooth take a call and then…nothing. Please get back to me your expert opinion is highly needed. Thank you. — Jeff
Hi. Ever since the 1st time Lollipop was introduced on my Galaxy Note 3, the Bluetooth in my car won't play music from the Google Play Music app on my phone. I even tried physically plugging the phone into the car with the USB cable and it still won't work. At first it wouldn't even pair with my phone, but I deleted the phone from my car and re-paired it from scratch and then at least the calls started working again. I have a 2013 Honda CR-Z with Navigation. My car even comes with a Text feature that allows me to view texts on my car's navigation screen. Everything worked perfectly when my phone had KitKat, but as soon as I was "forced" to update to Lollipop, the music and the text capabilities with the car dead stopped.
Just a few days ago, I had a 2nd download for an upgraded version of Lollipop. This update actually made changes in the interface style. I was hoping this meant that the Bluetooth issues were also fixed. But no, just like before only the phone itself pairs with the car, nothing else is recognized. When I try to play with the audio settings on my car and I choose source: Bluetooth, it says, "Nothing Connected" or something like that, and there's no way to select anything.
I did some research online and found there is way to "downgrade" back to KitKat, but it's very detailed and overly technical for my knowledge level. I also tried contacting Honda to find out if I could get a fix on the car end, but that was a dead end.
So I have the following questions I hope you can answer:
Are the Lollipop people even aware of this Bluetooth connectivity issue? And if so, are they still working to fix it?
Until that happens, is there anything else I can do besides trying to downgrade to KitKat? — Max
Solution: Hi Jeff and Max. It doesn't surprise us that many Bluetooth issue started to surface after Lollipop was release as this has been trend when the previous Android versions were rolled out. There's a growing list of users reporting Bluetooth issues so there's a high probability that Lollipop tweaks are indeed causing problems, at least as far as connectivity with car systems are concerned. As end users, there's simply little to nothing that we can do to fix the issue. Google's Lollipop code is the most likely reason so what we can do is simply wait for the next patch to be released.
Doing the standard potential solutions may help in your case so try to delete your phone's cache partition and perform a factory.
Max: We're confident that Google is aware of Bluetooth issues with their Lollipop OS so let's just wait until the issue will be addressed by their software engineers.
Should you want to revert to KitKat, that's entirely up to at this point.