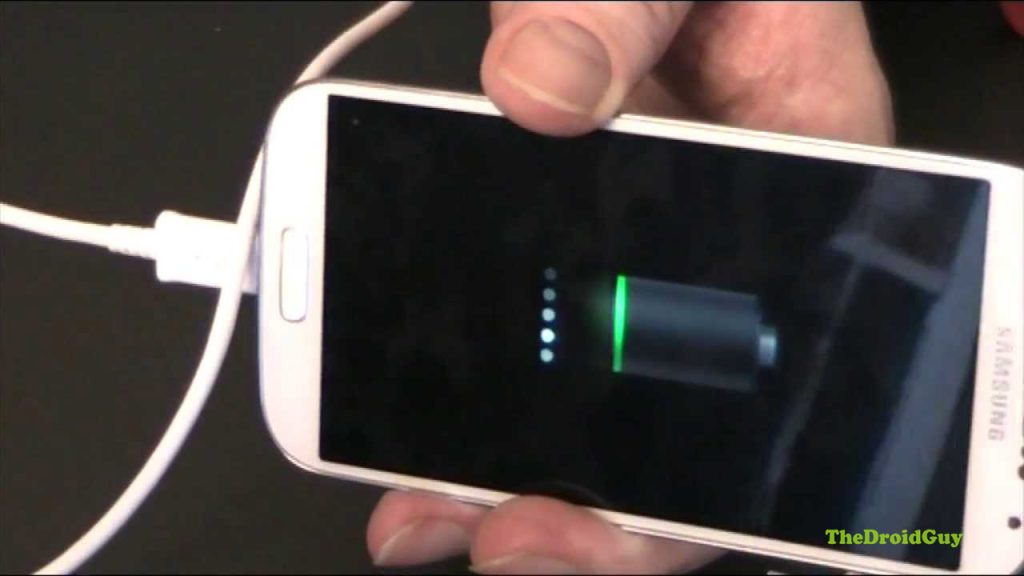 While not as common as other issues in our other troubleshooting series, there has been a considerable number of other users who report charging problems for quite some time now. We have decided to come up with a special thread to provide our proven solutions for Samsung Galaxy S4 charging and overheating issues. If you have charging or overheating problems not mentioned in this post, kindly send us an email so we can publish them and their solutions.
Problem #1: Samsung Galaxy S4 slow charging and overheating issues
I am traveling around the USA and I really need your help! ( I'm from Israel ). My phone started having some problems this week starting on Sunday – when I charged the phone its percentage would not go up but down until the phone eventually died.
I don't know if it is the charging that became slower or the phone working harder and draining more battery. I turned the phone off and charged it only when it was turned off – that was the only way I could gain some battery.
The day the charging worked occasionally but most of the times I had to turn it off if I wanted it to charge.
I gave my phone to ubreakifix and they gave it back 2 days later saying there is no problem.
The same problems were still there and today – Friday it stopped working completely, not even charging a bit. I've tried two different batteries and a few different chargers. Now it turned on again while I'm writing this email but its still charging to slowly when it's on. Thank you so much! — Chagai
Solution: Hi Chagai. The first thing that you must do here is to identify the real reason for your charging problem. Because you have tried using different chargers and batteries already, the issue may either be on the software or hardware side. Here are the concrete things that you can do to try to rectify this problem:
Check your phone's apps for bloatware or background processes
Assuming that there's no battery problem involved, software may be to blame. Pinpointing this fact though can be tricky as most users may find the battery alone as the culprit when. In most of these cases, poor battery performance can be due to an unusually high number of background processes running simultaneously that results to fast battery drain. Try to check Settings > More > Battery to see what's eating up your phone's power.
Ensure the USB port is working and not dirty
Most of the time, dust or debris can accumulate in the USB port causing poor connection and longer charging time. Turn off your phone, remove the battery, SIM card, and SD card, and try to "lever up" the tiny tab inside the port using a toothpick. If the metallic surfaces inside the USB port are not making good contact, they can result to intermittent charging sessions which you may perceive as longer charging time.
Try using a known, good USB cable
Cheap USB cables can sometimes "leak" current while charging due to poor shielding which can also result to extended charging time.
Fast charge your phone if possible
Charging times for your S4 vary depending on the method you are using. The stock charger from Samsung is rated with a 2A amperage so a totally dried up 2,600 mAH battery on your S4 should be fully charged in less than 2 hours. Charging time may be a bit longer due to some mechanisms designed extend battery life. If you are fond of charging your phone via a laptop's USB port, charging time will be extended further because a 2.0 USB port has a lower 0.5A amperage rating.
See also related article on how to extend your phone's battery power here.
Problem #2: How recover something from the Galaxy S4 if battery no longer works
Hello, I've got a question about my Galaxy S4.
Over the last couple weeks it would over heat randomly, whether charging or continuously using it. After updating all my apps, etc it stopped overheating as often. When it would over heat, the battery would drain extremely fast. Well, the last two days the phone is to the point where it'll only turn on when connected to a charging cord. During this, the battery would read dead, after about ten minutes of charging the battery would be at like 80%? 
That confused me, anyways, now the phone won't turn on at all. Thankfully I got a new one, and most of my data was backed up, however there are a few things on the device that would be useful to retrieve.
How do you suggest I get the phone back on?
Do you think the phone killed the battery?
Should I buy a cheap battery online just to get the phone on? — Tyler
Solution: Hi Tyler. If you think buying an affordable battery just to recover something off the phone is worth it, go ahead as this is the only way to make the phone run again. Batteries are not designed to run beyond the usual 2-year lifespan. This timeline can be shortened depending on how you use your device. We think the battery has reached its end-of-life as manifested by constant overheating when using the phone. Overheating can either be the cause or the result of a battery problem although it may have been the cause of your battery's demise.
Problem #3: Galaxy S4 started overheating after updating to Lollipop
Hi. I own a Samsung Galaxy S4 – got an update to Lollipop last week & was working fine. Another update happened yesterday (not sure what it was) and my phone started shutting off on its own. I managed to get it on twice and now it won't turn on.
If I pressed power button it would turn on/vibrate (never went to Samsung logo though) and then was off. Did some researching on your website….tried soft reset – nothing. Tried holding volume up, power & home buttons – nothing.
Battery is not warped or swollen. No lights are on.
I'm not sure what to do at this point.
I was trying to figure out how to determine if it's a battery issue vs an update issue.
I'm leaning towards update, but when it did the update to Lollipop last week my phone got super hot. Typically it's not hot & tends to hold a charge for an entire day.
Any thoughts or suggestions are welcomed!
Thanks for reading. — Alaina
Solution: Hi Alaina. If you notice problems after updating to Lollipop, you may want to take a look at this article we published last week for some solutions.
Overheating, as mentioned in passing above, can be the cause or the result of poor battery performance so you want to isolate the issue first. If possible, try using another battery and observe the phone for a full day. If using another battery is out of the question, you may have to use smarts to remedy the situation by following our suggestions in this post.
Problem #4: Samsung Galaxy S4 won't charge in Dominican Republic
Hi. I have a Galaxy S4 and it's from AT&T. I live in NH and I'm visiting the Dominican Republic but I'm having a problem with my phone.
The power here goes out and they use batteries for the electricity in their houses. I think the phone refuses to charge when the house is powered by the batteries.
When I turn on the phone it will vibrate but the screen stays black and the LED is blue and looks like it's blinking.
The first day this happened it seemed like the battery just needed to be charged because the phone turned on the next day after charging it.
Sometimes the light is red when it's plugged in and charging and it's green when it's charged but still refuses to turn the screen on.
Are you able to help me or give me tips?
Thanks. — Melanie
Solution: Hi Melanie. Your stock Samsung charger is designed to convert AC power to DC by taking the regular voltage running from a house outlet and make it into a DC output of your phone's battery at around 5 V. If they are already running on batteries when you are trying to charge the phone, the setup will normally not work. We are not familiar with the electrical setup in Dominican Republic so we may be mistaken in this regard but try to ask folks around on what time AC power is restored so you can charge your phone properly.
Problem #5: Samsung Galaxy S4 showing "battery needs to be charged" error after a failed update
Hello. Hope you may be able to give me some ideas as to how to get my phone in working condition.
I was in the midst of upgrading the phone online when Windows suddenly died; I ended up rebooting. Unfortunately, all I saw on the phone was the Android guy and a message telling me something like 'download was interrupted, reattach device and go to the Verizon S4 Repair Assistant.'  I did that and received another message 'your phone's battery is not charged (???); charge your phone and then reattach to the repair assistant.'
Long story short.  Nothing is working except for nine lines of very tiny text on the top left and in the center 'Software Update Failed,' then a graphic of a small rectangle (the phone) with two large dots, a yellow triangle with exclamation, two more large dots and a portrait size graphic (the computer).'  Message underneath that reads  'Your device didn't update successfully. Use the Verizon Software Repair Assistant on a computer to repair your device and complete the update.'
But I'm led in a circle because when I attach the phone and try to perform the repair, I receive the 'battery needs to be charged' message.  I have taken the battery out and placed the back cover on and the phone starts by itself and returns to the screen with the exclamation and graphics…
I have no idea what to do with it now, other than throw it away.
Can you help? — Anne
Solution: Hi Anne. First, we recommend that you try our suggested troubleshooting steps in this post and see how it goes.
If nothing works, consider using another battery (if possible) and see if that will make any difference. Based on your problem description though, it appears that the issue may be firmware in nature so we are positive that the suggestions in our previous post should work.
---
Engage with us
If you are one of the users who encounters a problem with your device, let us know. We offer solutions for Android-related problems for free so if you have an issue with your Android device, simply contact us by email at [email protected] and we will try to publish our answers in the next posts. We cannot guarantee a quick response so if your issue is time sensitive, please find another way to resolve your problem. 
When describing the problem, please be as detailed as possible so we can easily pinpoint a relevant solution. If you can, kindly include the exact error messages you are getting to give us an idea where to start.
TheDroidGuy has social network presence as well so you may want to interact with our community in our Facebook and Google+ pages.