For PC players, do you experience Spider-Man Miles Morales stuttering and lag on your PC? Several factors can cause this issue such as an outdated graphics card drivers, your computer does not meet the game's system requirements, or graphics settings. To fix stuttering and lag issue, you will need to perform several troubleshooting steps.
Marvel's Spider-Man: Miles Morales is an action-adventure game that was just recently ported to the PC. The game was developed by Insomniac Games and published by Sony Interactive Entertainment and is now available on Steam and Epic Games Store. In this game, Miles Morales is settling into his new home after the events of Marvel's Spider-Man Remastered while also following the footsteps of his mentor, Peter Parker. Miles relocated from Brooklyn to Harlem, and is trained under Peter Parker, and successfully assumed the Spider-Man role. When a fierce power struggle threatens to destroy his home, Miles is compelled to assume Spider-Man's identity and resolve the situation.
Fixing Spider-Man Miles Morales Stutter and Lag on PC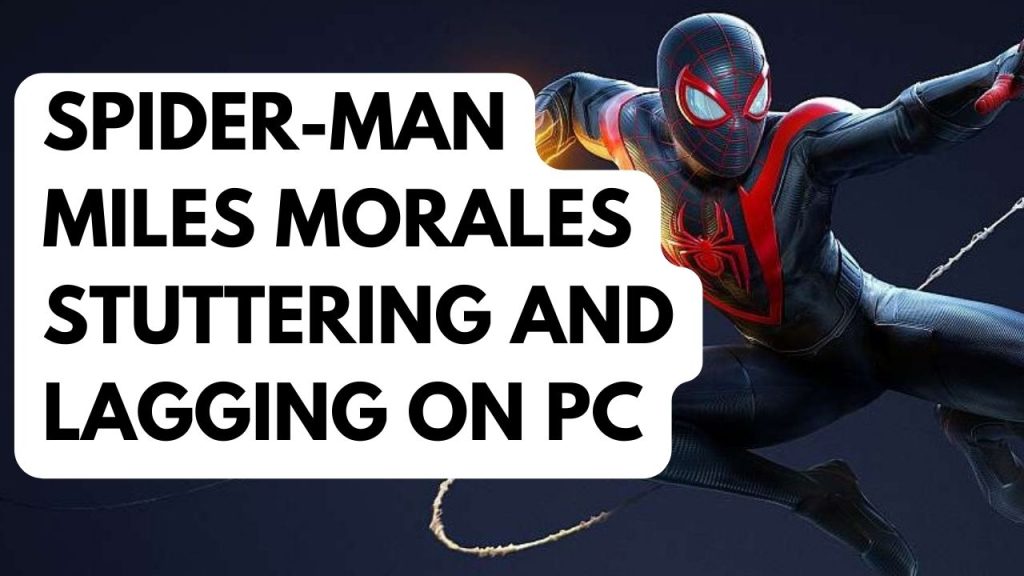 One of the challenges PC players experience when playing Spider-Man Miles Morales is when they notice the lag or the constant stutters if they are in the game or just starting the game. This can be a frustrating experience because you won't be able to play properly and enjoy the game.
Here's how to fix Spider-Man Miles Morales stutters and lag
Solution #1 Check System Requirements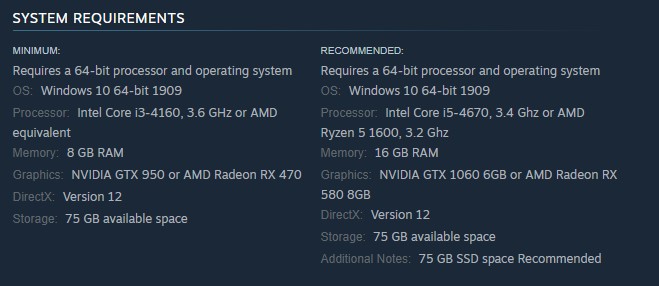 Make sure your computer meets with the system requirements before playing Spider-Man Miles Morales. The recommended and minimum requirements are shown below by the developer. If the computer does not meet these requirements then you will have performance problems with the game.
Minimum Requirements
Operating System (OS): Windows 10 64-bit 1909
Processor: Intel Core i3-4160, 3.6 GHz or AMD equivalent
Memory: 8 GB RAM
GPU: NVIDIA GTX 950 or AMD Radeon RX 470
DirectX: Version 12
Storage: 75 GB available space
Recommended Requirements
Operating System (OS): Windows 10 64-bit 1909
Processor: Intel Core i5-4670, 3.4 Ghz or AMD Ryzen 5 1600, 3.2 Ghz
Memory: 16 GB RAM
GPU: NVIDIA GTX 1060 6GB or AMD Radeon RX 580 8GB
DirectX: Version 12
Storage: 75 GB available space
Additional Notes: 75 GB SSD space Recommended
Solution #2 Update Graphics Drivers
The next thing to do is to check whether your graphics card has the latest version of GPU drivers installed. Spider-Man Miles Morales is a newly released game and it is important to update your GPU because it will resolve any performance issues you are experiencing with the game. It is recommended to install the latest GPU drivers to optimize game performance and resolve issues.
Time Needed : 3 minutes
Updating graphics driver
Simply type Device Manager in the search bar on your desktop and then click the icon that appears in the results.


This will open the device manager.


Click the Display adapters icon.


The list of display adapters will be expanded.


Right-click the dedicated graphics card you are using to play the game and then select Update driver.


This will allow you to update your driver.


Choose Search automatically for drivers.


This will search online for any new GPU drivers and install it on your computer.

If you are using NVIDIA GPU, you can also update your drivers with the NVIDIA GeForce experience software and if you are using AMD GPU then you can also use the AMD Radeon software to update your GPU to the latest drivers.
You should also make sure that the dedicated GPU is your preferred graphic processor when playing the game. Users of NVIDIA can change to their preferred GPU through NVIDIA control panel.
Changing preferred graphic processor
Open the NVIDIA panel.
Navigate to 3D settings > Manage 3D settings.
Open the Program settings tab and select your game from the dropdown menu.
Select Preferred graphics processor for this program from the second dropdown menu. Your NVIDIA GPU should appear as "High-performance NVIDIA processor"
Save your changes.
Try to check Marvel's Spider-Man Miles Morales if the crashing issue still occurs.
Solution #3 Disable Overlays
Overlay apps uses system resource to run in the background, they may cause Spider-Man Miles Morales performance issues if your computer does not have resources to run both the overlay and the game at the same time. The performance issues might be resolved by disabling Steam overlays, third-party overlay programs, including Windows game bar like the Xbox game bar and the NVIDIA overlay.
Disable Steam overlay
Step 1: Open the Steam client.
Step 2: Click on Steam found on the upper left side of the client.
Step 3: Click Settings.
Step 4: Click In-Game.
Step 5: Uncheck Enable the Steam Overlay while in-game box.
Step 6: Click OK.
Disable Xbox game bar
Step 1: Click the Start button.
Step 2: Click Settings.
Step 3: Click Gaming.
Step 4: Turn off the switch for Xbox Game Bar
Disable NVIDIA GeForce Experience overlay
Step 1: Open NVIDIA GeForce Experience.
Step 2: Click Settings or the gear icon.
Step 3: Turn off In-game overlay.
Disable Discord overlay
Step 1: Open Discord.
Step 2: Click on the gear icon at the bottom.
Step 3: Click on Game Overlay under User Settings.
Step 4: Toggle off the Enable in-game overlay.
After you have disable the overlay, try to see if it fix stutters and lag.
Solution #4 Close Background Programs in Task Manager
If too many apps and programs are running on your computer while you are playing the game then this reduces the amount of system resources that the game can use which can lead to stuttering and lagging issue. You should try closing these other open apps that are unused while playing the game to fix Spider-Man Miles Morales issue.
Closing unnecessary programs
Step 1: Right click on the Start button. This can be found on the left pane of the screen.
Step 2: Select Task Manager. This will open Task Manager.
Step 3: On the pop up window, Click processes tab. This will allow you to show the running program.
Step 4: Right-click on the running program then select end task. This will allow you to close unused program on the task manager.
Solution #5 Disable Fullscreen Mode
Spider-Man Miles Morales has fullscreen mode which can support overlays, and navigate between tabs quickly. Sometimes it will affect the game's performance and you will experience stuttering and lagging because of fullscreen optimizations. You can disable the optimizations and try to check if you will still experience performance issues with Spider-Man Miles Morales.
Disabling Fullscreen optimizations
Step 1: Go to Overwatch 2 exe file and right-click the game exe file, and click Properties. This will let you go to Compatibility tab.
Step 2: Click on the Compatibility Tab and checkmark the checkbox beside Disable Full Screen Optimizations.
Step 3: Click Apply and OK.
After you disable the optimizations, try to check if the issue is resolved.
Solution #6 Change Graphics settings
It's possible that the stutter and lag is caused by a graphic settings that you are using such as the model detail is set in to ultra. Try lowering the game's visual settings or resolution to minimize lag and stutter which will allow for a good frame rater. If you have stutters and lag when using the high settings for graphics, you should select the low graphic settings for Spider-Man Miles Morales.
Adjusting graphics Settings
Step 1: Go to settings.
Step 2: Select Display and Graphics.
Step 3: Go to Graphics Tab.
Step 4: Change Preset to Low or Medium.
Solution #7 Verify Integrity Game Files
If any one of the files in the installation folder is corrupted then it can cause fps drop. You can use the repair tool from the Steam client to verify files and see if any files need to be fixed. Steam will immediately download, install, and replace the corrupted and missing files found.
Using Steam Client
Step 1: Open Steam client.
Step 2: In your Steam launcher, click Library.
Step 3: Spider-Man Miles Morales then right-click and select Properties.
Step 4: Choose the Local Files tab and click Verify integrity of files.
Using Epic Games Store
Step 1: Open the Epic Games Launcher.
Step 2: Click on Library.
Step 3: Find Spider-Man Miles Morales then click the three dots.
Step 4: Click Manage then click verify files.