A new LG mid-ranger headed towards AT&T has been spotted by Android Headlines. The smartphone is known simply as the "Neon Plus", a name that was previously associated with LG's slider and flip phones from around 10 years ago. The leak appears to be a user manual type of a document revealing the standard functions of the smartphone as well as the button layout. What's interesting is that the phone is said to be packing a micro USB port and not USB C, while LG has also packed in a 3.5mm headphone jack on the smartphone.
There appears to be a dedicated Google Assistant button on the device which should help users instantly launch the voice assistant from any screen. It's not clear if this button will serve any other purpose with Google Assistant, or if it can be disabled from the Settings.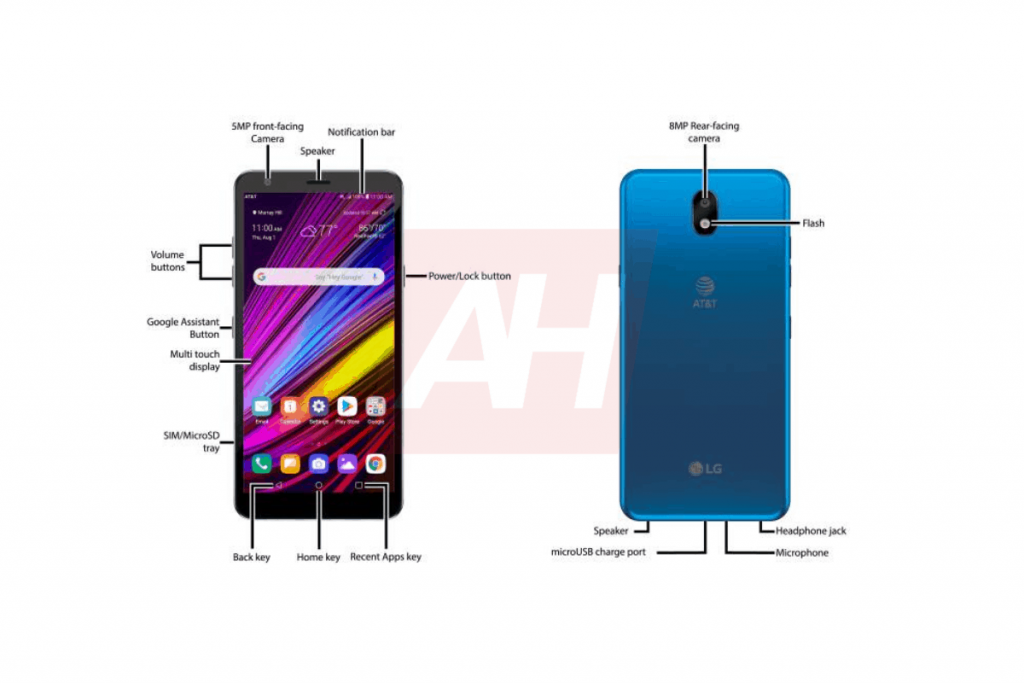 While we don't know how much storage the phone will pack, thanks to this leak, we know that it will have a microSD card slot for storage expansion. The document also reveals a single 8MP rear camera as well as a 5MP front camera, indicating that this won't have any of the advanced camera features that we've seen with LG flagships this year.
The phone is shown here in a Blue variant, but it's likely that AT&T will offer other variants of the smartphone as well. There's no word on when the phone will be announced, although it is being pegged for a CES 2020 launch which kicks off in two weeks from now at Las Vegas, Nevada. A previous report talked about Samsung unveiling the Galaxy S10 Lite and the Galaxy Note 10 Lite during the course of CES 2020, so we won't be surprised to see more phone announcements from manufacturers.
Via: Android Headlines