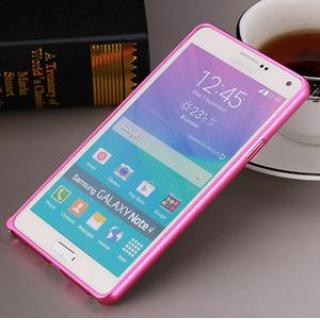 One of the common problems we often receive from our readers involves connectivity. A large part of these issues talks of having difficulty establishing a stable, reliable mobile data connection so we have decided to create this post. Below are 7 different mobile data-related problems and their solutions.
If you have your own Android connectivity issues, please don't hesitate to contact us by using the link provided at the bottom part of the page.
---
Problem #1: How to automatically turn off mobile data in Samsung Galaxy Note 4 when Wi-Fi is in range
On my previous phone which was a Galaxy S4 I have unlimited data and I never went over to gig of data a month since buying my Galaxy Note 4 and switching to 6 gigs a month I went through three and a half gigs of data in 12 days. My question is I was told that you have to manually turn off data as when you're in a Wi-Fi area. Wi-Fi will not override your data connection therefore you will continue to use your data connection instead of it automatically switching to Wi-Fi is this correct? Is there a setting that will fix this to override the data. I love my Note 4 but I am seriously considering returning it as I can still do that and getting my unlimited data back and then going and purchasing the phone outright. — Susie
Solution: Hi Susie. There is a feature in your Galaxy Note 4 called Auto Network Switch that will automatically connect your device from weak mobile data to Wi-Fi to preserve a stable data connection. It usually does not work in reverse so make sure that this option is NOT enabled.
To do this, just follow these steps:
Go to Settings.
Go to Wireless and networks section.
Tap Wi-Fi.
Tap Wi-Fi menu.
Tap Advanced.
Tap Smart network switch and disable (uncheck) it.
If  "Mobile data may be used to maintain a stable Internet connection. This may result in additional charges depending on your payment plan" prompt appears, tap OK.
Problem #2: Verizon Note 4 unable to connect to mobile data
I have page Plus. This is a Verizon Note 4. I have unlimited call and text, but my data ran out. Keep getting notification that SIM is not recognized. When I go to Settings, data is not checked. When I try to check it the check pops out and notice comes up for a Verizon number to call. I put my girls SIM from her Note 3 in my Note 4 and no issues. But also put my SIM in her phone with no issues. except can't connect to Internet. In her phone the 4G symbol is on and on my Note 4 the symbol is blacked out. ..what's going on here? Page Plus don't know anything or does Verizon. I even reset settings with no help. — Tony
Solution: Hi Tony. You must work with Verizon to resolve the issue. Make sure that these two things checks out:
that the phone is LTE capable
that there's no billing- or account-related restriction preventing you from connecting to their mobile data network.
There is no phone troubleshooting that you can do to fix this problem so we are of no help here.
Problem #3: T-Mobile Samsung Galaxy Note 4 mobile data problems after updating to Lollipop
Hi. I have the Note 4 with T-Mobile. Ever since the latest update, Lollipop, I believe, I have had the following issues: 
I have terrible internet connection unless connected to wi-fi,
my text messaging (data?) is horrible, not sure if this part could be related, but, I have not seen, even once, the 'LTE' underneath the '4G' symbol up on my notification bar at all. It's always either 4G or nothing;
my battery seems to drain much sooner.
None of these issues existed prior to the update. Also, where I had medium or poor Internet/text reception before the update, I now have no reception. I've done a ton of soft resets & do them regularly, anyway, for better 'phone health'. Any help or guidance that you could provide would be much appreciated. Thank you for your time. — Patrick
Solution: Hi Patrick. The release of Lollipop saw many app-related problems, as well as others like the ones you have mainly because so many apps have become "outdated". Despite Google having announced the new Android Lollipop's release months before, many apps were found incompatible with it after the release. And that's what causes the problems right now.
Try doing another round of factory reset and observe how the phone works without installing any apps. We believe some of your installed apps are the reason for your troubles right now so try to weed them out systematically.
See also Why Android Lollipop Causes Problems
Problem #4: Verizon Samsung Galaxy Note 4 won't send and receive MMS when mobile data is disabled
CAN'T SEND/RECEIVE PICTURE MESSAGES OR MMS ON GALAXY NOTE 4 WITH MOBILE DATA OFF.
Hi,  we recently purchase new phones, 3 Samsung Galaxy Note 4 phones through Verizon wireless,  and the odd thing is that my phone cannot send/receive picture messages with the mobile data off. The nice thing is that the other 2 phones can. One is my brother's phone and the other one is my wife's.  They are the exactly same phones and we all have the same service and plan.  We test and test my phone and it can't,  we test and test their phones and they can send pictures messages with their data off. Please advise. Thank you for your help. — Henry
Solution: Hi Henry. Make sure that the phone in question has correct APN settings first. Below are the known Verizon Wireless APN settings for Samsung Galaxy Note 4. Some values may have changed so make sure to verify all of them with your carrier.
Name:         Verizon
APN: internet or vzwinternet
Proxy:         blank
Username:  blank
Password:  blank
Server:         blank
MMSC:         https://mms.vtext.com/servlets/mms
MMS: Proxy
MMS Port: 80
MMC:  310
MNC:  012
Authentication type: not set
APN Type: internet + mms
APN Protocol: blank
APN enable/disable: blank
Another thing that you must do is go under MMS settings and ensure that Prefer WiFi and Activate Mobile Data options are not checked.
Problem #5: Samsung Galaxy Note 4 cannot connect to LTE
Hi I received a Samsung Galaxy Note 4 from overseas (I'm in Canada). The phone is unlocked and works on any network provider perfectly fine BUT the signal I get for the Internet is only 3G or H+ when I should be getting LTE. I did the steps that were given by Fido and Samsung but I still can't get LTE or 4G 🙁  no one can fix this problem. The Internet is very slow. — Nadia
Solution: Hi Nadia. Make sure that you have an LTE subscription from your network provider first. The other thing to do is check if LTE/WCDMA/GSM option is showing when you go under Settings>More networks>Mobile networks> Network mode. If you have both, then the problem must be the coverage in your area. Call your carrier and see if your area is within their LTE zone.
Problem #6: Vodafone Samsung Galaxy Note 4 does not have an LTE option
I have Samsung Galaxy Note 4. In mobile networks it doesn't show LTE . IT only shows WCDMA/ GSM , WCDMA only and GSM only. I have Vodafone carrier. It has not started LTE yet here so my question is, because of Vodafone has not started LTE, is that the cause why there is no LTE icon in mobile networks? my friend is on same network he has Upgraded to Lollipop so now in his Note 4 it shows LTE option but in my mobile it doesn't show I don't want to Upgrade to Lollipop so what should I do now? To get LTE /WCDMA/GSM Icon in mobile networks? — Chintan
Solution: Hi Chintan. No LTE option will show under mobile networks if the SIM card you are using is not provisioned for it. Please talk to your carrier so they can change your SIM card so you access LTE without any problems.
Problem #7: Samsung Galaxy Note 4 won't connect to mobile data after leaving Wi-Fi zone
I have a Galaxy Note 4 and I am having an issue with it connecting back to the 4G LTE network after connecting to Wi-Fi. After leaving any place I am connected to Wi-Fi,  the mobile data won't work. I can still make calls and text, but social media and Internet will say it's not connected.  I can turn airplane mode on and off and that fixes it though. I need help with a permanent fix for this issue. It gets really tiring having to flip airplane mode on and off anytime I leave my house or anywhere I'm connected to Wi-Fi. Thanks! — Kevin
Solution: Hi Kevin. This is known issue with some Galaxy phones and tablets although the cause is usually attributed to third party apps and launchers. Make sure that your phone's Auto Network Switch feature is enabled before doing any troubleshooting.
Samsung recommends deleting the cache partition and/or doing a factory reset if the problem keeps on happening.
To delete the cache partition, do these steps below:
Turn off the Galaxy Note 4 completely.
Press and hold the Volume Up and the Home keys together, then press and hold the Power key.
When the Note 4 vibrates, release both the Home and Power keys but continue holding the Volume Up key.
When the Android System Recovery shows on the screen, release the Volume Up key.
Using the Volume Down key, highlight the option 'wipe cache partition' and press the Power key to select it.
When the wiping of the cache partition is finished, highlight 'Reboot system now' and hit the Power key.
If clearing the system cache won't help, try restoring the phone to its factory settings.
---
Engage with us
If you are one of the users who encounters a problem with your device, let us know. We offer solutions for Android-related problems for free so if you have an issue with your Android device, simply fill in the short questionnaire in this link and we will try to publish our answers in the next posts. We cannot guarantee a quick response so if your issue is time sensitive, please find another way to resolve your problem.