Note 3s failing to power back on or suffering from a black screen issue are uncommon but known problems for a while now. Some forums show these issues from time to time although it appears that are no effective solution for them. We are hoping that the solutions for Note 3 power, boot up issues in this post can help our readers and the Android community in general resolve the problems.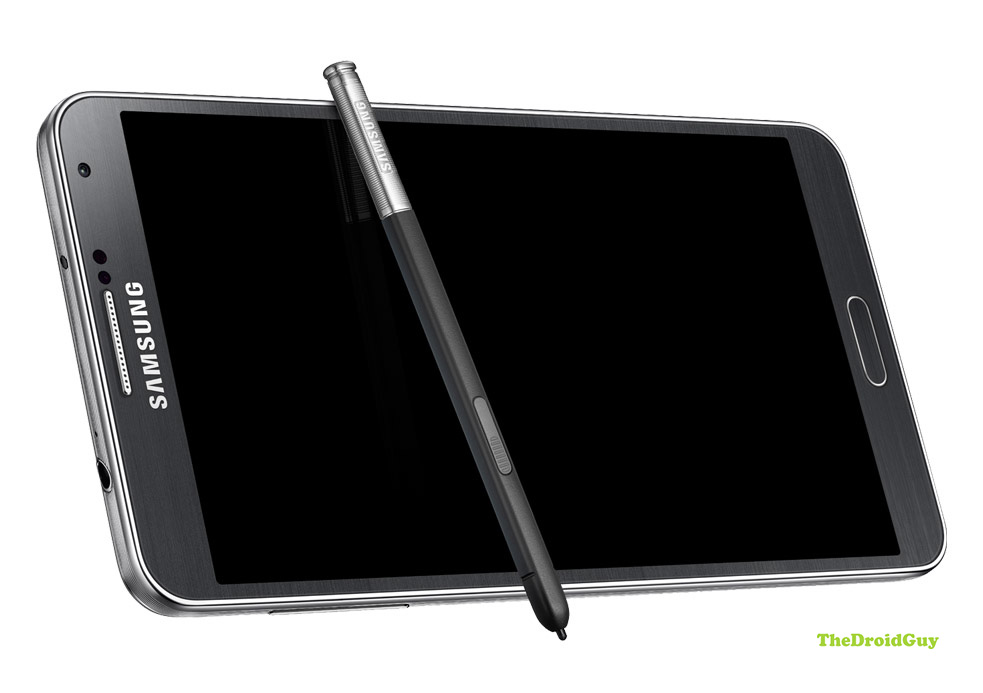 As we are expecting to receive more of the same or similar problems in the future, this will be our first post for this troubleshooter series. Don't forget to email us your problems by using the email link below.
Problem #1: How to recover contents if Note 3 won't boot up
Hello. I have a Note 3 and after making a call a couple of days ago, it will not power back on. I have tried the battery removal and replacement with no luck. I have a warranty on the phone and a replacement was sent out; however, there are pictures of the birth of my child on there I would like to retrieve, but the phone is not recognized by the computer to transfer the files. The battery used upon sync was fully charged and still no response from the phone. I would like to know if there is any trouble shooting steps that I can use to try and make the phone work to transfer files. — Alvertis
Solution: Hi Alvertis. Sorry to hear about losing your precious photos but if the phone won't boot up completely like in this case, there's just nothing that we can do as end users. The memory needs to be powered to access its content. Unfortunately, the problem appears to be very basic–that of allowing power to go to the system itself. Most third party recovery tools only work if you soft bricked the phone, meaning a user can't simply access the memory or system due to a firmware glitch or malfunction though a computer or PC may still detect or recognize it. Your phone seems to be hard bricked though, which means that there's a hardware problem that we are yet to determine, rendering the phone's system totally inaccessible even when connected to a pc. Connecting your phone to a computer is significant here because most third party recovery tools are designed to work on computers.
If you logged into your Google or Samsung account before the problem happened, try to check if your files were uploaded to their remote servers as copy. This is the only thing that you can do as a user.
We know this is very disappointing but if you want to try to recover contents in your phone, you may have other advanced method to do it including seeking the help of professionals. Try to go to a local electronics shop in your area to see if they have someone who can help you with it.
Problem #2: Note 3 black screen issue after Lollipop update
Guys. My screen went completely black while I was watching Facebook. Everything is working except for the screen. I am receiving mails, messages and calls. If I connect it to my PC I can draw my pattern by guessing the position of the dots and it gets unlock. When I press the power button there are some areas on the screen blinking green and yellow lines. I can't get to the safe mode for reboot because I can't see anything on the screen. Since I turn it on is all black. No Samsung logo or anything. I've tried everything with the battery, the charger, the SIM and can´t make it work…I see on the web that there are a lot of people with the same problem so I don't think it's a hardware problem… Can you help me?
By the way, the software version is 5.0. Thanks. — Frank
Solution: Hi Frank. There are only two things that we can suggest here — do a soft reset and boot the phone in safe mode. By soft reset we mean removing turning off the phone and removing the battery from the device for at least 10 seconds. This usually works in clearing the device's RAM and resolving performance issues.
After that, boot up the phone in safe mode by tapping on the Menu key repeatedly until the phone has loaded the Home screen. You'll know if the you're in safe mode because the line "Safe Mode" will be displayed at the bottom left corner.
If these two suggestions won't work, consider getting the phone replaced.
Problem #3: Note 3 stuck at T-Mobile logo screen, Note 3 stuck at Android loading screen
So, I am having some problems with my Galaxy Note 3. It simply will not turn on. It happened while I was going through my phone deleting pictures and such. During that time, it turned off. I figured it was just a normal glitch, as it has done this before. So I tried to turn my phone back on, and it wouldn't make it past the T-Mobile screen. I charged my phone, took the battery and SIM card out, and I even took it to the T-Mobile store where I got the phone. The employee who was helping me said that my only option left was hard reset. I really would prefer not to hard reset, as I have thousands of pictures I have not yet saved or synced to anything but my phone. There was one thing that I tried that worked when I got home that my daughter did. She found it on your website. What she said she did was she took the battery out of the phone, held the power button for a minute, and then proceeded to put the battery back into the phone and turn it on. It worked for all of two minutes. We tried that method a few more times to see if it would work again, but it did not. I would like to know if you had anymore suggestions or theories about what it may be or what I can do to help thus before I hard reset my phone. Thanks. — Kelista
Hello there! I have a question. My Samsung Note 3 literally died after being done with the installing page at 100% and it kinda rebooted where it says Samsung and at the bottom is a new Android logo…whereby after that page the Home screen would appear. However, right after that the screen went blank and I am unable to on my phone at all. 🙁
Tried removing the battery…Tried charging…tried turning on the power button…nothing just black screen. Nothing will turn on. Appreciate if you could kindly help me. Thank you for your time. Regards. — Lydia
Solution: Hi Kelista and Lydia. Please follow our suggestions for Frank (above) and see if you can boot the phone in Safe mode. If not, turn the phone off again and remove the SD card. Once the SD card is gone, power the phone back on. If the problem continues, try to connect your phone to a computer to see if you can still access its memory so you can create copies of your personal data. If that's not possible, please perform a hard reset or factory reset.
Problem #4: Note 3 won't power on after charging
Hi. I have a problem with my Note and was wondering if you'd be able to help. Here's the problem: my Note was working perfectly fine all day but when I didn't use it for about half an hour, went to turn it on and it didn't turn on. I held the power button for 15 to 30 seconds and still nothing. I then went to plug it in to charge it and the battery charging indicator pops up showing it's charging but when I try to boot it up, it goes black and then right back to the picture of the battery charging. I even left it to charge for about an hour then came back to the same result. — Artfromthesole
Solution: Hi Artfromthesole. Have you tried turning on your device while charging? If not, try that and see what happens.
If haven't done a soft reset, remove the battery from the phone then plug it back in after 10 seconds. Once set, try to see if you can force the phone to boot in recovery mode by pressing Volume Up, Home, and Power buttons at the same time. If you'll see the Galaxy Note 3 while still pressing these buttons, release the Power key but continue pressing the two remaining buttons. Wait until yor in Android System Recovery screen before releasing Volume Up and Home keys.
In recovery mode, you have a handful of options and one of them should say wipe cache partition. Select it then turn the phone back on.
Note: you can also perform a factory reset via recovery mode by selecting wipe data / factory reset.
---
Engage with us
If you are one of the users who encounters a problem with your device, let us know. We offer solutions for Android-related problems for free so if you have an issue with your Android device, simply contact us by email at [email protected] and we will try to publish our answers in the next posts. We cannot guarantee a quick response so if your issue is time sensitive, please find another way to resolve your problem. 
When describing the problem, please be as detailed as possible so we can easily pinpoint a relevant solution. If you can, kindly include the exact error messages you are getting to give us an idea where to start.
TheDroidGuy has social network presence as well so you may want to interact with our community in our Facebook and Google+ pages.