Samsung has taken the tech world by surprise by releasing an unexpected update for its very first Galaxy Watch, launched in 2018.
The update comes two years after support was supposed to end for the device and is aimed at enhancing stability and reliability by improving sensor behavior.
Update Details and Availability
The new update carries the build number R810XXU1GWE2 and remains based on the Tizen OS. This is the first update Samsung has provided to the aging smartwatch since August 2022. The update weighs in at just over 34MB and was initially rolled out in Switzerland but is expected to be available more widely soon.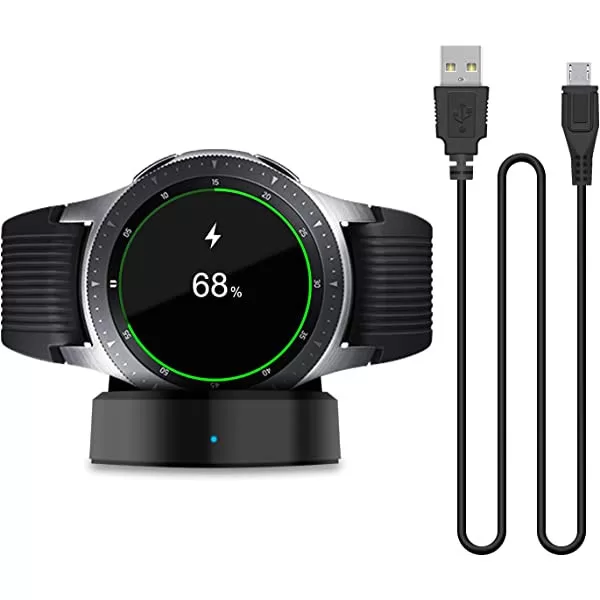 Notably, Samsung switched from Tizen OS to Wear OS in 2021 and committed to supporting the older platform for at least three years from the point of release. As a result, this unexpected update has received widespread appreciation as it signifies Samsung's commitment to extending support for its wearables.
Improved Tracking Accuracy
According to the changelog, the latest software update aims to improve the performance of sensors on the watch, enhancing activity tracking and health monitoring accuracy. No new features have been added with this release; however, users can expect better data consistency from their Galaxy Watch.
To install the new update, users need to open the Galaxy Wearable app on their connected phone, click on "Watch software update," and tap "Download and install."
Health Monitoring Capabilities
In addition to this sensor improvement, Samsung's Galaxy Watches will introduce an Irregular Heart Rhythm Notification (IHRN) feature later this year. This essential functionality will allow users to monitor their heart health more efficiently as it alerts them if any abnormal heartbeat patterns suggestive of Atrial Fibrillation (AFib) are detected.
Considering that cardiovascular issues often go unnoticed due to being asymptomatic, incorporating heart-monitoring features in smartwatches potentially increases early detection rates and ultimately saves lives.
The IHRN function is set to become available on Galaxy Watches with the launch of Samsung's One UI 5 Watch software update. The feature will be initially accessible in 13 countries, including Argentina, Azerbaijan, Costa Rica, Dominican Republic, Ecuador, Georgia, Guatemala, China, Indonesia, Panama, United Arab Emirates, the U.S., and South Korea.
A Continuous Push for Innovation
This new update for the 2018 Galaxy Watch highlights Samsung's dedication to supporting its products beyond their expected lifespan and the potential for continued innovation in the health monitoring capabilities of wearable devices. Users of the first-gen Galaxy Watch can look forward to this update rolling out across different regions in the coming days.
Moreover, as smartwatches continue to gain popularity worldwide, it is likely that Samsung and other manufacturers will focus on introducing more advanced health-related features in future models like the upcoming Galaxy Watch 6.