Apple recently unveiled its latest update for the popular Apple Watch, watchOS 10, during the WWDC 2023 event. This new update includes several exciting features, such as an Auto Night Mode, Smart Stacks, redesigned interface, mental health monitoring, and more. The update is expected to be released in the fall for compatible Apple Watch models.
Automatic Night Mode for Apple Watch Ultra
One striking feature of watchOS 10 is the Auto Night Mode, specifically designed for the Apple Watch Ultra. With this update, the smartwatch will automatically switch to Night Mode based on ambient light sensor data. This feature is intended to provide users with a better user experience in low-light situations.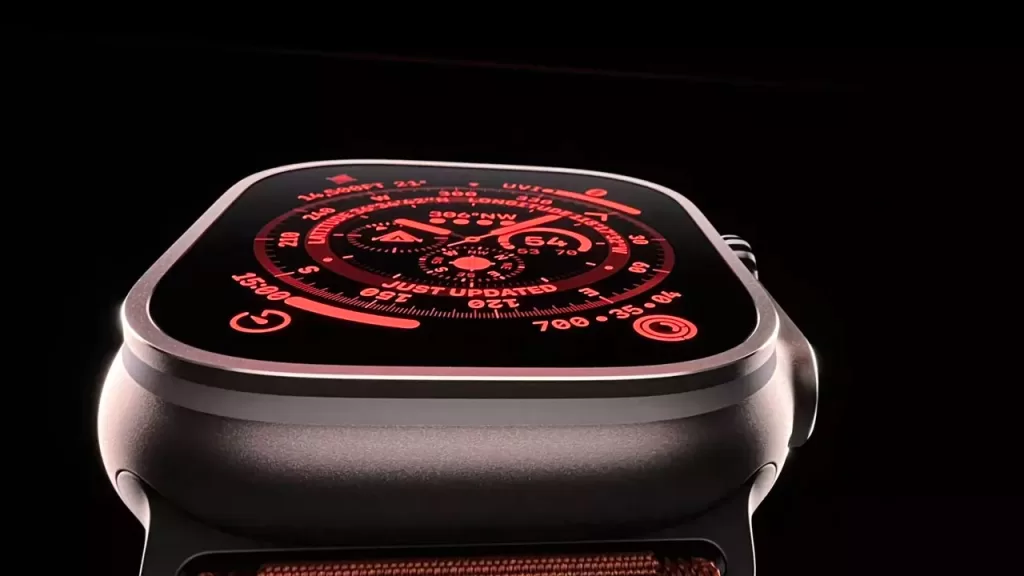 The new Night Mode uses a red-and-black Wayfinder watch face reminiscent of high-end fighter jet equipment design, as in Bell & Ross BR 03 92 Red Radar watches. Previously, users had to enable Night Mode manually using the Digital Crown or Wayfinder face – now, it can be activated automatically according to surrounding light conditions.
Smart Stacks and Interface Redesign
The Smart Stacks feature aims to improve navigation on Apple Watches by presenting relevant information based on time and usage patterns. This machine learning-driven feature creates stacked widgets incorporating essentials like weather and daily agendas into a dynamic user interface.
Apart from Smart Stacks, watchOS 10 brings an overall redesign of the interface, new watch faces like "Palette," and an animated Peanuts face featuring Snoopy and Woodstock. Built-in apps like World Clock and Activity also receive improvements with additional navigation options and visual updates.
Mental Health Monitoring with Mindfulness App
In addition to promoting physical fitness among its users, Apple now focuses on mental health through an updated Mindfulness app in watchOS 10. Users can log their feelings within the app regarding specific moments or their general mood throughout the day.
Apple Health can then analyze this data to identify patterns, helping users explore potential triggers and adapt to positive changes.
Enhanced Fitness Features and Wallet Integration
watchOS 10 brings upgrades to fitness-related features, as well as integration with the Wallet app. With the new update, users can add cards to Apple Pay directly via the Apple Watch. This feature further emphasizes Apple's goal of making the watch a more standalone device, less dependent on the iPhone.
In addition, enhancements have been made to cycling and hiking workouts, with more data available for users and better utilization of larger displays. The update also tracks the amount of sunlight exposure for users with models newer than the Apple Watch Series 6.
Compatibility and Availability
watchOS 10 is compatible with Apple Watch Series 4 and later models. For full functionality, an iPhone running iOS 17 is also required (compatible with iPhone XS/XR and newer models). While a developer beta is currently available, a public beta is expected later this month, followed by a full public release in the fall.
Apple's watchOS 10 offers a multitude of improvements aimed at enhancing the user experience while promoting a focus on both physical and mental wellbeing. This major software update is poised to make existing smartwatches an even more essential everyday companion for many.