The much-awaited Asus Zenfone 10 has officially been unveiled, revealing a considerable enhancement over its predecessor, Zenfone 9. Despite its seemingly similar facade, a deeper look offers compelling insights into the improvements the new model carries.
At the foundation of its performance lies the latest Snapdragon 8 Gen 2 chipset, coupled with up to 16GB of RAM. This powerful combination endows Zenfone 10 with impressive computational capabilities, accelerating computing and gaming performance by 15% and 20%, respectively.
To improve endurance, the efficiency offered by this cutting-edge chipset brings forth an additional advantage that is arguably critical -15% better efficiency. This performance enhancement allows for a nearly 13% improvement in the duration of the substantial 4,300mAh battery.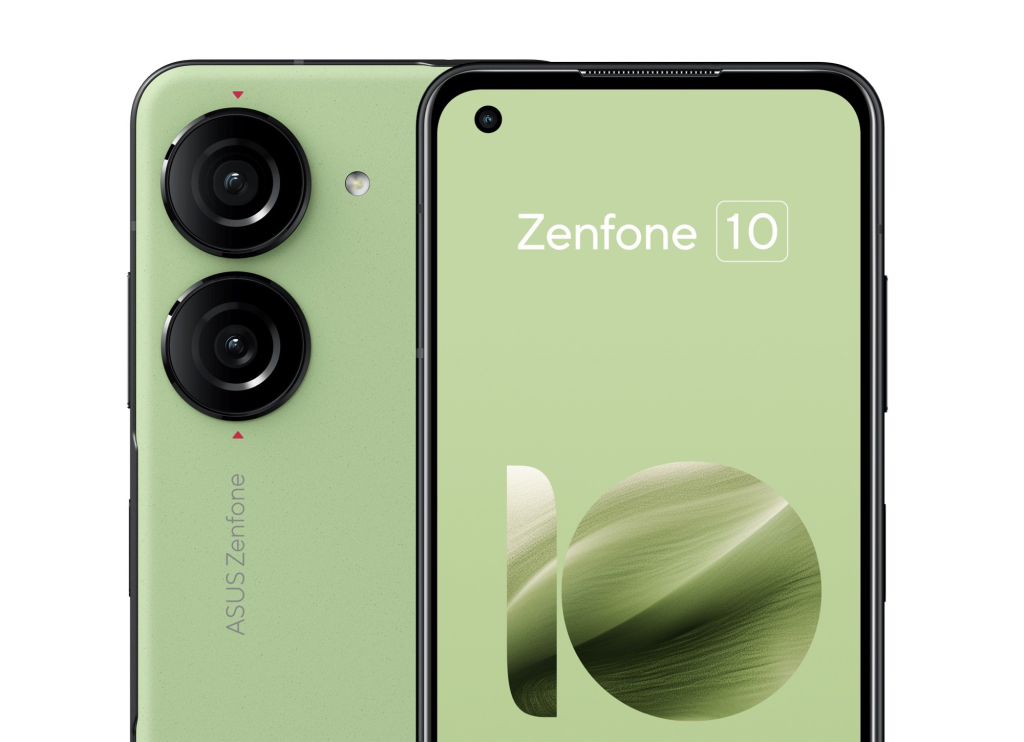 One of Zenfone's earlier models was often criticized for lacking wireless charging; however, Asus has remedied this in the new Zenfone 10 by introducing a more eco-friendly wireless charging option – a 15W Qi charging support- without modifying its wired 30W HyperCharge.
Enhanced Display Specifications
The refreshed version sustains a familiar screen size, with its predecessor sporting a 5.9-inch AMOLED display flaunting a resolution of 1080x2400px. However, a tweaked advancement lies in its refresh rate—now upgraded to an impressive 144Hz maximum refresh rate only during gaming sequences while maintaining the standard 120Hz during regular usage.
This advanced feature retains Zenfone's status in the close-knit circle of compact flagship phones on the market. The screen is designed for exquisite color representation owing to its DCI-P3 calibration, less than one Delta-E color accuracy, and offers optimal visibility under different lighting conditions with peak brightness reaching up to 1100 nits. Additionally, it is equipped with Gorilla Glass Victus protection enhancing durability against wear and tear.
Design Updates and Camera Innovations
Asus has deliberately incorporated some design changes to their latest model's rear design while upholding key elements from previous versions like brand insertion. Further boosting its aesthetic appeal are two newly added color variants – Eclipse Red and Aurora Green – supplementing its existing palette comprising Midnight Black, Comet White, and Starry Blue.
A noteworthy upgrade resides within the camera specifications offering sharper imaging capabilities with enriched features aimed at enhancing user experience. The primary camera boasts an impressive update featuring a second-generation Gimbal Stabilizer 2.0 fused within the lens optics of a staggering specification 50MP,1/1.56-inch main unit attached to a precise –24mm f/1.9 lens.
Flanking this main camera are additional camera units, including a wide-angle –12MP camera and an upfront selfie camera carrying an improved –32 MP camera spec minus any autofocusing provision but offering significantly improved night-time imaging, as claimed by Asus.
Technically Advanced Imaging Capabilities
A fascinating technical feature lies in its integrated gimbal stabilizer mechanism aimed towards achieving spectacular imaging stabilization even while in motion using multiple sensor-based interactions leveraging both gyroscope inputs along with electronic and optical image stabilization methods combined to cater to an unwavering shot.
Another critical feature worth mentioning is its Adaptive EIS adjusting the field of view gauging upon shot requirements. It may further crop to offer optimal steadiness in images produced whenever needed—a handy tool for photography enthusiasts indeed.
Breaking new ground in photographic techniques is its Light Trail mode integrated into gimbal operations allowing users to capture motion-oriented photographs involving light trails, light graffiti images, or long-exposure shots offering high versatility to fulfill budding photographer's needs—all handheld!
Pricing and Availablity
Asus illustrates responsible business conduct through environmentally conscious packaging containing recycled paper printed with soy ink—barring adhesive applications—for shipping out Zenfone 10 units, including additional elements like USB-C cable; bumper casing along with their impressive-30W charger unit.
Competitively priced starting at €799 for the base model-8/128 GB variant available via Asus's website as well as select retail outlets from today onwards. Upgraded storage provisions include: €849 for doubling storage capacity; €929 for obtaining higher-storage model–16/256 GB unit offerings while waiting periods apply for pricing information upon the upcoming release of higher performance variant –16/512GB model.