The Samsung Galaxy Z Fold 3 that is stuck on the black screen of death can be caused by several factors. This can be caused by a software glitch or it can also be caused by a hardware fault which would require the phone to be fixed at a service center. To fix this you need to perform several troubleshooting steps.
The Samsung Galaxy Z Fold 3 is a newly launched folding phone model that offers a massive screen when unfolded .
It is a premium and durable 5G smartphone that has several outstanding features such as dual 120 Hz Dynamic AMOLED 2X protected by Gorilla Glass Victus, S Pen support, and improved multitasking features just to name a few.
It's considered as one of the best foldable phones available in the market today.
What do you do when your Samsung screen goes black?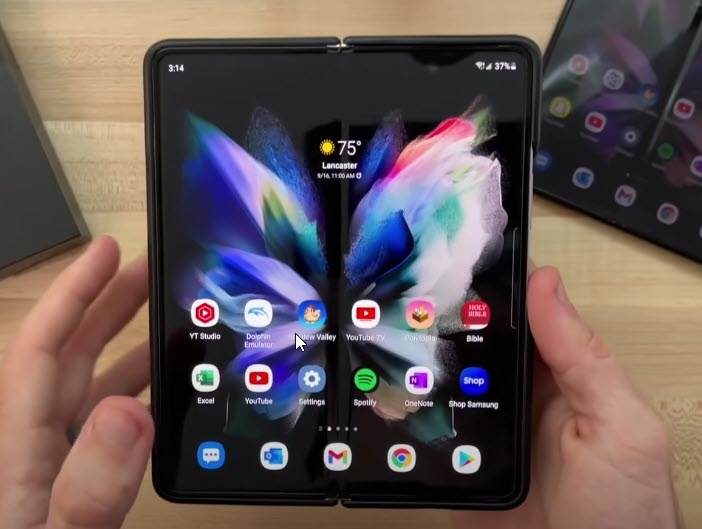 The black screen of death is a term given to a device that apparently only has a blank screen.
This issue can occur on any smartphone model or brand and is not exclusive to Samsung phone models alone.
The Galaxy Z Fold 3 might still be turned on with its display goes black randomly or it might be off and can't be turned on.
There are several reasons why this could be happening such as the battery of the phone being drained or if the operating system has crashed.
Here are the possible solutions to fix black screen issues on your Galaxy Z Fold 3 smartphone.
Solution 1: Soft reset your Galaxy Fold 3 smartphone
One of of the factors that can cause this black screen of death is a software crash.
The phone will not respond for no apparent reason and will usually just show a black screen.
In order to fix Samsung black screen issues caused by the software crashing you can do a soft reset.
This process will reboot the operating system of the phone and reload all of its services. Your personal data, files, and apps will remain unchanged.
Soft reset
Simultaneously press and hold the Power key and Volume down button on the right edge for approximately 15 seconds then release.
If the Samsung Galaxy device starts showing the Samsung logo and proceeds to the main home screen then the issue is fixed.
Solution 2: Charge the Samsung phone battery
There's a possibility that the black screen issue on your Galaxy Z Fold 3 is caused by a drained battery. When this happens your phone won't turn on and all you can see is a black screen.
In order to eliminate any battery drain issues that can be causing this problem you will have to charge your phone battery.
Charging the phone
Plug the power adapter to a working electrical outlet.
Leave the phone connected to the charger for at least 30 minutes.
You don't have to fully charge your phone. Once the device's battery has sufficient charge and with the phone still connected to the power adapter, press and hold the Volume Down button and the Power key for 15 seconds.
Your phone should now be able to start normally if the issue is caused by a drained battery.
Why has my Samsung screen gone black?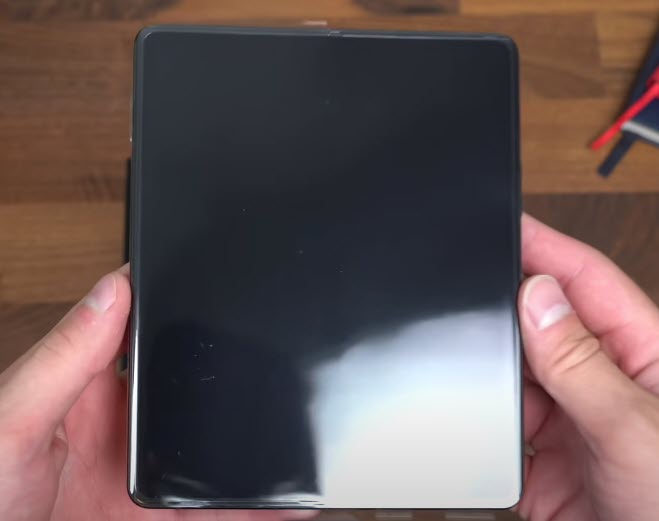 The black screen issue is not only experienced by Samsung phone models but other phone's as well.
If the Samsung black screen issue keeps on occurring after getting fixed despite performing our recommended troubleshooting steps then here are the additional troubleshooting steps that you can perform.
You can only perform these steps if your Samsung phone screen is. If it is stuck on the black screen then you should try to charge your phone battery or do a soft reset first.
These are the common Samsung Galaxy fixes that you can try.
Make sure to get the latest software updates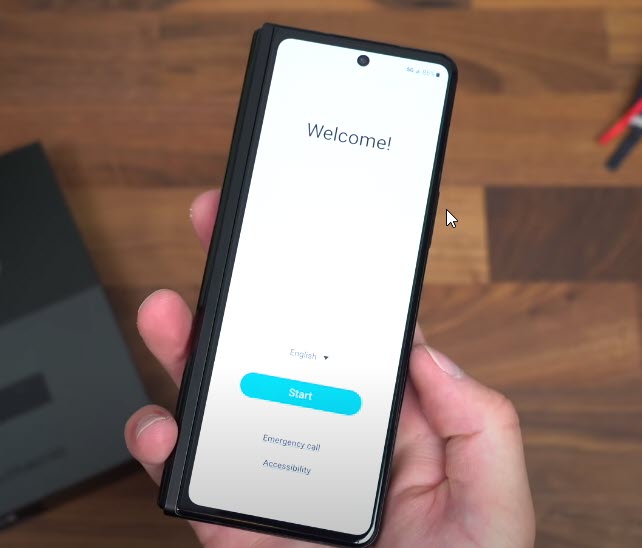 You need to check if your Galaxy Z Fold 3 is running on the latest software update.
Sometimes you might think that your Samsung phone is already updated but then a system update failure has prevented the latest updates to be installed.
It's always a good idea to perform a manual software update.
Manual software update
Go to your phone Settings.
Scroll down and tap on Software update.
Tap Download and install.
Your phone will search for any new software updates available. It will automatically be downloaded and the previous version will be replaced.
Start the Galaxy Z Fold 3 in Safe Mode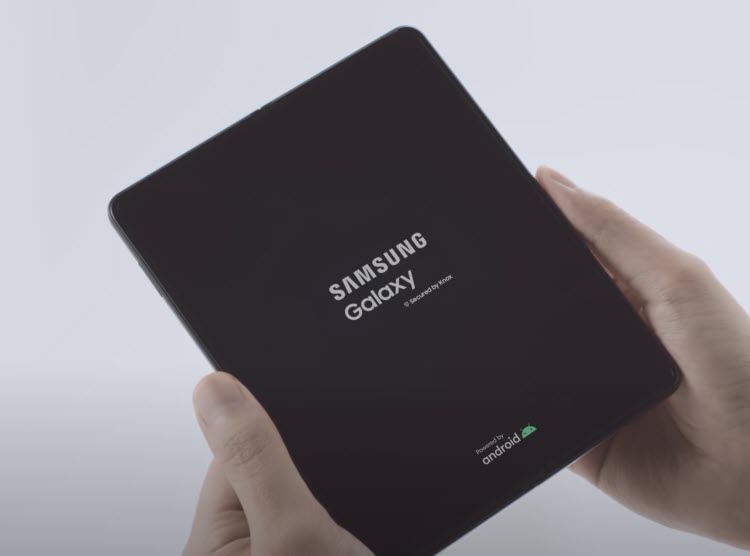 Safe Mode is a type of diagnostic mode where the phone will only run its pre installed apps.
Any third party app that you downloaded will be disabled. This makes it easier for you to check if a downloaded app is causing the black screen issue on your phone.
Safe Mode
Press and hold the Power button and Volume down button (right edge) until the 'Power off' prompt appears on the screen then release.
Touch and hold Power off until the 'Safe mode' prompt appears then release.
To confirm, tap Safe mode.
You will have to wait for up to 30 seconds for the process to complete. When your phone reboots you will see "Safe Mode" appear on the lower left side of the home screen.
Try to check if the black screen of dearth issue occurs when your Android phone is running in this mode. It's best to stay in this mode for a few hours.
In case the black screen of death issue does not occur in this mode then the problem is most likely caused by a downloaded app.
You should find out what third party app is causing this problem.
Screen protector making the display unresponsive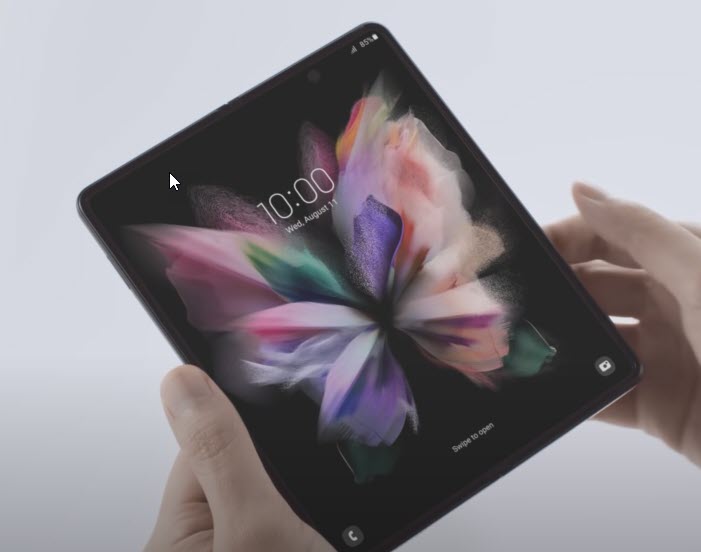 Do you have a screen protector installed on your phone display? There's a possibility that this is what's making the main foldable screen unresponsive and causing it not to wake up resulting in a black screen.
There are only a few screen protector models that work for this phone. Before buying one, it's best to check the reviews done by other people if it works on their phone.
Your phone however will come with a pre installed screen protector on its outer screen which is already quite good and does not need to be replaced.
Perform a factory reset
A factory reset is usually performed in case the black screen of death issue keeps on occurring and you have already performed all of the troubleshooting steps that we have recommended.
This procedure will erase your phone data and bring it back to its original condition just like when it was new.
Before proceeding with this procedure you should backup your phone data since any photos, files, contact lists, or notes just to name a few that you have saved in your phone will be deleted.
Factory reset
Turn off your Samsung Galaxy device.
Simultaneously press and hold the Volume up and side buttons until the device vibrates and the Android Recovery screen appears then release all buttons. Allow up to 30 seconds for the recovery screen to appear.
From the Android Recovery screen, select Wipe data/factory reset. You can use the volume buttons to cycle through the available options and the side key to select.
Select Factory data reset. Allow several seconds for the factory data reset to complete.
Select Reboot system now. Allow several minutes for the reboot process to complete.
Set up your Android phone.
After you have completed the phone set up it's best not to install any of your favorite apps yet. Try to check first if the problem still occurs.
Have the service center fix Samsung black screen issue
If after performing the factory reset you still keep on experiencing the black screen of death on your Galaxy Z Fold 3 phone then it's time to contact the nearest service center and have your phone repaired.
If your phone is still under warranty then you might get a new replacement or it will be repaired at no cost.