Welcome to another installment of our troubleshooting series where we help owners of the #Samsung #Galaxy #S7 fix the issues that they are experiencing with their device. Today we will tackle the Galaxy S7 MMS does not download issue & other related problems. What happens in this case is that whenever a notification for an MMS appears it can't be opened since it won't download. We will be addressing this problem as well as other messaging concerns that our readers have sent us.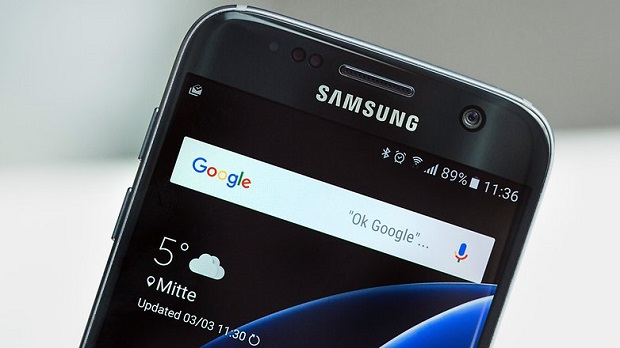 If you own a Samsung Galaxy S7 or any other Android device for that matter then feel free to contact us using this form. We will be more than happy to assist you with any concern that you may have with your device. This is a free service we are offering with no strings attached. We however ask that when you do contact us try to be as detailed as possible so that an accurate assessment can be made and the correct solution can be given.  
If you would like to browse the previous parts in this series then check out this link.  
You may also reach us at our Facebook and Google+ social media accounts.
S7 MMS Does Not Download
Problem: Upgraded from an S6 to an s7. A week in I start having mms issues. The phone gets super hot and starts malfunctioning. All MMS come through as downloads that wont download and all messages I try to send in a group just spin. I've been through all troubleshooting with verizon and samsung. Verizon sent me a BRAND NEW S7 and within an hour of it getting set up same issue.. 2 different s7 in 2 weeks same issue. I have to shut my phone off for 30 min to cool down then when I turn it on all is good, until my friends start a texting palooza again.
Related Problem: I am not able to download mms text messages unless I am at home connected to my WiFi or some other WiFi network.  The download just keeps spinning.  Is there a way to download mms text messages when I am on the road.  If I get a message from one person, no problem downloading.  But mms, just doesn't download! Thanks
Solution: To troubleshoot this problem let's start the phone as a fresh device. Backup your phone data then do a factory reset. Once the reset is complete don't install anything in your phone yet. You will first need to confirm the following listed below.
Make sure that you have an active mobile data subscription and that the mobile switch is turned on.

Check that your phone is getting a good mobile data signal, preferably 4G LTE.

Make sure that your phone has the correct APN settings.
Once you have confirmed the above then try using the phone browser to open any website. Don't use a Wi-Fi connection when doing this but instead use your mobile data connection. This is to double check that your mobile data is working.
If your mobile data works then you should be able to send and receive an MMS. Try sending yourself a picture message then check if you are able to receive it.
S7 Not Sending Or Receiving MMS
Problem: I just switched to Cricket Wireless from Verizon last weekend. The port went generally well. I have an issue with not being able to send or receive MMS messages on wifi or data. I have been to the store twice. I had to configure the phone manually on the APN. Once I configured the phone, I got the data to work, but the MMS still doesn't. I bought the phone from Verizon and brought it over to Cricket. The people at Cricket also reconfigured the phone, still no luck. Cricket claimed that they have seen this before. They say that it's on Verizon's end, they haven't let the port go through 100%. Verizon claims the port is al done.
Solution: If the phone settings are all correct and your account does not have an issue then what you can do right now is to backup your phone data then do a factory reset. Once the reset is complete try to check if you can now send and receive a MMS. If the issue still persists then you should try using a third party messaging app. There are various choices available at the Google Play Store, download one which you prefer using.
S7 Sending Additional Pictures In Message
Problem: I recently sent a picture from my gallery to my husband and he told me he got that picture and around 33 more of my pics where with it. How can I fix this problem? It also happens if I sent a picture on text.
Solution: Try to check if you can duplicate the issue again. This is just to verify if the problem is caused by accidentally sending more than one picture. There's also the possibility that you might have sent a burst image.
To troubleshoot this issue try clearing the cache and data of the messaging app then check if the issue still occurs. You should also try checking if the issue occurs in Safe Mode. If it doesn't then an app you downloaded could be causing the problem. Find out what app this is and uninstall it.
One last troubleshooting step to consider is a factory reset. Make sure to backup your phone data before doing this step.
S7 Not Receiving Text Messages
Problem: Hi I've had my Samsung s7 for a few months now and I've been experiencing issues with texting. Sometimes others don't receive my texts and I don't receive theirs and other times it duplicates and sends many texts. Do you know how to stop this please? Thanks
Solution: The sending and receiving of text messages is mostly network dependent.  If the message is marked as sent in your phone then it's going to be the network's job to make sure that it gets to the recipient.
Since you are having this issue here are some of the troubleshooting steps that you can do.
Make sure that you are in an area with good signal reception. If the signal is weak in your area then you might be getting delayed text messages or worse, the messages might not arrive at all.

Try restarting your phone. This will refresh the phone connection to the network.

Try clearing the cache and data of the messaging app.

Check if the issue occurs in Safe Mode. Id it doesn't then it could be caused by an app you downloaded. Find out what app this is and uninstall it.
Feel free to send us your questions, suggestions and problems you've encountered while using your Android phone. We support every Android device that is available in the market today. And don't worry, we won't charge you a single penny for your questions. Contact us using this form. We read every message we receive can't guarantee a quick response. If we were able to help you, please help us spread the word by sharing our posts with your friends.