The #Samsung #Galaxy #S6 is one of the flagship models of the South Korean giant that doesn't have a user removable battery. This means that if the phone owner wants to change batteries it has to be done at a service center. While this may seem like a disadvantage it's actually a good design move since it makes the device sleeker and more compact.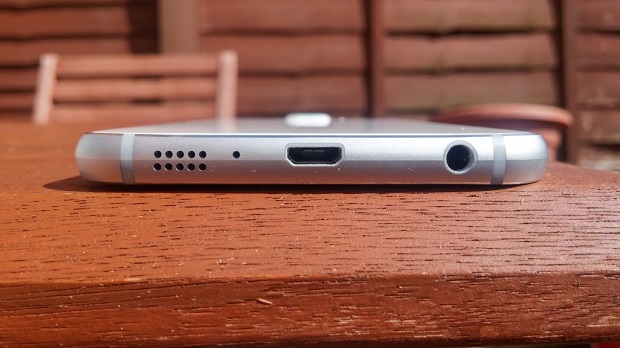 It has been more than a year since this phone was released and a lot of people are still quite happy using this model. There are however instances when certain issues can occur on this device. In this latest installment of our troubleshooting series we will address the Galaxy S6 won't charge when plugged in issue & other related problems.
If you own a Samsung Galaxy S6  or any other Android device for that matter then feel free to contact us using this form. We will be more than happy to assist you with any concern that you may have with your device. This is a free service we are offering with no strings attached. We however ask that when you do contact us try to be as detailed as possible so that an accurate assessment can be made and the correct solution can be given.  
If you would like to browse the previous parts in this series then check out this link.  
You may also reach us at our Facebook and Google+ social media accounts.
S6 Won't Charge When Plugged In
Problem: My phone won't charge, when the charger is plugged in it reacts and turns on but the battery is 0% so it turns straight off before it completely ran out of charge an app I have to protect my phone said I had no viruses or anything, I haven't backed up my phone so I'm very reluctant to completely reset it, which I can't do anyway as it has not got enough battery
Solution: Since you are unable to turn on the phone what you need to do right now is to make sure that the battery is being charged. Follow the troubleshooting steps listed below that should be done in cases such as this.
Clean the charging port of your phone using a can of compressed air or by blowing into it using a straw. Your aim is to take out any dirt or debris that could be present in this port and is causing this problem.

Charge your phone for at least 20 minutes using a different charging cord and wall charger. Make sure this cord and charger works by checking it using another device.

If the phone is still unresponsive try doing a simulated battery pull. Make sure the phone is not connected to its charger when doing this. Press and hold the power key and volume down key for at least 7 seconds. If all goes well the phone should restart.
If the above steps fail to fix the problem then you should have your phone checked at a service center.
S6 Not Turning On After Falling In Water
Problem: My Samsung fell in water in November 2015 and still hasn't turn on. I have tried blowdrying it, put it in rice for 3 days but the phone still won't switch on. It was more or less brand new, do you think you can help me out please? Thanks
Solution: Unfortunately in this case it appears that the water has damaged some internal component inside your phone. The best thing to do right now is to bring your phone to a service center and have it checked. This way, the specific component that has been damaged can be pinpointed.
S6 Not Fast Charging
Problem: I noticed my Samsung Galaxy S6 was no longer charging fast, I decided to change the cable but the problem persisted, I have tried to wipe cache and even did a factory reset still same problem. I later noticed that my phone was no longer recognized by my pc. It will show charging but will not come up as a media device like before. Now it takes like 6 hours for a full charge and isn't seen by my pc anymore
Solution: The first thing that you need to do in this case is to make sure that the charging port of your phone is free from dirt or debris as this could interfere with the charging process. Clean this port using a can of compressed air or by blowing into it using a straw. Once the port has been cleaned try to check if the issue still occurs. If it does then I recommend that you have the phone checked at a service center as the problem could be caused by  damaged charging port.
S6 Won't Turn On How To Access Files
Problem: Phone is not switching on at all, local repair shops have said the motherboard is fried well something along them lines, and i need to access important files from the phone, is there any way i could access them? Or repairing the phone?
Solution: The files in your phone can't be accessed unless you are able to turn it on. If the repair shop is able to do component level troubleshooting then they could simply replace the affected component to fix the issue. However, if the whole motherboard is to be replaced then you won't be able to access the stored data in your phone since the internal storage of your device is located on the motherboard.
S6 Not Working Unless Connected to Charger After Phone Got Wet
Problem: Samsung feel in water for 1 sec.  Had professionally cleaned.  Phone will only work on certain chargers.  Will turn on, but shut off after loading.  Will not work if not connected to charger.  Have done master reset and issue still remains.  All buttons work.  Had battery and charge port replaced, issue still remains.
Solution: It looks like the issue is with the daughterboard of your phone. This board houses the headphone jack, soft buttons, and the charging port. When charging issues occur on a device that can't be resolved by the basic troubleshooting steps then replacing the daughterboard is  highly recommended procedure.
S6 Won't Turn On
Problem: Screen is black with blue light, won't turn on. Works at Sprint store but not at home. Tried pressing all three buttons, received "Samsung" welcome screen but can't get past that screen. Phone eventually goes dark. First blue light remains on. Screen just stays black. Sprint store is able to charge the phone (using the same charger they did) and they get the phone to work, but now working at home. Please help. Thanks!
Solution: Try connecting the phone to its charger then turn it on. If the phone turns on with a charger connected then this might be a power related issue possibly caused by a weak battery. You might have to replace the battery to fix this issue.
If the issue still remains even when the phone is connected to its charger then try starting the phone in recovery mode. If you are able to access this mode then I suggest that you perform a factory reset. Take note that this will erase your phone data so make sure to have a backup copy ready.
S6 Shuts Off
Problem: Hi, My phone just shut off and i have no idea  why. It was 50% charged so it didn't die and this has never happened before. I tried some troubleshooting like holding the power key and the volume down button for 7 seconds but it didn't work.  Thanks in advance.
Solution: Try checking first if the issue is caused by a weak battery by connecting the phone to its charger for at least 20 minutes. Make sure that the charging icon appears. Try to turn on your phone. If it doesn't turn on then try to check if you are able to turn on the phone in recovery mode. If you can access this mode then I suggest you do a factory reset. This will erase your phone data.
If the above steps fail then you should have your phone checked at a service center.
Feel free to send us your questions, suggestions and problems you've encountered while using your Android phone. We support every Android device that is available in the market today. And don't worry, we won't charge you a single penny for your questions. Contact us using this form. We read every message we receive can't guarantee a quick response. If we were able to help you, please help us spread the word by sharing our posts with your friends.