Welcome to another installment of our troubleshooting series where we help our readers fix any issues that they have with their #Samsung #Galaxy #S6EdgePlus device. Today we will tackle the Galaxy S6 Edge Plus not wirelessly charging issue & other related problems. One of our readers sent us this issue about the phone charging port being damaged so the only option to charge the phone is wirelessly. This worked for some time but then it has now stopped working. We will tackle this issue as well as other similar issues sent to us by our readers.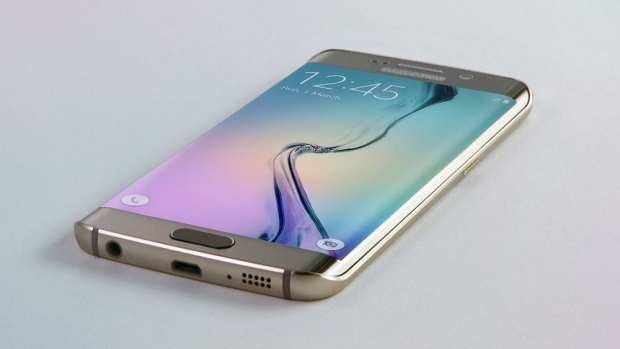 If you own a Samsung Galaxy S6 Edge Plus or any other Android device for that matter then feel free to contact us using this form. We will be more than happy to assist you with any concern that you may have with your device. This is a free service we are offering with no strings attached. We however ask that when you do contact us try to be as detailed as possible so that an accurate assessment can be made and the correct solution can be given.  
If you would like to browse the previous parts in this series then check out this link.  
You may also reach us at our Facebook and Google+ social media accounts.
S6 Edge Plus Not Wirelessly Charging
Problem: Hello, I recently have damaged my charger port in my phone so I had to go buy a wireless charger. The wireless charger has worked for me for about a month and now all of a sudden it wont charge my phone at all. I don't think it has anything to do with the wireless charger because when I put my phone on it the blue light still comes on, but my phone won't charge because it says "The connected charger is incompatible with this phone. To prevent damage to your phone, charging has been stopped. To continue charging, use the original charger and cable that were provided with this phone," but since my charger port is damaged the original charger won't charge my phone. How can I fix this problem? Thanks
Solution: If the wireless charging of your phone is not working then perform the following troubleshooting steps listed below to fix the problem.
Try using a different wall charger to power the charging pad.

Try using a different USB cord to connect the wall charger to the charging pad.

If you are using a case on your phone then try removing this case as this might be interfering with the charging process.

Try using a different charging pad.

Try wirelessly charging your phone while it is turned off. If it charges when the phone is off then this might be caused by a software glitch. You should try to perform a factory reset and see if this fixes the problem. Make sure to backup your phone data before doing the reset.
S6 Edge Plus Not Charging
Problem: When I plug in my charger to the phone, it simply doesn't charge. The is nothing with the cable or outlet because when I plug it into any other device such as my PlayStation 4 controller, it works fine. Even when I use the Samsung wireless charger, it (my phone) does not charge when it is on, only off. This is dysfunctional to as I use my as an alarm clock. There seems to be no physical damage to the phone.
Solution: Since you have already made sure that the charger is working and you have also verified that the wireless charging isn't working then the problem could either be caused by a faulty battery or power IC.
Before bringing the phone to a service center to have it checked you should perform the following troubleshooting steps listed below which might fix the problem.
Perform a simulated battery pull by pressing and holding both power and volume down buttons for at least 10 seconds. Normally your phone should restart after this.

Start the phone in recovery mode. If you are able to access this mode then proceed with a factory reset. Take note that the reset will erase your phone data.
S6 Edge Plus Not Charging Unless Charger Held At Certain Angle
Problem: My wife's Galaxy s6 Edge Plus won't charge unless the charger cable is held at an angle. It acts this way with all charging cables. She says it feels like the cable is a little loose when it's in the phone's charging port.
Solution: There are two possible reasons why this issue is happening. First, the problem could be caused by a defective charging cord. If this is the case then you should ty replacing this cord with a new one. The second possible factor that can cause this problem is an issue with the charging port assembly. Try cleaning this charging port using a can of compressed air. Make sure that any dirt or debris stuck in this port is removed. If this doesn't fix the problem then you should bring your phone to a service center and have it checked.
S6 Edge Plus Takes Too Long to Charge
Problem: I have Samsung S6 edge plus, from last day i am facing problem which charging , before it charges in 1 and half hours now its charges more than 6 hours, i tired from a lot original chargers but still it problems, please advice
Solution: What you need to do first in this case is to clean the charging port of your phone using a can of compressed air. Make sure that any dirt or debris present in this phone is removed. Next, try charging the phone using a different charging cord and wall charger. If the issue persists then backup your phone data then do a factory reset. Once the reset is complete immediately check if the issue still occurs. If it does then your phone might already have a faulty battery. I recommend that you bring your phone to a service center and have it checked.
S6 Edge Plus Crashes Then Goes To Bootloop
Problem: my s6 edge plus crashes and shuts down then goes into a boot loop when it restarts….. it sometimes goes into a loop at least five times before restarting. i love this phone a lot and i will greatly appreciate it if you offer me some kind of assistance.
Solution: What you should do in this case is to check if a software glitch is causing this problem by following the troubleshooting steps listed below.
Start the phone in Safe Mode. Does the issue still occur in this mode? If it doesn't then it could be caused by an app you downloaded. Find out what app this is and uninstall it.

Wipe the cache partition of your phone from the recovery mode.

Backup your phone data then do a factory reset.
S6 Edge Plus People Panel Stopped Working After Nougat Update
Problem: After the Nougat update my Galaxy s6 edge plus people panel stopped working. You can go to settings and add your people but when exit the panel looks like a newly added panel with the generic pictures and letters. When you go back to your panel settings the people you added are still there, it's just not showing on the people edge panel. Thanks for your time….
Solution: It's possible that this issue is caused by some form of old software data that has not been completely removed during the software update. This old data is now causing a conflict with the new software version resulting in this problem. What you should do right now is to backup your phone data then do a factory reset.
Feel free to send us your questions, suggestions and problems you've encountered while using your Android phone. We support every Android device that is available in the market today. And don't worry, we won't charge you a single penny for your questions. Contact us using this form. We read every message we receive can't guarantee a quick response. If we were able to help you, please help us spread the word by sharing our posts with your friends.