One of the fastest ways to transfer music, videos or any files from your Samsung Galaxy S6 Edge is to connect it to your PC or Mac where you can easily drag and drop files using a mouse. Android smartphones are built with features that can easily interface them to a computer system. In fact, majority of Android phones in the market can be plugged to any computer and they will be detected right away.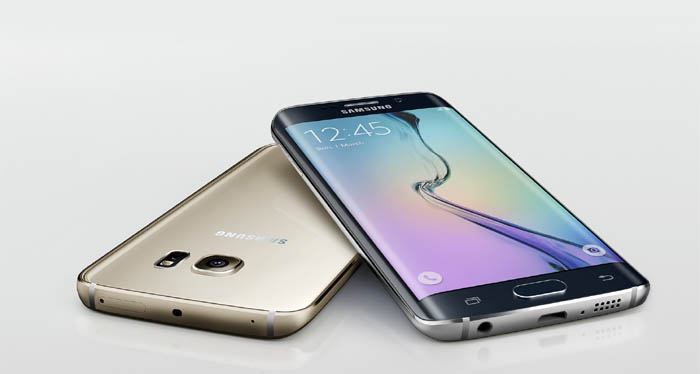 Your Galaxy S6 Edge, however, may require some drivers specific to its hardware and Samsung made sure those drivers can be downloaded from its website aside from developing its own suite known to many as Kies. So basically, if you have the correct drivers on your computer or installed Kies, your S6 Edge can easily be detected by your computer. For some users, however, that is not the case.
We actually received a lot of emails from our readers who've been seeking help because their devices can't be detected or recognized by their laptops or computers. This post will address some of those questions.
If you have different issues, just head to our Galaxy S6 Edge troubleshooting page and you'll find a lot of issues with their respective solutions. Try to find issues related to yours and follow the provided solution or troubleshooting procedures. They don't work for you, then feel free to email us at [email protected] and provide as much details as possible so we can accurately assess your problem and provide you with appropriate solutions or troubleshooting guides that work.
Computer can detect Galaxy S6 Edge but can't recognize
Problem: Hello droid guy team! I've been following all your posts since you published the first part of your Note 4 troubleshooting series. I had a couple of issues that you guys fixed so here I am with my first email to you as I have a problem that you haven't addressed before.
When I connect my Samsung Galaxy Note 4 to my Windows computer, the latter will acknowledge that the device is connected to one of its USB ports, however, it couldn't recognize what kind of device it is. Consequently, I couldn't copy the pictures and videos I took while we were in the beach.
All I wanted was to make a backup of my very important pictures on my computer but my phone can't be recognized. What should I do to fix this problem? — Christy
Related Question: Hello. I just have a quick question. Every time I connect my phone to my computer, it says that something is connected but I can't find my phone anywhere. I want to copy files the easy way by dragging them over to my phone but I can't do it because my computer can't find my phone. By the way, my computer is a laptop with Windows on it. It's actually new and I don't know what I missed why it's not detecting my phone. My old desktop can detect my phone just fine. What would I do?
Troubleshooting: Hi Christy! Obviously, this is a driver-related issue. I'm wondering if you've installed Samsung Kies on your computer but if not, I suggest you do because it comes packed with all necessary files and drivers so your device can be properly detected and recognized by your machine. If, however, you don't want to use Kies, then just download the drivers for Galaxy Note 4 from Samsung website. You'll be downloading an executable file; meaning, after the download, all you have to do is run the file and follow on-screen instructions. Your machine may need reboot to make it to work.
Mac computer cannot detect Galaxy S6 Edge
Problem: I bought a Galaxy S6 Edge last month and last week, my father gifted me a Mac. I have a lot of files and music I want to transfer over to my phone from my Mac but when I connected it, it's just not detected. The funny thing is that when I use my father's Mac, I can easily transfer files to and fro and his phone is the obsolete Galaxy S2. As you can see, I'm not really a tech person and I'm not even sure if you guys can understand what I'm talking about here. So please, explain to me like I'm a 5-year old what to do to get my new S6 Edge detected by my Mac. Thank you! — Melody
Related Question: I want to connect my Mac and my phone and I want them to communicate to each other so I can transfer files but they're not doing that. Do I have to install an app or something for them to work seamlessly? If so, what app? Thanks.
Troubleshooting: Hello Melody. The only way to make your Mac detect and recognize your new Galaxy S6 Edge is to install Samsung Kies. Download Kies 3 for Mac from here and install it on your computer. Once the program is installed, open it and then connect your Galaxy S6 Edge. So far, that's all you need to do to have your phone detected by your computer. If you have further questions, feel free to contact us anytime.
PC can't detect Galaxy S6 Edge even with Kies installed
Problem: Good morning. I am hoping you can respond to my email as I have a problem with my Galaxy S6 Edge. I just wanted to move some files from my computer but since it couldn't detect my phone, I called Samsung's tech support and the rep walk me through installing Kies. He said that's all I need to do to get my phone connected to my computer, which is not true because my device remains undetected.
I thought there was a problem with my cable so I connected my other device and it was detected right away and that confirmed that installing the Kies will interface my phone and my computer but not with my S6 Edge. I got my son to check my phone and he tried enabling everything in it but to no avail. I'm at a loss here now. I don't know what to do or who to call. Thank God I found your site. Please do respond to my email. Thanks. — Shane
Related Question: My sister said that I have to install Kies on my computer so I can connect my new S6 Edge phone. I did that but it's still not detecting the device is connected. Did I miss something? How can I fix this?
Troubleshooting: Hello Shane. The Samsung rep shouldn't have left you with your problem still unresolved. But things like that happen all the time. Well, since you contacted us, we will help you.
Based on your description, your computer can detect your other phone using the same cable. So, it's not a computer problem or a cable issue. With everything in place and still the phone remains undetected, there's only one thing I can think of that's causing this problem–the USB debugging mode is enabled. Go to Settings > General > Developer options > Debugging mode > toggle the slider from On to Off.
With debugging mode off, connect your phone to your computer again and it should detected by now.
Connect with us
We are always open to your problems, questions and suggestions, so feel free to send them at [email protected] We support every Android device available and we are serious in what we do. This is a free service we offer and we won't charge you a penny for it. But please note that we receive hundreds of emails every day and it's impossible for us to respond to every single one of them. But rest assured we read every message we receive. For those whom we've helped, please spread the word by sharing our posts to your friends or by simply liking our Facebook and Google+ page or follow us on Twitter.