Welcome to another installment of our focused troubleshooting series aimed at resolving the #Samsung Galaxy #S5 issues. In this latest post we will tackle the Galaxy S5 doesn't make a call issue & other related problems. As we all know the main function of a phone is to make a call and if a phone can't perform this then this becomes a big problem for the device owner.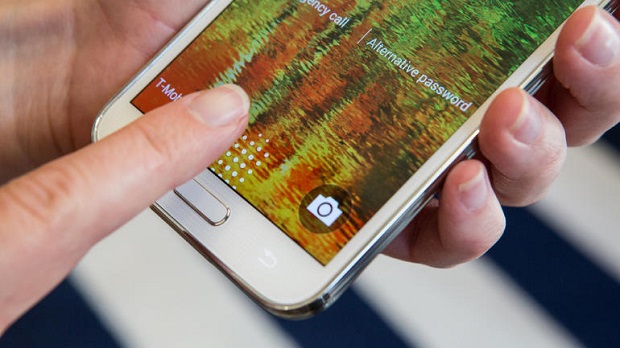 We have selected some of the call related problems that we have received from our readers recently and provided the best possible troubleshooting steps that needs to be done below.
If you own a Samsung Galaxy S5  or any other Android device for that matter then feel free to contact us using this form. We will be more than happy to assist you with any concern that you may have with your device. This is a free service we are offering with no strings attached. We however ask that when you do contact us try to be as detailed as possible so that an accurate assessment can be made and the correct solution can be given.  
If you would like to browse the previous parts in this series then check out this link.  
You may also reach us at our Facebook and Google+ social media accounts.
S5 Doesn't Make A Call
Problem: I had a notification to update my phone a couple days ago. It was a large update taking about 30 -40 minutes, it changed the oS completely. Now I have an issue making calls. I can make one call after turning the phone on and off, then everytime I try to make a call the screen changes to the call screen for a about a second, then it slides down off the screen doesn't make the call. I've tried actually dialing the numbers instead of using saved coats and it does the same thing, as soon as I hit send it slides away and doesn't make the call. I reset the phone make one call without a hitch, then it starts the problem again. Any ideas?
Solution: When you mentioned that you reset the phone was this a soft reset or a factory reset? Since this appears to be a major software update then a factory reset is highly recommended. What's happening here is that your phone may still have some data from the old software version stored in it. This data is then causing a conflict with the new software version resulting in this issue.
I suggest you backup your phone data first then do a factory reset. Once the factory reset is complete try to make a call.
S5 Can't Make Outgoing Calls
Problem: I cannot makes outgoing calls. When I try to call then after 5 seconds it's showing call ended. But I can sent sms, I can use Internet and I can get incoming calls also but I can't make outgoing calls from last night. When I changed phone then I can make calls so the problem with my phone I think so. Plz give me a solution
Solution: Sometimes a network related problem can cause this issue. Check if this occurs in just one particular area or if it occurs in other areas as well. You may need to contact your service provider and inquire regarding this matter.
If the network does not have any problem then try restarting your phone. When your phone restarts it resets its connection to the network and may resolve this problem.
Have you installed any apps in your phone prior to this problem occurring? If you did then the problem could be caused  by an app. To check if this is the case you should start your phone in Safe Mode. Once your phone is in this mode only the pre-installed apps are allowed to run while apps you downloaded are disabled. Try to make a call while your phone is in this mode. If you can make a call then the problem is most likely caused by an app. Find out what app this is and uninstall it.
If you are still having the same problem even in Safe Mode then I suggest you wipe the cache partition of your phone from recovery mode.
One final troubleshooting step that you can do is a factory reset. Just make sure to backup your phone data before doing this.
S5 Will Not Dial After Software Update
Problem: Ever since I updated the software I have to restart my phone before I make a call or it will not dial. It'll simply go to the screen intending to dial then end the call. Also, I cant use emoticons on contacts anymore?
Solution: It's very likely that your phone still has some data from the previous software version stored in it. This old data causes a conflict with the new software version resulting in this problem. I suggest you backup your phone data and do a factory reset to resolve this problem.
Feel free to send us your questions, suggestions and problems you've encountered while using your Android phone. We support every Android device that is available in the market today. And don't worry, we won't charge you a single penny for your questions. Contact us using this form. We read every message we receive can't guarantee a quick response. If we were able to help you, please help us spread the word by sharing our posts with your friends.