Welcome to another installment of our troubleshooting where we aim to help owners of the #Samsung #Galaxy #S5 fix the issues that they have with their device. In this latest installment of the series we will tackle the Galaxy S5 camera picture is blurry issue & other related problems. While this phone has an excellent 16MP rear shooter and a 2MP front shooter there are times when some issues can arise from using the camera. We have gathered several issues of this nature which we have received and have addressed them below.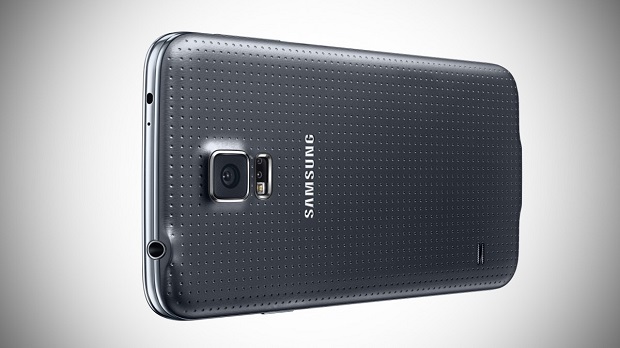 If you own a Samsung Galaxy S5  or any other Android device for that matter then feel free to contact us using this form. We will be more than happy to assist you with any concern that you may have with your device. This is a free service we are offering with no strings attached. We however ask that when you do contact us try to be as detailed as possible so that an accurate assessment can be made and the correct solution can be given.  
If you would like to browse the previous parts in this series then check out this link.  
You may also reach us at our Facebook and Google+ social media accounts.
S5 Camera Picture Is Blurry
Problem: Whenever I take pictures with the flash on, the picture turn to be blurry and red, whereas without the flash the pictures are clear. Can you please help on this?
Solution: Have you checked if this issue occurs on different lighting conditions? Try to check if this issue occurs on a well lit environment,outside on a sunny day, and in a dim environment. If the issue occurs in only in a certain environment condition then the problem could be due to a phoner setting. Try to switch the camera mode to auto then see if the problem still occurs. You should make sure that the camera does not move when taking a picture since this can contribute to the blurry issue. If the issue still occurs then follow the troubleshooting steps listed below. Move to the next step if the current step you performed fails to fix the problem.
Clean the camera outer lens using a microfiber cloth. Check if the issue still occurs

Clear the cache and data of the camera app. Follow this up by wiping the cache partition of the phone from the recovery mode. Check if the issue still occurs.

Try to check if the same condition occurs in Safe Mode. If it doesn't occur in this mode then an app you installed in your phone could be causing the problem. Find out what app this is and uninstal it.

Backup your phone data then do a factory reset.
S5 Camera Photo Gets Left On Screen
Problem: After I take a photo the image stays on the screen and I can't take another pic until I hit the back arrow. This has always been a problem, I compare my settings to my wife's S5 and they are the same. She doesn't have the problem. I just updated, I guess I'm running the latest android.
Can you please help
Solution: Try clearing the cache and data of the camera app then check if issue still occurs. If it does then you need to check if this is caused by an app you installed in your phone by starting the device in Safe Mode. In this mode only the pre-installed apps are allowed to run while apps you downloaded are disabled. Try taking a picture in this mode then see if the same issue occurs. If it doesn't then it could be caused by an app. Find out what app this is and uninstall it.
If the above steps fail to fix the problem then I suggest you backup your phone data then do a factory reset.
S5 Turn Off Camera Preview
Problem: I used to take a picture and then just take another one.  Then I found an option, that I turned on, to see the picture that I just took.  But now I want to go back to NOT showing the picture on the screen that I just took but I cannot find how to turn it off.  If you know how, please let me know.  Thank you
Solution: Open the camera app then tap on the gear for settings. Look for the setting that says "Review pics/ videos" then tap it to turn it off.
S5 Warning Camera Failed Error
Problem: I'm unable to use the camera. All I get is a black screen with Warning – Camera Failed message.  I would appreciate your help in solving this issue.  Thanks
Solution: Try to check if this problem is caused by the camera app by clearing the cache and data of the app. If the issue still occurs after this then proceed with backing up your phone data then do a factory reset. If the reset fails then this could already be a hardware related problem. I suggest you bring your phone to a service center and have it checked.
S5 Camera Takes Pictures Videos With Lines
Problem: My camera and video has lines running  across certain areas of the screen. Pictures are recorded with the lines and distorted pixels. Tried shutting down and restart. Nothing. Only 1 yr old
Solution: You should first check if the phone software is causing this problem by doing a factory reset. Take note that you have to backup your phone data before doing this. If after the reset the issue still occurs then this could already be caused by a faulty camera module. I suggest you have your phone checked at a service center if this is the case.
Feel free to send us your questions, suggestions and problems you've encountered while using your Android phone. We support every Android device that is available in the market today. And don't worry, we won't charge you a single penny for your questions. Contact us using this form. We read every message we receive can't guarantee a quick response. If we were able to help you, please help us spread the word by sharing our posts with your friends.