Welcome to another part of our troubleshooting series where we help our readers fix the #Samsung Galaxy #S5 issues that they are experiencing. In this latest installment of the series we will tackle the Galaxy S5 camera not saving pictures issue & other related problems. What happens in this case is that when a person takes a photo it appears that it is being saved in the device but it isn't and can't be found in the gallery. We will also be addressing other camera related issues surrounding this device.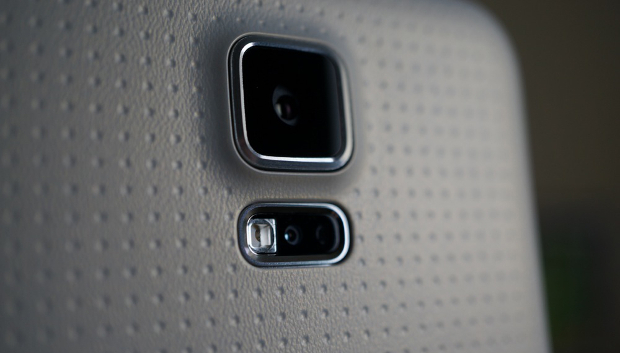 If you own a Samsung Galaxy S5  or any other Android device for that matter then feel free to contact us using this form. We will be more than happy to assist you with any concern that you may have with your device. This is a free service we are offering with no strings attached. We however ask that when you do contact us try to be as detailed as possible so that an accurate assessment can be made and the correct solution can be given.  
If you would like to browse the previous parts in this series then check out this link.  
You may also reach us at our Facebook and Google+ social media accounts.
S5 Camera Not Saving Pictures
Problem: My camera was working normally. After taking several pictures one night suddenly, new pictures I was taking were not being saved. They would initially show up in the thumbnail at the bottom of the camera screen, but do save to Gallery. I also get a notice on the screen that says, "Cannot locate this item". I don't know if it is not saving them, or it is suddenly saving them to some other location. I did not do anything to the phone that I am aware of. This happened in the middle of taking several pictures.
Solution: It's possible that this issue could just be caused by some form of corrupt data. Try clearing the cache and data of the camera and gallery apps. Try checking if the problem still occurs. If it does then proceed with wiping the cache partition of your phone from the recovery mode.
Another possible factor that could cause this problem is the microSD card. If your phone has one installed and it is set as the default save location of the camera then try taking this card out first. Take a picture then check if the problem still occurs. If it doesn't then the card could be corrupt. I suggest you replace this with a new one.
If the above troubleshooting steps fail then I suggest you backup your phone data then do a factory reset.
Problem: The phone with issues is a samsung galaxy s5 active. When I open my camera is pulls up a black screen. All of the camera options are available. However, when clicked nothing happens. I have restarted the phone in safe mode. It does not resolve the issue. I have closed the application using the settings>applications>camera>force stop> clear cache clear data. I have also removed the battery and waited for about 2 minutes. Software according to the device is completely up to date. Time and date on device is also correct. I didn't find any other steps on your site to try. I have not recently installed any new apps on the device. Would you please provide me some advise on how to get this resolved?
Solution: One troubleshooting step that you should do is a factory reset. Take note that this will delete your phone data so make sure to make a backup copy first before proceeding. After the reset do not install anything on the phone. Check the camera first if it works normally. If you have a microSD card installed try taking it out while checking the camera.
If the problem still occurs then this could already be a hardware related issue. I suggest you have your phone checked at an authorized service center if this is the case.
S5 Not Copying All Photos To microSD Card
Problem: My Galaxy s5 wont copy all pictures to sd card. I go into storage, select pictures, copy all and try moving them to the sd card, There are probably 8,000 or so. It only copies about 1200 and stops. How can I get all my photos to my sd card?
Solution: Try connecting your phone using a USB cord to your computer then use it to copy and move the photos from the internal storage to the microSD card.
S5 Video Cannot Be Played
Problem: I was not having any trouble viewing videos that I had taken with the camera.  I moved photos and videos to the Samsung sd card and when I tried to view videos it says video cannot be played.  I even changed camera setting back to store on device and took another video and it would not play.  Any help, please
Solution: Try taking out the microSD card then record another video. If it doesn't play then the problem could be caused by some form of corrupt data. Proceed with clearing the cache and data of the camera app. It's also best if you follow this up by wiping the cache partition of your phone from the recovery mode.
If the above troubleshooting steps fail I suggest you backup your phone data then do a factory reset.
S5 Can't Store Photos
Problem: When I got it I use the camera a lot for school and could store hundreds of photos. I now can only store 3. I bought an SD card to put the photos on, but it keeps telling me I have no storage space. There is barely anything left on the phone and nothing will go on the SD card. I was wondering if I'm doing something wrong, but I had a lot more apps and photos and by the day the storage seems to be declining
Solution: You need to set your camera to save the photos and videos to the microSD card instead of the internal storage of your phone.
Open the camera app

Tap the gear icon on the lower left then tap on Camera Settings Menu.

Tap storage location

Select memory card
Feel free to send us your questions, suggestions and problems you've encountered while using your Android phone. We support every Android device that is available in the market today. And don't worry, we won't charge you a single penny for your questions. Contact us using this form. We read every message we receive can't guarantee a quick response. If we were able to help you, please help us spread the word by sharing our posts with your friends.