In this post, we will show you what to do if your Samsung Galaxy S21 keeps rebooting after the recent update. There are a couple of things you need to do to determine if the problem is with the hardware or it's just a minor software issue. Continue reading to learn more. 
When a smartphone starts to keep restarting by itself, then there are two possibilities that you have to rule out. It's either due to a hardware issue affecting the battery and the circuitry, or it can be just due to a minor firmware-related problem.
If it's the latter, then you need a technician to check your phone but if it's only with the software, you should be able to fix it on your own. With that being said, here are the things you need to do:
First solution: Charge the phone and observe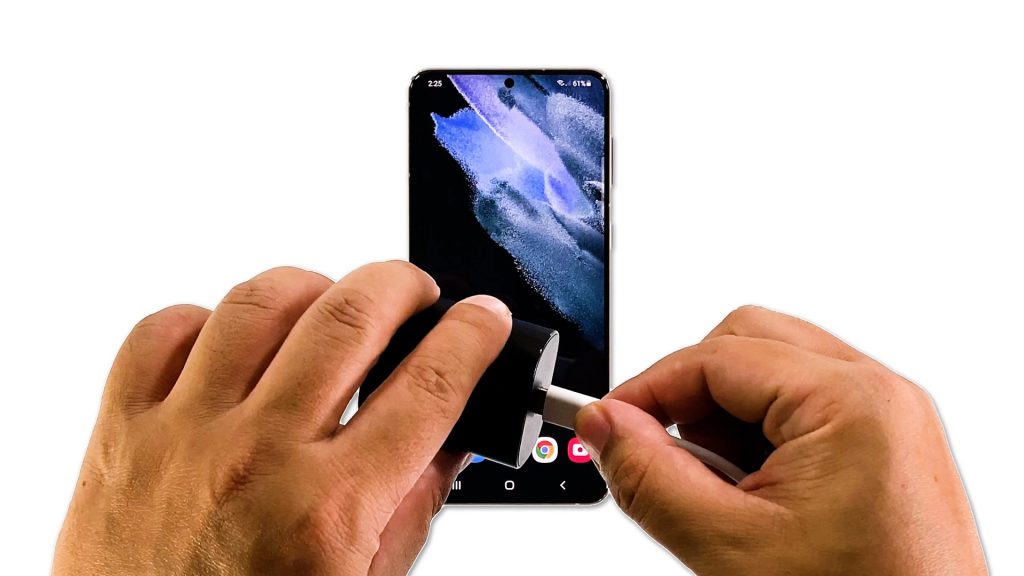 The first thing you need to do is to rule out the possibility that your phone has a defective battery. If it's an issue with the battery, then your Galaxy S21 should not reboot by itself when it's connected to the charger as it's getting power from the adapter and not the battery.
So plug the charger to a working outlet.
Connect your phone to it using the original charging cable.
Let your phone charge but observe it closely to know if it still reboots.
If the problem is fixed, then it's possible that the battery is the problem. However, we suggest that you continue troubleshooting your device.
Second solution: Run your device in Safe mode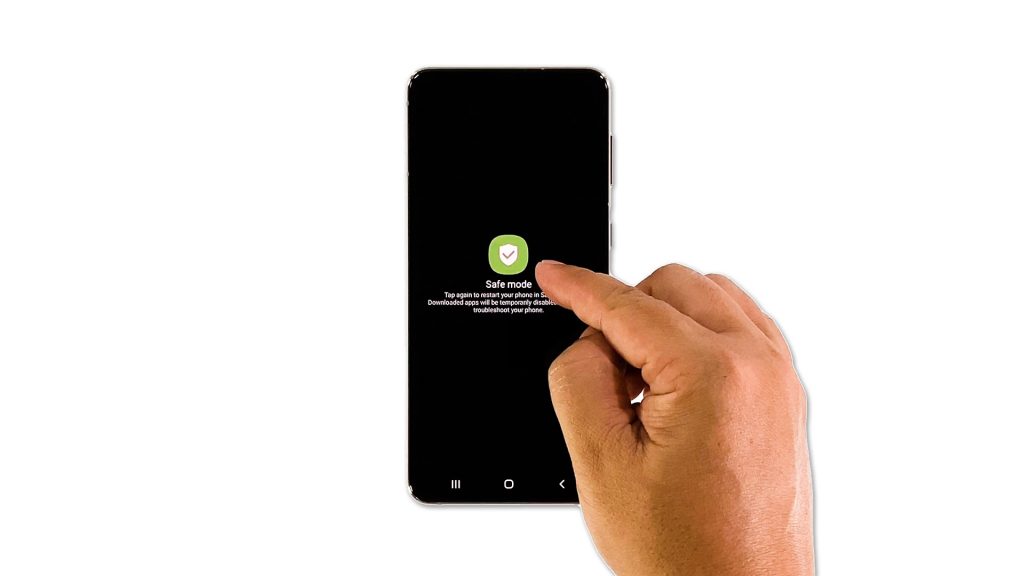 Assuming that your Galaxy S21 continues to reboot by itself even if it's charging, then it's possible that some third-party applications are causing the problem. They might be crashing every now and then and they affected your phone's performance. To rule this out, run your device in safe mode to temporarily disable all third-party apps and services. Here's how:
Press and hold the Volume Down button and the Power key for a couple of seconds or until the Power menu shows.
Tap and hold the Power off option until it turns into Safe mode.
Tap Safe mode to restart your phone.
While your Galaxy S21 is in safe mode, try to see if the problem still occurs. If so, then you have to find out which of the apps you installed is causing the problem, and then reinstall the app. However, if your phone still reboots even in this mode, then move on to the next solution.
Third solution: Factory reset your phone
After doing the first two solutions and your phone still continues to reboot by itself, then it's time to rule out the possibility that the problem is caused by a firmware problem. Any software issue can be fixed by a reset, however, make sure to create a backup of your important files and data as they will be deleted.
After the backup, follow these steps to reset your Galaxy S21:
Open the Settings app.
Scroll down and tap General management.
Tap Reset to view all reset options.
Tap Factory data reset.
Scroll down and tap Reset.
If prompted, enter your security lock.
Tap Delete all.
Enter your password and tap Done to proceed with the reset.
After the reset, set up your phone as a new device.
If the random reboots continue even after the reset, then your last resort is to have your phone checked. It's possible that the problem is caused by a hardware issue.
And that's what you need to do if your Galaxy S21 keeps rebooting on its own. We hope that this troubleshooting guide can help you one way or the other.
Please support us by subscribing to our YouTube channel. Thanks for reading!
RELEVANT POSTS: