Hey guys, today, let's unbox the new Samsung Galaxy Note20. 
What I have here are the Samsung brochure, the Note 20 box and the free Buds+. Let's set aside the accessories first and go straight to unboxing the main unit.
The moment you remove the lid of the box, you can immediately have eyes on the Galaxy Note 20.
But together with the lid is a rectangular box that contains the warranty card and the quick start guide. Attached on its side is the SIM card ejector.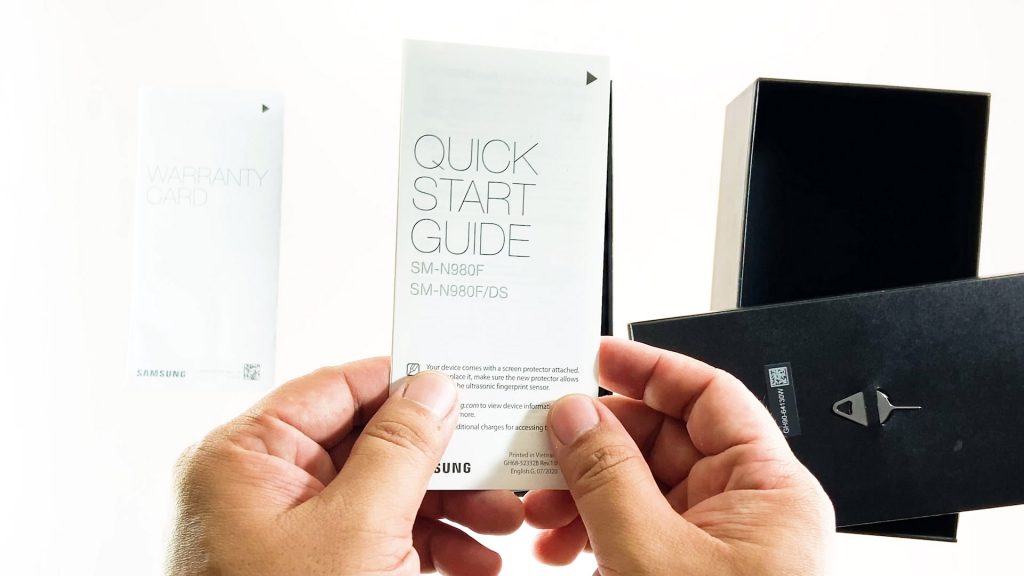 What I got here is the Mystic Green Galaxy Note 20. But let's put it aside for now, and see what's underneath it. This is the Note 20's power adapter. It's a fast charger, which is similar to the charger of the Galaxy S20. The same design and power output.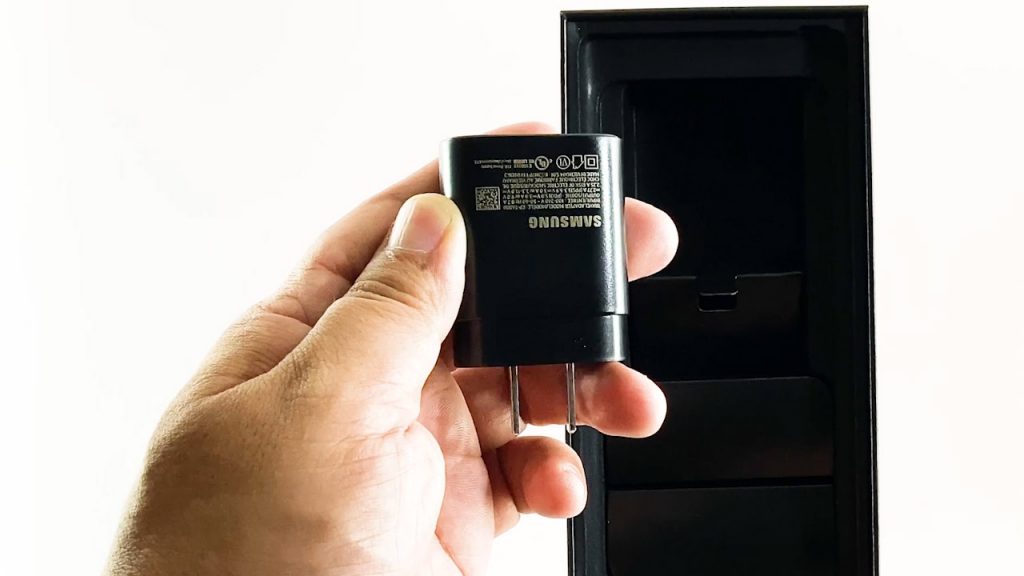 Next is the wired headset tuned by AKG. If you got the Buds+ as the freebie, you'll surely never be able to use this.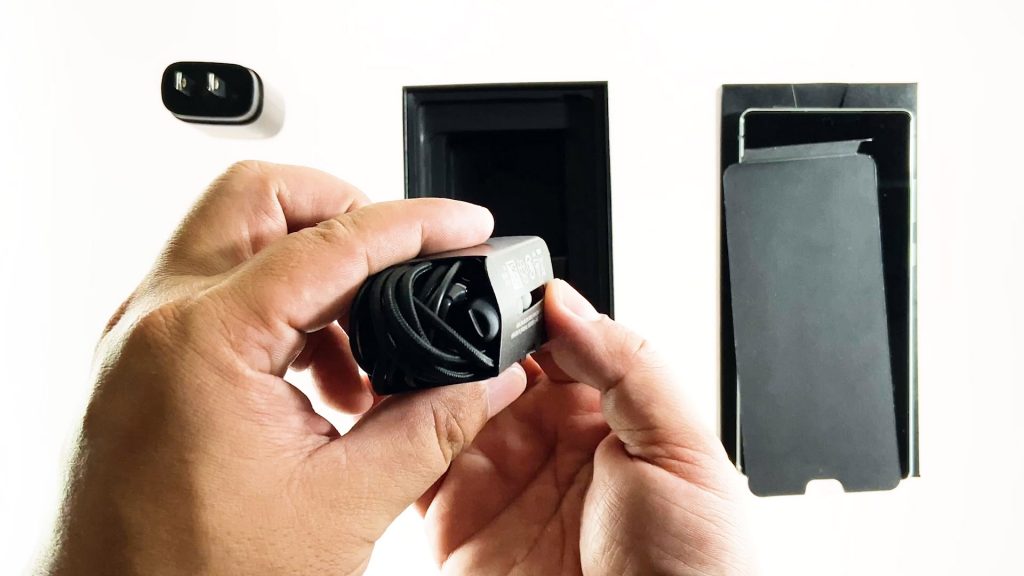 This ones the data and charging cable. It's USB-C on both ends.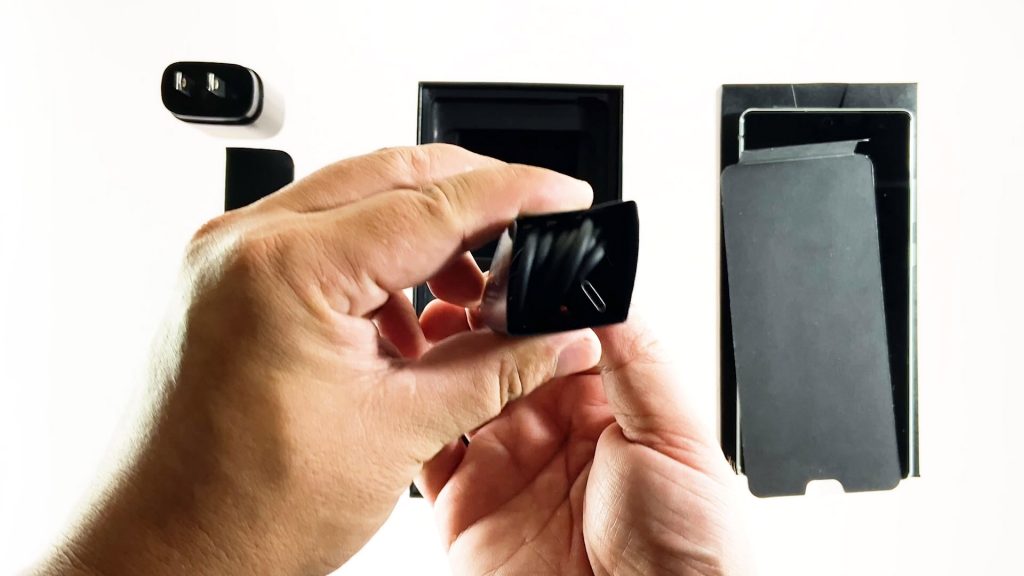 Those are all the accessories that you can find together with the main unit. Now, let's try to boot the Note 20 for the first time.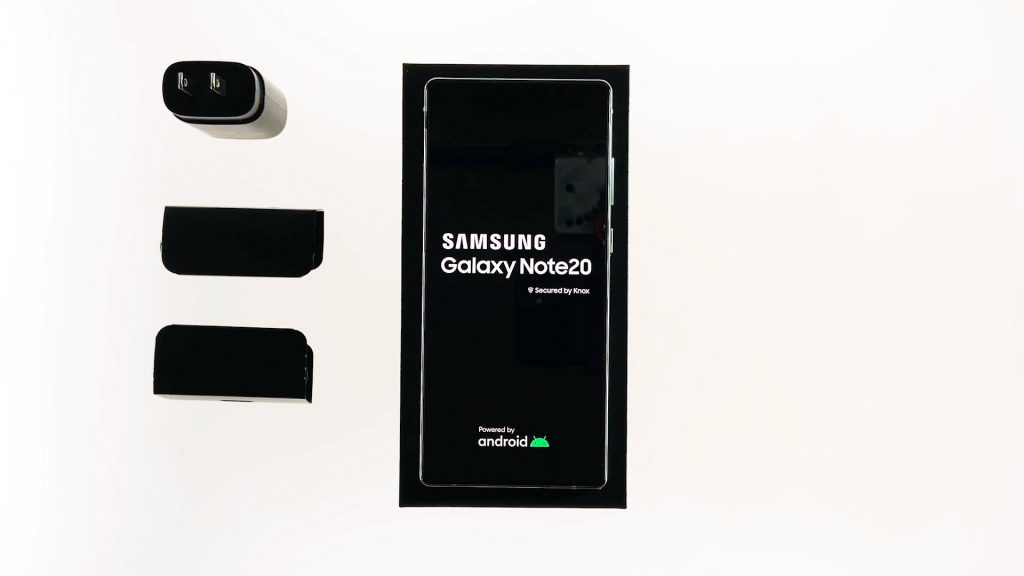 Note 20's S Pen can be found on the left side. To detach it, you just have to push it gently and it will pop right out. You can then pull it out and use it.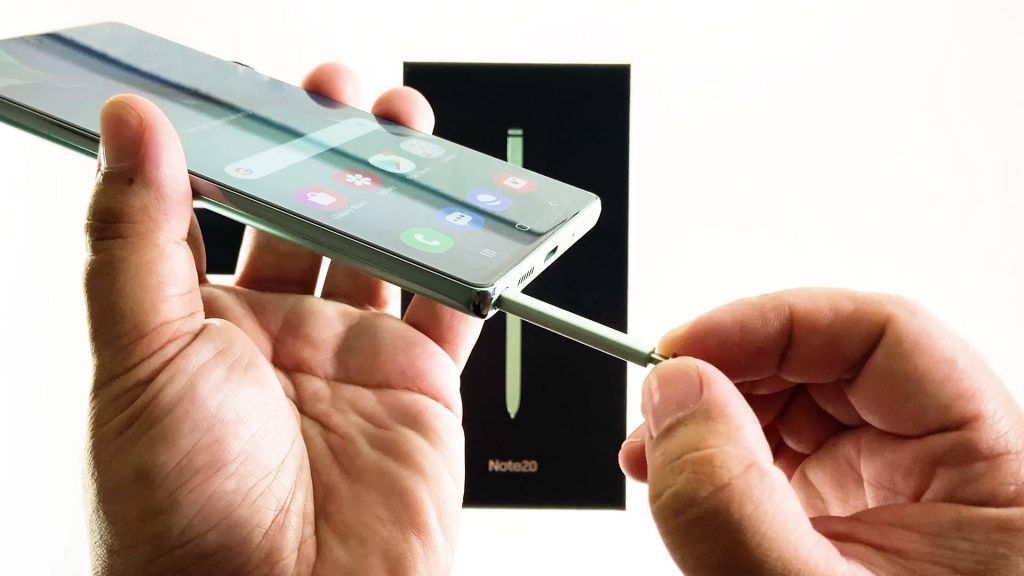 Now that we've unboxed the Note 20, it's time to unbox the Buds+.
What you have in the box is the charging cable and a set of replacement wing tips. Then you have the charging case, and inside it are the buds.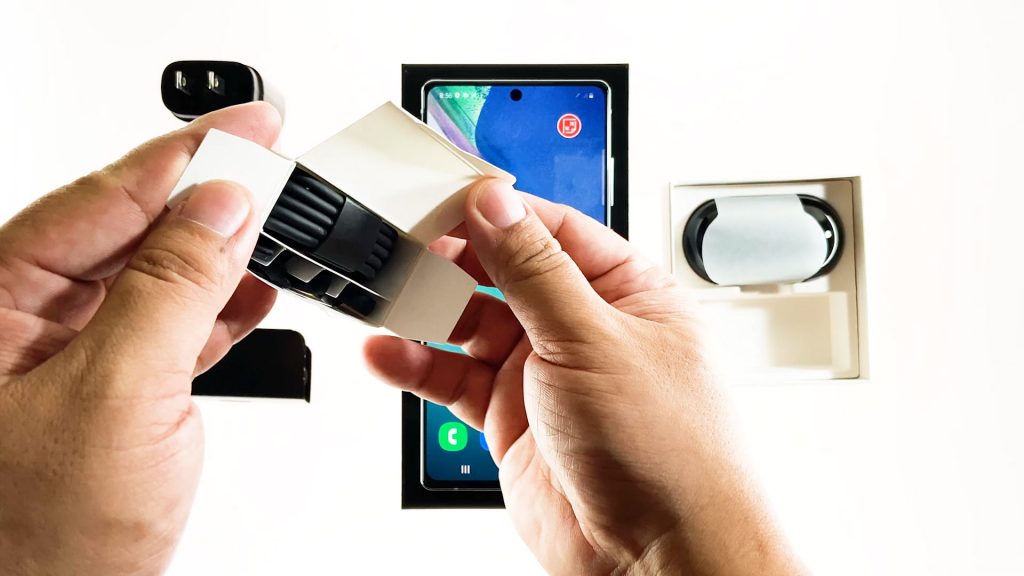 You have the right earbud and the left earbud. These things connect to your phone via Bluetooth. The case serves as their enclosure as well as their charging pad.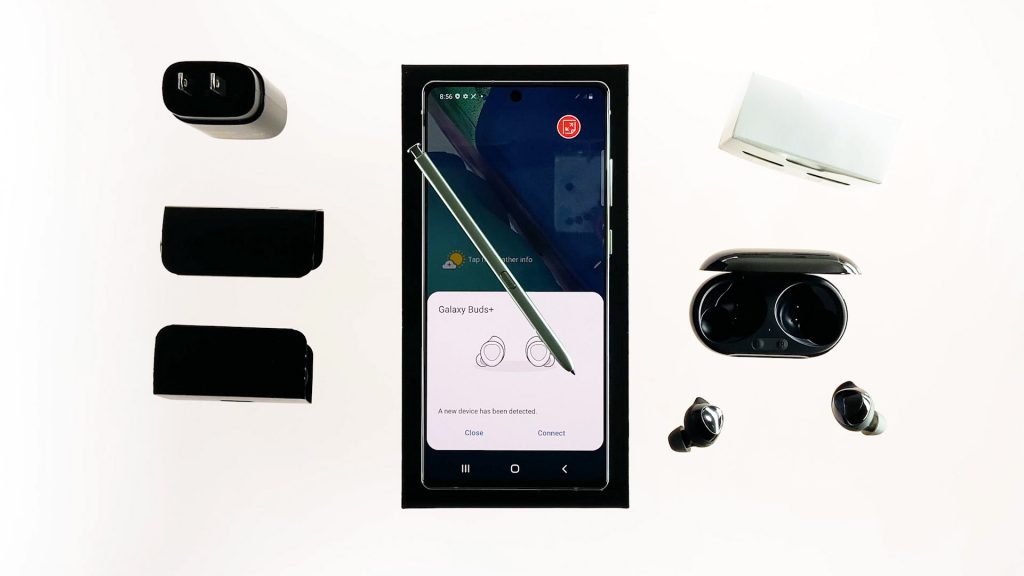 As you know, this model is an old one, which was released together with the S20. The new model is the Buds Live, but since it's a freebie, we really can't complain.
And there you have it! Those are the things you can find inside the box together with your Samsung Galaxy Note20. The freebie actually depends on each region. 
Please subscribe to our channel as we'll publish more Note 20 tips, tricks and troubleshooting guides. Thanks for watching!
ALSO READ: