Welcome to another installment of our troubleshooting series where we aim to help our readers who own the #Samsung #Galaxy #Note5 fix the issues that they have with their device. For today's topic we will deal with the Galaxy Note 5 low media volume issue & other related problems. Some of our readers have been experiencing this kind of problem especially after updating the phone software. We will take a look at this and offer some helpful tips on dealing with this issue. We will also tackle other sound related problems of the device.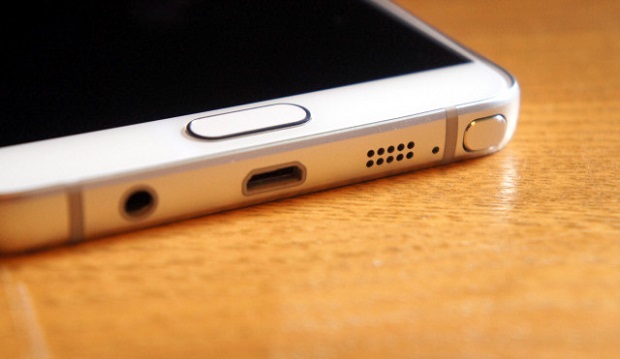 If you own a Samsung Galaxy Note 5  or any other Android device for that matter then feel free to contact us using this form. We will be more than happy to assist you with any concern that you may have with your device. This is a free service we are offering with no strings attached. We however ask that when you do contact us try to be as detailed as possible so that an accurate assessment can be made and the correct solution can be given.  
If you would like to browse the previous parts in this series then check out this link.  
You may also reach us at our Facebook and Google+ social media accounts.
Note 5 Low Media Volume
Problem: Lower media volume than i had before marshmallow update. Double and triple checked all volumes, rebooted. Looked elsewhere online for solutions but figured you being the best could maybe save me from the homicide of this phone…..thank you in advance for your time and consideration in this matter.
Related Problem: I done the upgrade today and lost some of my volume.. Its not as loud as it was before the upgrade.. I can barely hear my game now.. I've restarted, powered off and reinstalled my game, and still low volume.. Hope you can help with this issue.. Thank you..
Solution:  Several other people are also experiencing this same issue after updating their device. Unfortunately, there is no one troubleshooting step that works in this case since those who have resolved the problem did it using different methods. Before doing any troubleshooting I recommend that you backup your phone data first. Follow the troubleshooting steps listed below to fix this issue. Move to the next step should the problem still persist.
Make sure that all of your volume settings are set to maximum.

Start the phone in Safe Mode. Check if the issue occurs in this mode. If it doesn't then it is most likely caused by an app. Find out what app this is and uninstall it.

Wipe the cache partition of your phone from the recovery mode. This deletes any temporary data in the device which could be causing the issue.

Do a factory reset. Take note that you must have backed up your phone data before doing this step.

Downgrade your software back to Lollipop then do the Marshmallow update again.
Note 5 Buzzes Every 10 Seconds
Problem: The  phone buzzes  every 10 sec or so.  When I'm on the phone after a few minutes the sound breaks .  It doesn't stops but it sound like there's interference,  also in video the sound breaks and it's impossible to understand what the other person is talking or if music is playing same thing.
Solution: Since this issue also occurs when trying to make a call have you tried checking if it also occurs in other locations? The location where you are at right now may have some radio interference which is causing this problem.
If the issue persists then try the following troubleshooting steps listed below. Move to the next step is the issue still occurs.
Wipe the cache partition of your phone. Restart your phone then check if the issue still occurs.

Check if the problem occurs in Safe Mode. If it doesn't then it could be caused by an app you downloaded. Find out what app this is and uninstall it.

Backup your phone data and do a factory reset.
If the above steps fail then I suggest you have your phone checked at a service center as this could already be a hardware related problem.
Note 4 Unable To Change The Ringtone
Problem: I am unable to change the ringtone.  I navigate to the ringtones and select one but it doesn't register and I still have the current one.
Solution: To resolve this issue make sure that you are changing the ringtone properly first.
Go to Settings app on your Note 5 and swipe to the Device pane.

Tap on Sounds and Notifications then Ringtones and Sounds.

Tap on Ringtone.

You will see a list of ringtones that come pre-installed on your phone. Tap on any of them to preview the ringtone.

Once you've found a song or audio clip you want to use as your ringtone, tap Done at the top right.
If the issue still occurs even after performing the steps listed above then there may be a glitch in the phone software. Try restarting your phone then check if the problem still occurs. If it does then backup your phone data and do a factory reset.
Note 5 Goes To Vibrate Mode After Call Ends
Problem: After upgrading to Marshmallow, my phone goes from sound to vibrate after ending a call and will also go silent just randomly.  Is there a setting that I can Check or is this a new issue with marshmallow.   This didn't happen before the upgrade.
Solution: Make sure that you are not clicking on the volume down button whenever the call ends since this will place the device in vibrate or silent mode. If you are not touching any of the buttons then try restarting the phone then check if the issue still occurs. If it does then proceed with backing up your phone data then do a factory reset.
Feel free to send us your questions, suggestions and problems you've encountered while using your Android phone. We support every Android device that is available in the market today. And don't worry, we won't charge you a single penny for your questions. Contact us using this form. We read every message we receive can't guarantee a quick response. If we were able to help you, please help us spread the word by sharing our posts with your friends.