#Samsung regularly releases software updates to its mobile devices such as smartphones and tablets to make these devices perform better. The #Galaxy #S6 for example which was first running on Android Lollipop two years ago has now been updated to Android Nougat. Updating the phone is generally a good idea since the new software is more secure and offers additional features not found in the old version. There are however instances when certain problems can occur when doing the update process which we will be addressing today. In this latest installment of our troubleshooting series we will tackle the Galaxy S6 unable to upgrade to Nougat issue & other related problems.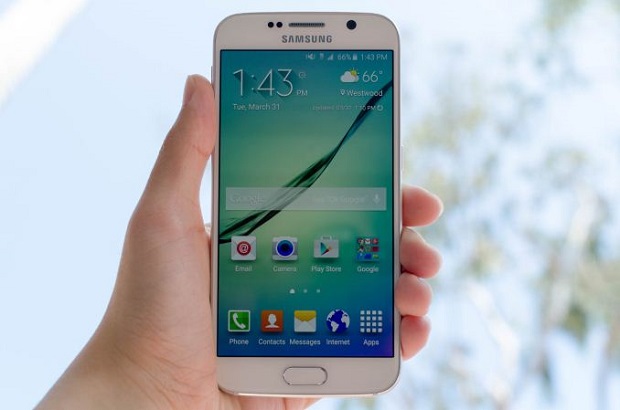 If you own a Samsung Galaxy S6 or any other Android device for that matter then feel free to contact us using this form. We will be more than happy to assist you with any concern that you may have with your device. This is a free service we are offering with no strings attached. We however ask that when you do contact us try to be as detailed as possible so that an accurate assessment can be made and the correct solution can be given.  
If you would like to browse the previous parts in this series then check out this link.  
You may also reach us at our Facebook and Google+ social media accounts.
S6 Unable to Upgrade To Nougat
Problem: Unable to upgrade from lollipop to nougat… I get an error message: The operating system on your device has been modified in an unauthorised way. Try downloading software updates using Smart Switch on your PC or visit a customer service centre…
Solution: In this particular case the system is detecting that the phone software has been modified. The device could be rooted or it could be running on a custom software. The Knox counter of the phone might also be tripped making it impossible to get the official software update.
Just as the error message states the first thing that you should do in this case is to check if the update is successful if you use Smart Switch. It's best if you do a factory reset on your phone before performing the update. Make sure to backup your phone data before doing the update.
If the phone can't be updated using Smart Switch then you should consider manually flashing the updated stock firmware file to your phone. You can get the Nougat update from this link https://www.sammobile.com/firmwares/galaxy-s6/SM-G920F/ . You will also get the instructions on how to flash your phone from that website.
S6 Error Message Pops Up After Software Update
Problem: Can someone help me? I installed a software update on my phone which has now finished. A message is now coming up saying error! We need your feedback to help us fix the problem as soon as possible. At the bottom it's prompting me to touch tell us, however, when I do this nothing is happening and when I hit cancel it's prompting me to touch reset. I done this due to not being able to use my phone and again nothing is happening! its bring up a thing called 91 locker and prompting me to install which I have tried to do but again nothing! it takes me back to the apps but when I touch on any of them the first message is coming up again. Can someone please help as I am lost without my phone sad I know! I have a Samsung s6
Solution: This issue is most likely caused by one of the apps you installed in your phone. Have you sideloaded any app into your device ( installing apps not coming from the Google Store)? If you have then the app might be infected with some form of adware or malware. The fact that after the software update a pop-up is prompting you to install an app shows that the phone indeed has some adware in it.
What you can do in this case is to start the phone in Safe Mode then check if the issue still occurs in this mode. If it doesn't then it is most likely caused by an app you downloaded. Find out what app this is and uninstall it.
If the problem still occurs even in Safe Mode then try to backup your phone data in this mode first. Once this is done start the phone in recovery mode then do a factory reset.
S6 GPS Not Working
Problem: Hi, currently my gps is not working. I have the 6.0.1 version on my Samsung s6 and it is completely new. It doesn't connect at all and I tried to put the sim card out and turning it off and on again and such stuff. On gps essentials on satellites I can SEE the satellites but it says 0 visible 0 fix. I don't know what to do and this would be the second phone that I have to send back in 2 weeks so I hope you could help me out. It doesn't help to calibrate and all cause I'm simply not connected. I hope you can help me.
Solution: Here's what you need to do for this particular case. You should backup your phone data first then do a factory reset. Once the reset is complete do not install any apps in your phone yet. Make sure you have a good network signal and turn on your mobile data. It's best if you go outdoors when checking for the GPS signal. Make sure to turn on the location services of your phone when checking for a GPS signal.
From the Home screen, touch Apps

Touch Settings

Touch Privacy and safety

Touch Location

Touch the slider  to turn Location on
If the issue still persists then you need to bring the phone to a service center and have it checked.
S6 Battery Percentage Notification Appears On Screen
Problem: Hi until recently i have keep getting a box appearing on the screen telling me the battery percentage and dimming the screen light but to get rid of this box there is a dismiss icon but i find if i don't press the dismiss asap the dismiss button will disappear and the box won't go away therefore i cannot access anything.
Solution: It looks like this problem is caused by one of the apps that you have installed in your phone. To check if this is the case you should start the phone in Safe Mode. Does the issue occur in this mode? If it doesn't then it could be caused by an app you downloaded. Find out what app this is and uninstall it.
In case the issue still occurs even in Safe Mode then I recommend that you backup your phone data then do a factory reset.
S6 IMS Service Has Stopped Error After Nougat Update
Problem: Continually get a pop up "IMS Service has stopped " This started after an update to Android version 7.0
Solution: Some phone owners who have updated their phone software to Nougat have experienced this same problem. The IMS Service is basically an IP Multimedia Subsystem which handles the routing of calls over an IP based system, such as when making Wi-Fi calls. To fix this problem you should first try to turn on the VoLTE setting of your phone.
Tap Phone > Keypad tab.

Tap More options > Settings.

Tap Call > Voice over LTE settings.

Tap Use VoLTE when available
In case the problem still occurs then I suggest that you backup your phone data the do a factory reset.
S6 Cannot Log In To Marvel Contest of Champions
Problem: I cannot log into my Game Marvel Contest of Champions. The game was working perfectly fine. Now when I log into the game it stays stuck on the loading screen or completely boots me out and back to my home screen. Every other game on my phone works.
Solution: You have to make sure first that your phone is connected to a stable and strong Wi-Fi network. This way you can eliminate any connection related issues that can cause this problem.
If the connection is not causing this issue then I suggest you do the following steps listed below.
Clear the cache and data of the game from the application manager.

Uninstall the game then reinstall a fresh version from the Google Play Store.
S6 Camera No Settings After Factory Reset
Problem: Hi, I have a Samsung S6, had to do a master reset recently as it locked itself over night and wouldn't recognise my pin or fingerprint!  Since then the camera has no options other than auto and panoramic?  I can't get anything else, no grid lines, voice options, burst shots, nothing.  I've cleared the cache etc and nothing changes.   Do I have to do another master reset?
Solution: you need to make sure that you are not using the Easy Mode on your device. To switch this off go to phone Settings then choose Standard Mode.
Feel free to send us your questions, suggestions and problems you've encountered while using your Android phone. We support every Android device that is available in the market today. And don't worry, we won't charge you a single penny for your questions. Contact us using this form. We read every message we receive can't guarantee a quick response. If we were able to help you, please help us spread the word by sharing our posts with your friends.