One of the reasons a lot of people are attracted to the #Samsung #Galaxy #Note4 is because of its screen. This device uses a beautiful 5.7 inch Super AMOLED display that has a resolution of 1440 x 2560 pixels. Ideally, this phone is best used for watching YouTube videos, browsing the web, or playing any of your favorite games. While the display of this phone is quite exceptional there are instances when certain issues can occur. In this latest installment of our troubleshooting series we will tackle the Galaxy Note 4 screen is black won't display anything issue & other related problems.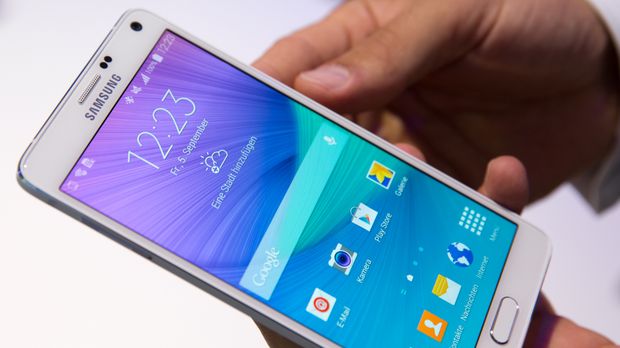 If you own a Samsung Galaxy Note 4  or any other Android device for that matter then feel free to contact us using this form. We will be more than happy to assist you with any concern that you may have with your device. This is a free service we are offering with no strings attached. We however ask that when you do contact us try to be as detailed as possible so that an accurate assessment can be made and the correct solution can be given.  
If you would like to browse the previous parts in this series then check out this link.  
You may also reach us at our Facebook and Google+ social media accounts.
Note 4 Screen Is Black Won't Display Anything
Problem: My Screen was previously cracked. worked properly after crack. Now screen is black and wont display anything. battery light comes on, volume button works and power button works but screen still wont display
Solution: Since the screen was previously cracked then the issue might have been aggravated as time passe by resultingin this issue right now. As for the troubleshooting steps that you should do in this case try starting your phone in recovery mode. If the screen works in this mode then I recommend that you do a factory reset. If the screen is still black even in this mode then you should bring the phone to a service center and have it checked. It's possible that the display has been damaged or it has a loose connection to the motherboard.
Note 4 Display Stops Working In Coastal Region
Problem: Good day, I have a Samsung Galaxy Note 4 and it works perfectly most of the time. I live in Windhoek where it is very dry but as soon as I go to the beach or any coastal region the phone stops working all of a sudden. The notification light still goes on every now and then but my screen will not work. I can press the side button and the Menu and Back button light up but the screen does not. After about a week after I've returned from the coast the phone suddenly works again. I am not sure which Android version I have.
Solution: Your phone should work perfectly fine in any area be it a coastal area or a dry area. The reason why the display doesn't work in the coastal area is that it might be affected by the humidity in the air. This usually occurs if the display has a pre-existing issue. I recommend that you bring your phone to a service center and have it checked.
Note 4 Black Screen Unresponsive
Problem: I was charging my phone and after a while went to check my phone and it was a black blank screen and blinking but unresponsive. And the phone was hot. I can see the phone is working but the touch screen is not working. I can't pick calls or see anything going on on the phone.
Solution: Try taking out the battery then press and hold the power button for at least a minute. This discharges the phone circuit and clears out its RAM. Reinsert the battery then check if your phone turns on. If it doesn't try turning it on in recovery mode. If you are able to access this mode I recommend that you do a factory reset from here. Take note that this will erase your phone data.
If the phone display is still black even if you try to start it in recovery mode then I suggest you have this checked at a service center as this could already be a hardware related problem.
Note 4 Can't Get Out Of Lock Screen
Problem: When my first screen locks and goes black, I can not press to illuminate the screen and unlock nor turn off I have to take the battery out to fix problem.
Solution: It's very likely that this is caused by a glitch in the phone software. Try wiping the cache partition of the phone from recovery mode first then check if the issue still occurs. If it does then I recommend you backup your phone data then do a factory reset.
Note 4 Screen Not Turning On
Problem: I have this note 4 that I'm very worried about. when i take off the battery and put it back on, the screen doesn't turn on its completely black it doesn't even vibrate. when i wait for about an hour with the battery out of the phone then it works, touchscreen home button and sounds. when i plug it in the charger it randomly turn off. lately it's been slowing down and it keeps bringing it on the " downloading do not turn off target" the only way i could get out of the loading android is if i take out the battery but then i have to wait another hour so it wouldn't black out. when i turn it on that time it brought me to the loading android again. I tried downloading odin3 to update the firmware or something but odin failed it, it's because there is no pit partition. i don't know what to do i need some suggestion.
Solution: I recommend that you do a factory reset in this case. Make sure to backup your phone data first before doing the reset. If the issue still occurs after the reset and since flashing the device fails I recommend that you have this checked at a service center.
Feel free to send us your questions, suggestions and problems you've encountered while using your Android phone. We support every Android device that is available in the market today. And don't worry, we won't charge you a single penny for your questions. Contact us using this form. We read every message we receive can't guarantee a quick response. If we were able to help you, please help us spread the word by sharing our posts with your friends.