The #Samsung #Galaxy #J5 is a budget friendly smartphone that might not have the high end specs of the flagship models but it certainly can provide a good user experience. First released in 2015, this phone has been relaunched every year since then with improved specifications. One of the top features of this phone is its use of a Super AMOLED display which is quite rare in a budget friendly model. Although a lot of people are using this device as their reliable daily driver there are still instances when certain issues can occur which we will be addressing today. In this latest installment of our troubleshooting series we will tackle the Galaxy J5 screen not displaying anything issue & other related problems.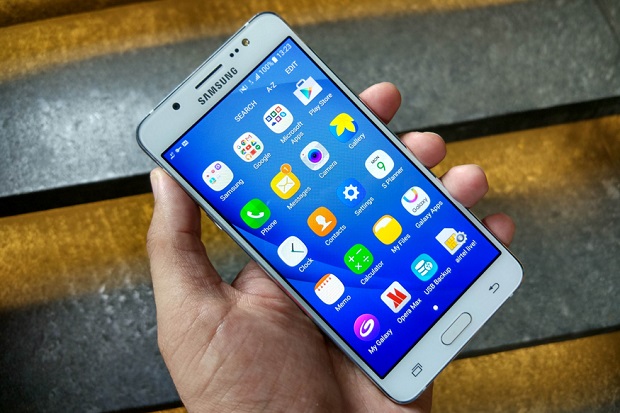 If you own a Samsung Galaxy J5  or any other Android device for that matter then feel free to contact us using this form. We will be more than happy to assist you with any concern that you may have with your device. This is a free service we are offering with no strings attached. We however ask that when you do contact us try to be as detailed as possible so that an accurate assessment can be made and the correct solution can be given.  
If you would like to browse the previous parts in this series then check out this link.  
You may also reach us at our Facebook and Google+ social media accounts.
J5 Screen Not Displaying Anything
Problem: Hi . My 3 months old Samsung j5 2017 won't display anything at all. It vibrates when holding down the power button , vibrates on charging but shows no charge lights or display at all …i can hear my notifications coming through but again nothing on screen at all ..not even the Samsung logo . The phone hasn't been dropped , got wet or anything . Been very well kept . It started with a flicker on screen but now has nothing at all ….the little light indicating unread messages ETC is not lighting up either so I cannot use your troubleshooting guides as nothing is showing ..can you help
Solution: What you will want to do right now is to check if the display works when you start the phone in recovery mode. If it does then you should consider doing a factory reset in this mode. Take note that the reset will erase your phone data. In case the display does not work even in recovery mode then it might already be faulty. You will then need to bring the phone to a service center and have it checked.
J5 No Signal
Problem: My phone says no signal and i cant make calls or text but the phone itself works with wifi and apps fine. I spoke to sky as my provider and they sent a new sim but the problem is still there. After looking on forums i have noticed there is an icon in the top right corner of a circle with a diagonal line through which several people seem to think may cause this problem but I can't work out how to remove it. Thanks for your help in advance.
Solution: What you need to do first in this case is to remove the SIM card from your phone then insert it in another device. Try to check if this other device is getting any service. If it isn't then the SIM card you are using might be faulty in which case you just need to get a replacement SIM.
In case the SIM works in another device then re insert this SIM back to your phone ( it's best that you do this when the phone is off). Make sure that airplane mode is switched off then check if you can now call or send a text message.  
One last troubleshooting step that you should consider if the issue persist is a factory reset. Make sure to backup your phone data before doing the reset.
If the above steps fails to fix the problem then you need to bring the phone to a service center and have it checked.
J5 Keeps On Restarting
Problem: Recently my partners phone has been having a few problems. Today when.the battery had run completely empty, she connected the charger. However when she then puts her phone on it will only load her display picture, date,time and shortcut bar, but it will not open apps or even have any options to access apps or functions.it is also restarting itself constantly. She has 360 security on her phone and we think this may be part of the problem. We cannot get it to access anything and only stays "functional" for two mins at, a time before it restarts itself. I have tried using safe mode as suggested in another article of yours however it literally opens nothing, as in we cannot even.swipe to get to the main display.it is like it is in a restart loop and doesn't show signs.of resolving itself. Any help would be most appreciated. Thank you P.s we are unsure what android system it is working on as we cannot access that information
Solution: Since the phone still resets even in Safe Mode then the best thing that you can do right now is to remove the microSD card ( if your phone has one installed) then start the phone in recovery mode. From here you will have to do a factory reset. Take note that the reset will erase your phone data. Once the reset is complete do not install anything in your phone yet. Try checking if the problem still occurs. If it does then you will have to bring the phone to a service center and have it checked.
J5 Freezes When Charging
Problem: Hi, I have a Samsung J5. When charging the phone freezes. Have hard reset device and updated software but still facing same issue. Could you help?
Solution: If the problem only occurs when you are charging the phone then there might be a short circuit that occurs during the charging process. Try using a different charging cord and wall charger to charge your phone then check if the issue still occurs. If it does then you will have to bring the phone to a service center and have it checked.
J5 Lock Screen Keeps Turning On And Off
Problem: My samsung j5 lock screen keeps on turning on and off and it will not stop unless you'll power it off. But whenever I press the home button it will turn off and never turns on so I need to take the battery out and put it again and then my phone will restart but it's still like that until now i'm suffering from this thing please help me
Solution: What you will want to do first in this case is to check if an app you downloaded is causing the problem. To do this you will need to start the phone in Safe Mode. Does the issue occur in this mode? If it doesn't then it could be caused by an app you downloaded. Find out what app this is and uninstall it.
In case the problem still occurs in Safe Mode then you will need to backup your phone data then do a factory reset. If you are unable to perform a factory reset due to the phone restarting then you have to start the phone in recovery mode then do the factory reset from here.
If the above steps fails to fix the problem then you need to bring the phone to a service center and have it checked.
J5 Screen Needs To Be Pressed In Order For It To Work
Problem: I have changed my charging port after installing battery power light was blue installed charging cable .It vibrated flickered then if I press in certain area's of the screen and give some pressure to the screen the display appears as long as keep pressure in certain area's the screen stays on can tell me what to look for that I have to apply pressure to the screen
Solution: The connection between the display and the phone motherboard might have loosened. You need to open the phone again and make sure that this connection is secured and tight.