Welcome to another installment of our troubleshooting series where we aim to resolve the #Samsung #Galaxy #Note5 issues that our readers are experiencing. In this latest installment of the series we would like to help our readers who are trying to resolve the Galaxy Note 5 touchscreen not recognizing finger issue & other related problems. As we all know, most of the tasks and functions of the device can be controlled using the touchscreen. When something goes wrong with the touchscreen then this hinders the usability of the device.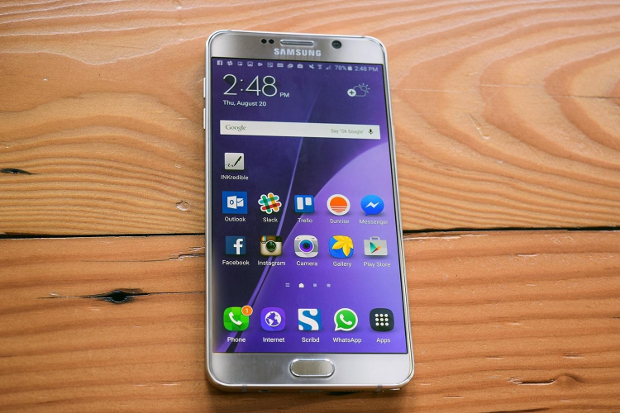 If you own a Samsung Galaxy Note 5  or any other Android device for that matter then feel free to contact us using this form. We will be more than happy to assist you with any concern that you may have with your device. This is a free service we are offering with no strings attached. We however ask that when you do contact us try to be as detailed as possible so that an accurate assessment can be made and the correct solution can be given.  
If you would like to browse the previous parts in this series then check out this link.  
You may also reach us at our Facebook and Google+ social media accounts.
Note 5 Touchscreen Not Recognizing Finger
Problem: My screen doesn't recognize my finger,   on the bottom part only…  it only works with the pen  What can I do?
Related Problem: the touch screen is not working except with the spen, but it is not responding to my fingers. please tell me how to solve it. thank you
Solution: In most cases when the phone screen does not recognize any finger based input but recognizes the stylus the problem is caused by a defective digitizer. This is the component in your phone that converts the swipes and taps that you do with your fingers into digital signals that the phone can understand. It could also be caused by a loose or defective digitizer flex cable. In some cases the phone software is the culprit behind this.
To troubleshoot this issue what you can do on your own is to check if the phone software is causing the problem. To do this you just need to start your phone in recovery mode. Once in this mode you need to perform a factory reset.  Take note that you should backup your phone data prior to doing this.
If after the reset the issue remains then this is already a hardware related problem. If this is the case I suggest you have your phone checked at an authorized service center.
Note 5 With Cracked Screen Went Black
Problem: I recently dropped and completely cracked my screen. Especially the very top where it says samsung. Today my phone went bright and started to flash into different brightness settings until it went completely black. I was still able to use it, I just couldn't see what I was doing on the screen. But after a while it turned the phone back but not to normal. It looks weird and it looks darker than it should. It doesn't look right.
Solution: The best way to deal with this issue is to have the phone display replaced as it seems that it has already been damaged. The display assembly usually costs less than $300. I suggest you bring your phone to an authorized service center and have it checked.
Note 5 Can't See Anything After Phone Dropped
Problem: I bought the phone a week ago, I dropped it.  Now the screen is completely purple and you can't see anything.  It won't work with touch, but it works with the stylus.  But you can't see anything to work it.  It's an international version so Samsung says they won't work on it.  What can I do?  I paid $700 for this phone.  Any help is appreciated.
Solution: It's very likely that the display has been damaged by the drop. The best way to deal with this problem is to have the whole display assembly replaced (usually costs less than $300).
Note 5 Screen Goes Black When Booting
Problem: When I am booting, the screen goes black several times.  Eventually, by pressing the home key several times, I am able to log in with my password.
Solution: Try checking if the issue is caused by some form of corrupt data in your device by starting the phone in recovery mode then wiping its cache partition. Restart the phone then check  if the black screen still appears. If it does then I suggest you backup your phone data then do a factory reset.
Note 5 Screen Is Unresponsive
Problem: I had a hard time opening my screen…and when I did, it started opening apps and dialing numbers. I restarted it, and my screen is completely unresponsive! I'm still getting notifications, I just can't open my phone and use it! I also lost the open. If that makes any difference!! Thank you
Solution: Try to check if an app you installed is causing the problem by starting the phone in Safe Mode. In this mode only the pre-installed apps are allowed to run while apps you downloaded are disabled. If the screen is now responsive then you need to find the app that is causing this and uninstall it. If the problem remains then you need to restart your phone in recovery mode then do a factory reset. Take note that this wil delete your phone data.
If the reset fail to resolve the issue then the problem could be caused by the phone display. I suggest you bring your phone to an authorized service center and have it checked.
Feel free to send us your questions, suggestions and problems you've encountered while using your Android phone. We support every Android device that is available in the market today. And don't worry, we won't charge you a single penny for your questions. Contact us using this form. We read every message we receive can't guarantee a quick response. If we were able to help you, please help us spread the word by sharing our posts with your friends.