The #Samsung #Galaxy #J7 is a mid-range model that  has an affordable price tag yet large display. The target consumer for this model is those who are looking for a big screened phone that does not cost much. This phone uses a 5.5 inch Super AMOLED display at 720p resolution which although is a lower resolution when compared to the latest flagship devices it is still a great screen. The other features of this device include a Snapdragon 615 or Exynos 7580 chip, a 13 MP camera, and a  3,000 mAh battery among others. A lot of people who are using this model as their daily driver are quite pleased with the device. While it doesn't suffer much from issues there are instances when certain problems can occur which we will be addressing today. In this latest installment of our troubleshooting series we will tackle the Galaxy J7 switches off randomly issue & other related problems.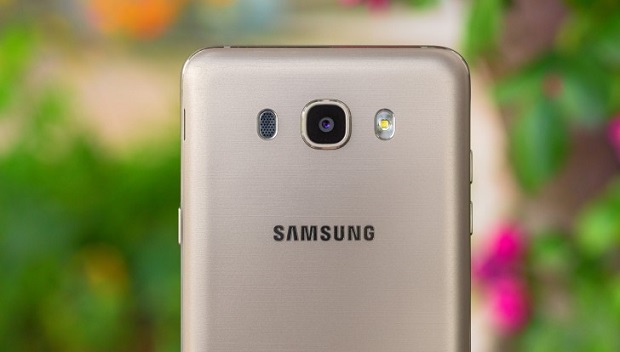 If you own a Samsung Galaxy J7 or any other Android device for that matter then feel free to contact us using this form. We will be more than happy to assist you with any concern that you may have with your device. This is a free service we are offering with no strings attached. We however ask that when you do contact us try to be as detailed as possible so that an accurate assessment can be made and the correct solution can be given.  
If you would like to browse the previous parts in this series then check out this link.  
You may also reach us at our Facebook and Google+ social media accounts.
J7 Switches Off Randomly
Problem: My Samsung J7 mobile is getting switched off even my battery have 67% also. After that it's not getting switched on if I pressed the power button. Once I connect into charger and try to switching on only it's working. After half an hour or one hour same problem repeats.
Solution: There are several factors that can cause this particular issue on your phone. We have listed below several troubleshooting steps that you need to perform to eliminate these factors and pinpoint the exact cause of the problem.
Does your phone have a microSD card installed? If it does then you should try removing this as this could cause the phone to switch off especially if the card has corrupt sectors.

Try to check if an app you installed is causing the problem by starting the phone in Safe Mode. When the phone is started in this mode only the pre-installed apps are allowed to run. If you don't experience the problem in this mode then it could be caused by an app you installed. Find out what app this is and uninstall it.

Try wiping the cache partition of your phone from the recovery mode.

Backup your phone data then do a factory reset.
If the problem still occurs even after performing the steps listed above then this could already be caused by a faulty internal component possibly the power IC. I recommend that you bring your phone to a service center and have it checked if this is the case.
J7 Not Turning On After Phone Got Wet
Problem: HI, I recently dropped my phone (a Samsung Galaxy J7) in water and of course, the rice trick is the first that pops up as problem solver. I did the rice trick and let the phone parts sit in the rice but when I plugged it into my charger, there are apparently was some water left as it turned on and turned right back off and hasn't turned on since. My dad said it's possible the port is fried so I was wondering if it was possible to just replace the battery which you can do with this phone or is it too late to save this phone.
Solution: Since this phone has a user removable battery then it's going to be easy to troubleshoot the battery first. You should go ahead and get a new battery then check if the phone works with this new battery. If the problem does not occur anymore then the old battery might have been water damaged. If however the issue still persists even when a new battery is installed then there might be some component in your phone that got water damaged. You will need to bring your phone to a service center and have it checked if this is the case.
J7 Screen Turned Black Not Turning On
Problem: hi. i bought my phone less than a year ago and it still looks brand new . a cover and a screen protector for protection, And it was rarely dropped and never wet. one day i was in bed setting up the alarm and it turned black. the screen like ' shut down ' with a white line in the middle like it wants to light up. what is my problem ? can you help me? Thanks.
Solution: In cases where the phone does not turn on the first thing that you will need to do is to make sure that the battery has sufficient charge. To do this follow the troubleshooting steps listed below.
Clean the charging port of your phone using a can of compressed air. Make sure that any dirt or debris stuck in this port is removed.

Try charging your phone for at least 20 minutes using a charging cord and wall charger that's known to work.

If your phone does not charge using the charger then try charging it from a computer USB port.

Try using a new battery on your phone.
In case the above steps does not charge or turn on your phone then you will need to have this checked at a service center.
J7 Switches Off Not Turning On Unless Connected To Charger
Problem: My phone switches off all of a sudden and will never turn on until I put the phone on charge. This has been taking place since yesterday. Initially I assumed that there was no battery life but when I put phone one charge it already had 60% charge. Could please help me with the issue.
Solution: It's possible that this problem is caused by a faulty battery. Try using a new battery on your phone then check if the issue still occurs. If it does then I recommend that you proceed with a factory reset. Make sure to backup your phone data before doing the reset. If after the reset you are still experiencing the same issue then this is most likely caused by a faulty power IC already. In this case you will need to bring the phone to a service center and have it checked.
J7 Randomly Restarts
Problem: My phone, on multiple occasions, has randomly decided to restart. This wasn't an issue until a few days ago (after failing to start my alarm in the morning) it prompts me with a black screen telling me that it failed its "Validation check" and that I need to factory reset it in order to use my phone again. This issue has come up twice within 3 days, both times while it was charging, both times resulting in the loss of all of the photos, apps, and videos I hadn't backed up.
Solution: It looks like your phone has failed some security checks and needs to be factory reset. Since you haven't backed up your data try starting your phone in Safe Mode and if you are able to access your data in this mode do the backup. You can also check if connecting the phone to a computer with Smart Switch will allow you to backup your phone data. Once you are ready to do the factory reset just perform this procedure from the recovery mode.
J7 Emergency Calls Only
Problem: after inserting SIM in my new mobile J7 prime, everything was going well, all set was done correctly. after sometime my it went into power save mode, when turned it on , it show " emergency call only". i am unable to proceed further, i turned off & on many time but problem persist. please help
Solution:  It's either there is no signal in your area or the SIM card that you inserted is faulty. Try restarting the phone then go to a different location to check if the problem is signal related. If the issue still persists then try using a different SIM in your phone.