One of the best budget Android smartphones that you can get in the market today is the #Samsung #Galaxy #J3. This phone is ideal for consumers who don't want to spend a lot of money on a flagship model device yet who also don't want a device that doesn't perform well. This phone gets the job done in terms of making calls, sending and receiving text messages, and checking your social media accounts. Just don't expect it to perform exceptionally well in running games or taking photos. Although a lot of people are using this phone as their daily driver without experiencing any problems there are instances when certain issues can occur which we will be addressing today. In this latest installment of our troubleshooting series we will tackle the Galaxy J3 mobile data not working unless airplane mode is toggled issue & other related problems.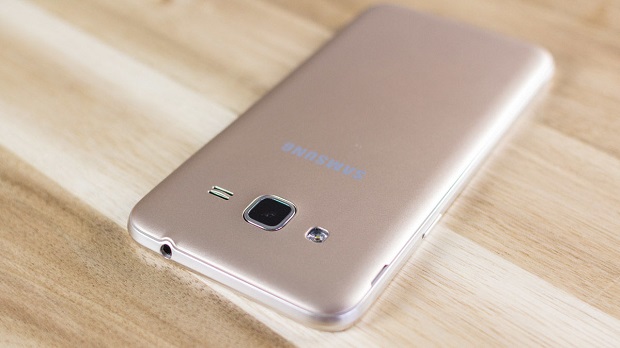 If you own a Samsung Galaxy J3 or any other Android device for that matter then feel free to contact us using this form. We will be more than happy to assist you with any concern that you may have with your device. This is a free service we are offering with no strings attached. We however ask that when you do contact us try to be as detailed as possible so that an accurate assessment can be made and the correct solution can be given.  
If you would like to browse the previous parts in this series then check out this link.  
You may also reach us at our Facebook and Google+ social media accounts.
J3 Mobile Data Not Working Unless Airplane Mode Is Toggled
Problem: Bought late march..problem since day 1. new service to boost with this cell..it won't connect to data. When it does it will stop. i have to turn on airplane mode, then back off…i contacted boost , who sent me to samsung.the guy told me to do the airplane trick..said it's normal operation..turning this damn thing on and off 30 times a day is anything but normal..any ideas besides turning it into a paperweight..it's a shame boost nor samsung wouldn't warranty a phone I had less than 8 hrs for this prob..it's not my location..both my sister and her bf live with me..their idea I switch…their phones do not do this…
Solution: Since your mobile data temporarily works whenever you toggle the Airplane Mode setting of your phone then what you will want to do is to concentrate on troubleshooting the software of the phone.
Try starting the phone in Safe Mode first then check if the problem occurs in this mode. If it doesn't then there's a chance that an app you downloaded is causing the problem since only pre-installed apps are allowed to run when the phone is in Safe Mode. Find out what app this is and uninstall it.

Wipe the cache partition of your phone from the recovery mode.

Backup your phone data then do a factory reset. Once the reset is complete do not install any apps in your phone yet. Try to check first if the issue still occurs.
In case the above steps fails to fix the problem you should try inserting another SIM card in your phone. You can also try checking your SIM on another phone and check if the ame issue occurs. In case it is found out that the SIM is causing the problem then you should have this replaced.
Should the issue persist then you need to bring the phone to a service center and have it  checked.
J3 Charges But Does Not Turn On
Problem: My friend has a samsung galaxy j3 and the phone does. It charges. The battery icon appears as if the battery was charging but then it starts blinking. After an hour, the phone still did not turn on. When the power, home and volume up buttons are held down, the screen showing the model and brand appears briefly and then turns back off. If you could help us, that would be great.
Solution: What you will want to do in this particular case is to clean the charging port of the phone using a can of compressed air. Once the port has no more dirt or debris in it try charging the phone for at least 20 minutes using a different charging cord and wall charger. After this, disconnect the phone from the charger then depending on the year model of the phone perform the steps listed below.
If this is a 2016 model with a removable battery
Remove the battery and microSD card ( if one is installed)

Press and hold the power button for at least a minute

Reinsert just the battery then turn on the phone
If this is  2017 model with a non-removable battery
Press and hold the power and volume down button for at least 10 seconds. Your phone should restart after this.
In case the above steps fail to turn on the phone then you might need to have the battery of the phone replaced. If the battery is not causing the problem then it could be caused by a faulty component in which case you will need to have the phone checked at a service center.
J3 Not Sending SMS Converted To MMS
Problem: Problem is phone will not send photo via messaging after it shows converted to mms it will stay on sending till it fails later. Phone will receive picture messages send and receive calls and text messages and can access Internet just fine as well as download files just fine. Cell phone is J3V version unlocked and working of mvno H2o Wireless. I have tried numerous apn configurations and am at a loss even tried a few different messaging apps and same problem. Tech Support from H2o is not contacting us back about problem, will try them again this week. If you can offer any help it will be greatly appreciated.
Solution: To be able to send and receive an MMS you will need to make sure that you have an active mobile data subscription since this an MMS uses a data connection. Your phone should also have the correct APN settings.
APN Name: H2O APN

APN: PRODATA

Proxy:

Port: 80

Username:

Password:

Server:

MMSC: https://mmsc.mobile.att.net

MMS Proxy: proxy.mobile.att.net

MMS Port:

80

MCC: 310

MNC: 410

Authentication Type: PAP

APN Type: default,mms,supl,hipri
In case your mobile data is active and your phone has the correct APN setting then you should proceed with the troubleshooting steps listed below.
Clear the cache and data of the text messaging app from the application manager. Check if the issue still occurs.

Try to check if the problem occurs in Safe Mode. If it doesn't then it could be caused by an app you downloaded. Find out what app this is and uninstall it.

Wipe the cache partition of your phone from the recovery mode.

Backup your phone data then do a factory reset.
J7 No Service Error
Problem: Hellooo i just have bought a samsung galaxy j3 for my father it's brand new…it has been a week now and the internet doesn't really work.i mean i have done all the updates using wifi then i installed some apps like viber whatsapp and skype using data mobile. now what happens is really weird the internet works only once a day then it closes and we get the message no service or no internet connection..i have checked connectivity settings i think its ok..please help me i don't really understand smartphones i'm not an expert i have a galaxy s7 for myself and never gave me problems till today…
Solution: When the issue occurs is your phone connected to a Wi-Fi network or is it using the mobile data network?
If the phone is connected to a Wi-Fi network
Forget the Wi-Fi network from your phone.

Restart the phone and the router.

Connect to the Wi-Fi network.
If the phone is using a mobile data connection
Make sure that the mobile data service of the account is active and that there is still enough data bandwidth left.

Make sure that the signal strength from the network is strong.

Try turning off the phone then remove the SIM card. After a minute reinsert the SIM card then turn on the phone. Check if the issue still occur.
In case the above steps fails to fix the problem then you should consider performing a factory reset. Make sure to backup the phone data before doing the reset.
J3 Screen Is Black After Drop
Problem: Samsung Galaxy J3- I dropped my phone the other day, and the screen won't come back on. It can still be called, the alarm clock goes off as scheduled, and it makes the appropriate sounds when it is plugged in or the volume is turned on. I can hear it receiving texts and emails. I tried the soft reset, and it did nothing. What can I do? What is the most economic option?
Solution: Unfortunately in this case this it looks like the display has been damaged by the drop. The best thing that you can do right now is to bring the phone to a service center and have it checked.
J7 Photos Are Inaccessible After Interrupted Copy To Laptop
Problem: I was going to download some phone photos to my laptop. The process stopped and the laptop read it wasn't responding. When I unplugged it all, there were 28 random photos which all had the date of July7 (none were taken on that day!) AND now when I go to download, I go to DCIM and then it shows albums in the photos area. Camera is not one of them. It doesn't exist. I've tried the soft start thing several times. I am a bit confused as to what to do next! I did discover something odd. I took some photos and they are in another photo marked camera. One with the camera icon on it. The other 158 or so photos in the camera folder (it isn't hidden) are inaccessible. I can manually move them to a new folder. the 28 are now in a folder marked NOT July 7. But, the others are still locked in an album that doesn't exist. Crazy? yes. I am betting something was tweaked when I put the USB into the laptop and it didn't respond….
Solution: If the transfer of data got interrupted such as what has happened in this case it will usually lead to data corruption. The best thing that you can do right now is to try to use a data recovery software to recover the photos that can't be accessed.