Read and understand why a well-built smartphone like your #Samsung Galaxy J3 (#GalaxyJ3) with pretty decent specs suffers from app-related issues and learn how to troubleshoot it when problems like this occur.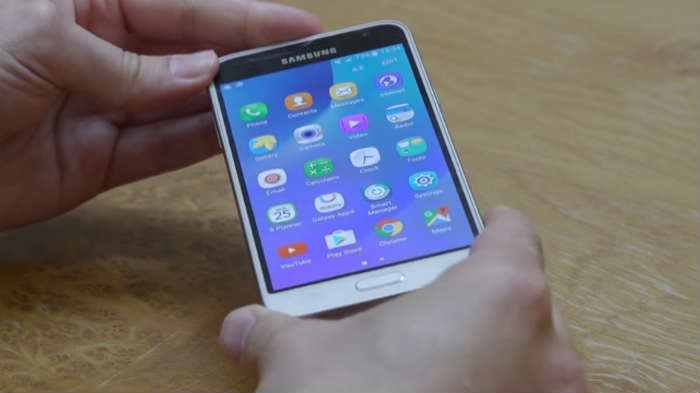 The error message "Unfortunately, Amazon has stopped" is basically talking about the Amazon app that comes pre-installed in Galaxy devices. Such app allows you to do shopping online as well as download apps from Amazon servers to be installed on your device. Needless to say, while it's from a third-party company, it's one of the built-in apps and is rooted in the firmware.
It is unclear what caused for this app to crash but one thing is certain, apps do crash from time to time for some reason. As the owner, it's your job to know, or at least have an idea, why it's happening that's why we encourage you to troubleshoot your phone if problems like this occurs. Based on reports from our readers who encountered similar issues, app-related problems like this are most likely to be fixed by basic troubleshooting so it's worth your time and effort, after all, we're here to guide you.
For those of you who have other issues with your device, make sure you visit our J3 troubleshooting page for we have already addressed a some of the most common issues with this phone. We may have already existing solutions for your problems or we have already provided answers to your questions, so try finding issues that are similar with yours and use the solutions we provided. If they don't work or if you need further assistance, the fill up our Android issues questionnaire to contact us.
Troubleshooting Galaxy J3 with "Unfortunately, Amazon has stopped" error
The purpose of this troubleshooting guide is for us to know what the problem with your phone is, what caused the problem, what triggered the error and what needs to be done in a bid to fix it. We always want to help our readers and we know the procedures we suggest are safe but things may still happen while you're troubleshooting so please proceed at your own risk. But before we jump right into our troubleshooting, here's one of the messages we received from our readers that best explains this problem…
Problem: I own the Galaxy J3, 2016 model, and I'm currently facing an issue that I don't know how it started let alone how to fix it. The problem is represented by an error "Unfortunately, Amazon has stopped" and while it doesn't have specific effect on the phone's performance, it's just annoying that from time to time it pops up on its own even if I'm not running Amazon. How can I get rid of this error? Thanks.
Troubleshooting: The Galaxy J3 is an entry-level device that sports really impressive specs for its category and price and it's not just acceptable that an error like this occurs without apparent reason. Now that we know how this error shows up, this is what I suggest you do…
Step 1: Clear the cache and data of the Amazon app
Your data and files are safe even if you immediately reset the Amazon app. You may have installed apps from Amazon app store before but they won't be affected so go ahead and reset the app. Here's how…
From any Home screen, tap the Apps icon.

Tap Settings.

Tap Applications.

Tap Application manager

Tap the Amazon.

Tap Storage.

Tap Clear data and then tap OK.

Tap Clear cache.
This procedure alone is enough to fix this problem especially if it occurred without apparent reason. However, if it continues to bug you, the next step might provide some answers.
Step 2: Reboot your J3 in Safe mode to know if third-party apps cause the problem
Frankly, we don't know if this error is caused by an app and whether it's third-party or pre-installed, that's why in this step, we need to bring your phone to boot up in diagnostic state wherein all third-party apps are temporarily disabled. You can do this by booting your device in safe mode…
Power off your Galaxy J3. Press and hold the Power key, tap Power off and then touch POWER OFF to confirm.

Press and hold the Power key past the screen with the device name.

When 'SAMSUNG' appears on the screen, release the Power key.

Immediately after releasing the Power key, press and hold the Volume down key.

Continue to hold the Volume down key until the device finishes restarting.

Safe mode will display in the bottom left corner of the screen.

Release the Volume down key when you see 'Safe Mode'.
While the phone is in this mode, try to open the Amazon app to know if it still crashes and if so, then try the next step.
Step 3: Delete the system cache
When some of the system caches get corrupted and the system continues to use them, issues like this and other performance-related errors may occur. Deleting the system cache may fix the problem but you actually don't have access to individual caches that's why you need to just delete the entire content of the directory where caches are saved. Here's how…
Power off your Galaxy J3. Press and hold the Power key, tap Power off and then touch POWER OFF to confirm.

Press and hold the Volume Up key and the Home key, then press and hold the Power key.

When the device logo screen displays, release only the Power key

When the Android logo displays, release all keys ('Installing system update' will show for about 30 – 60 seconds before showing the Android system recovery menu options).

Press the Volume down key several times key to highlight 'wipe cache partition.'

Press the Power key to select.

Press the Volume down key to highlight 'yes' and press the Power key to select.

When the wipe cache partition is complete, 'Reboot system now' is highlighted.

Press the Power key to restart the device.
Once the phone has successfully rebooted after wiping the cache partition, try to trigger the error again and if it still shows up, then you have no other choice but to do the next step.
Step 4: Perform the Master Reset on your J3
You are at a point where you need to bring the phone back to its default settings to know if this has something to do with some messed up settings. Aside from that, you will also be deleting possible corrupt files and data that the system accumulated over time. However, make sure you backup your personal files and data as they'll be deleted and could no longer be restored.
Power off your Galaxy J3. Press and hold the Power key, tap Power off and then touch POWER OFF to confirm.

Press and hold the Volume Up button and then press and hold the Home key. While holding both, press and hold the Power key.

When the Android logo appears on the screen, release all three keys. It may take a minute before the Android recovery screen appears.

While on Android recovery screen, use the Volume Down key to highlight options, in this case, highlight the option 'wipe data/factory reset.'

Press the Power key to choose the highlighted option.

Press  the Volume Down key until 'Yes — delete all user data' option is highlighted.

Press the Power key to confirm the reset.

Once the reset is complete, press the Power key to choose 'Reboot system now.'

The phone will restart a little longer than usual and the reset is finished.
This is a minor app related problem and I'm certain a reset can fix it but the reason why this procedure comes at the end is because of the hassle it entails in backing up your data and restoring them after the reset.
CONNECT WITH US
We are always open to your problems, questions and suggestions, so feel free to contact us by filling up this form. This is a free service we offer and we won't charge you a penny for it. But please note that we receive hundreds of emails every day and it's impossible for us to respond to every single one of them. But rest assured we read every message we receive. For those whom we've helped, please spread the word by sharing our posts to your friends or by simply liking our Facebook and Google+ page or follow us on Twitter.