While we've seen several manufacturers switching to in-display fingerprint scanners, Apple has been relatively quiet. However, a new report from a Chinese publication suggests that Apple may finally have a new iPhone with an in-display fingerprint scanner. This also means ditching the Face ID sensor and a return of the popular Touch ID authentication system. It seems a bit far fetched, so we're taking it with a grain of salt.
The report further adds that since there's no Face ID tech here, the notch that has become synonymous with new iPhones will no longer be present. As you are aware, the notch accommodates a wide array of sensors, mostly for Face ID. So not having this tech will allow Apple to cut costs and also create a standard looking iPhone without the notch. All of this also means that this iPhone will come with an OLED display since in-display fingerprint scanning is only possible with OLED panels (for now).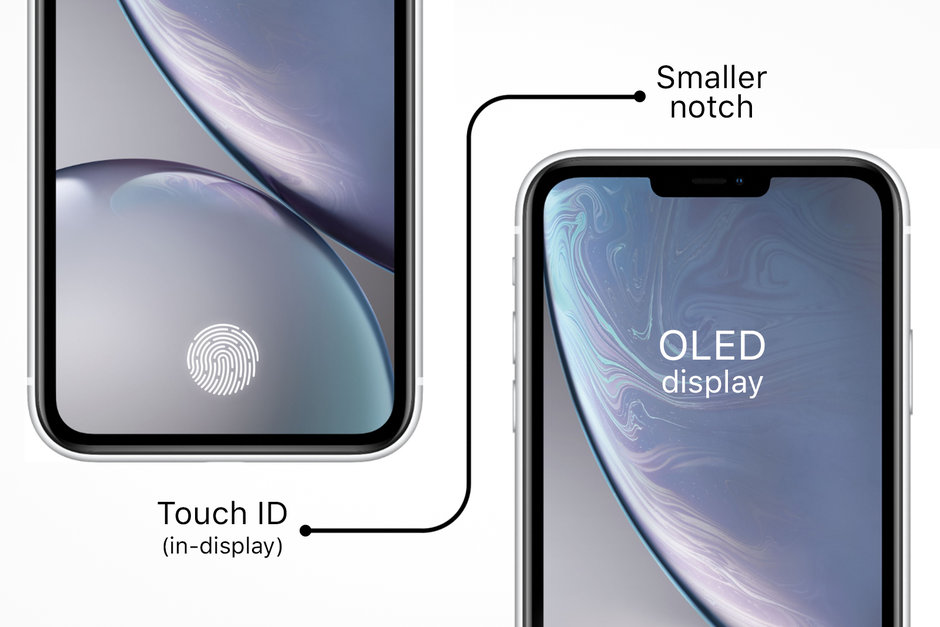 The bad news, however, is that this iPhone will reportedly remain exclusive to China. This makes a great deal of sense since Apple is not exactly flourishing in the region thanks largely to companies like Huawei, Oppo, Vivo etc who continue to churn out phones with in-display fingerprint sensors and massive cameras. Frankly, this doesn't quite make sense since launching a low-cost iPhone with new tech on board is quite uncharacteristic of the company. However, we've seen stranger things happen in the mobile industry. We're keeping our fingers crossed.
What do you make of this report?
Source: Global Times
Via: Phone Arena