The Payday 2 game installed in your computer can lag due to several factors. Some of the possible reasons are a bad internet connection, a software or even a hardware issue. You will need to perform a series of troubleshooting steps to fix this problem.
Payday 2 is a popular online first person shooter game that's developed by Overkill Software and is available no various platforms such as Steam on PC and Linux, Xbox 360, PlayStation 3, Xbox One, PlayStation 4, and the Nintendo Switch. The game allows you to go on heists around the Washington D.C. area in solo mode with three AI companions or in multiplayer mode with three friends It's one of the popular online games on the Steam platform ever since its release in 2013.
How do I stop Payday 2 from lagging?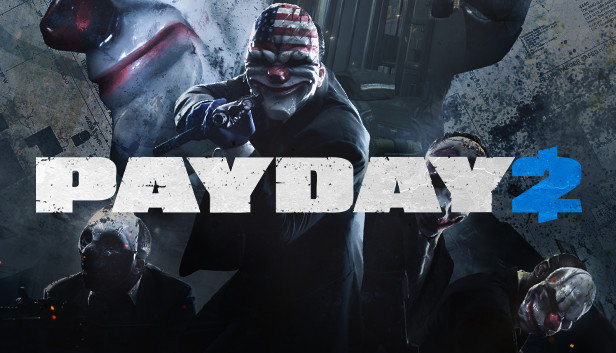 One of the issues that you might experience when playing Payday is when the game lags or gets a black screen. This is usually characterized by the delay between the player's action and the reaction of the game server. In a first person shooter game such as Payday 2 it is important to have the least amount of lag as much as possible.
Here's what you need to do to fix this problem.
Solution 1: Make sure your computer hardware can handle Payday 2
Payday 2 is a graphics intense game that not only requires a good graphics card but a powerful processor and large RAM as well. In order to play the game properly you should at least meet the minimum system requirements. If you want to play the game in maximum settings then your computer hardware should meet the recommended system requirements.
Minimum system requirements:
OS: Windows 7
Processor:2 GHz Intel Dual Core Processor
Memory:4 GB RAM
Graphics: Nvidia & AMD (512MB VRAM)
DirectX :9.0c
Storage:83 GB available space
Sound: DirectX 9.0c compatible
Recommended system requirements:
OS: Windows 10
Processor: 2.3 GHz Intel Quad Core Processor
Memory: 8 GB RAM
Graphics: Nvidia & AMD (1GB VRAM)
DirectX: 9.0c
Storage: 83 GB available space
Sound: DirectX 9.0c compatible
Solution 2: Check your internet connection
One of the main reasons why online games will experience lag is because of the high ping value of their current internet connection. Online games require a low ping value so that your action and the reaction of the game servers is going to be fast. It's better to have a lower ping so that you get the best gaming experience.
What you need to do is to check your connection using some of the popular online tools available such as speedtest.net.
Time needed: 3 minutes.
Checking the internet connection
Go to speedtest.net.

You can visit this website using any browser.

Click on Go.

This will start testing your internet connection.

Take note of the ping, download, and upload results.

This is your current internet connection test result.
A low ping between 50ms to 100ms is good to average. Anything higher than this will affect your online games. Your download and upload speeds should match what you are subscribing for from your internet service provider.
If you have a poor internet speed then you can check if it is caused by your networking equipment by following these steps:
Reboot networking equipment
Turn off your computer.
Unplug your Modem and Router from the power source.
Wait for a minute then plug your modem and router back into the power source.
Wait until the lights turn back on.
Turn on your computer.
Reconnect your computer to the internet.
Try checking if the same issue occurs. If the problem is caused by a bad network connection then you should contact your ISP.
Solution 3: Delete any mods you are using on Payday 2
Certain mods can be used on Payday 2 to enhance the gaming experience. While this might have some advantages the downside is that it might affect your gameplay causing lags to occur.
Deleting any mods you are using in the game will usually fix the lagging issue that you are experiencing.
Delete mods
You can go to the game installation folder then delete the folder called Mods. Once deleted try to check if the this improves the game fps.
Solution 4: Lower the Payday 2 graphics settings
If your computer hardware just meets the minimum system requirements to play the game then you should consider playing the game at a lower graphics setting. A higher graphics setting will cause a delay in rendering some scenes especially if on a low end computer which will result in a lag or fps drops.
Change graphics settings
Open Payday 2.
Click Options.
Click Video.
Lower the Effects quality.
Click Advanced.
Set Texture quality to low.
Set Shadow quality to low.
Set Animation quality to low.
Set Corpse limit to low.
Click the Back button.
Try to check if Payday 2 still lags.
Solution 5: Update your computer graphics card driver
If your desktop computer has an outdated graphics card driver then there's a possibility that this is what's causing the Payday 2 lagging issue. You need to make sure that the latest drivers are installed as this will have several important performance updates as well as bug fixes.
Update drivers
Right click on the Start button.
Click on Device Manager.
Click the arrow before Display adapters.
Right click on the selected graphics card then choose Update driver.
Select Search automatically for drivers.
You can also update the drivers using the Nvidia GeForce Experience app if you have an Nvidia card or the Radeon Software if you are using a Radeon card.
Once all the outdated drivers have been replaced with new ones restart the computer then check if the Payday 2 lag problem still occurs.
Solution 6: Verify the integrity of the Payday 2
One of the reasons why Payday 2 will lag is because the game has a corrupted or missing file. In order to fix this you need to verify the integrity of the game using the Steam client. If any files are missing or corrupted they will automatically be replaced with new ones downloaded from the server.
Open the Steam client.
Click on Library.
Find Payday 2 then right click it then click on Properties.
On the new window that appears click on Local Files.
Click Verify integrity of game files…
Solution 7: Reinstall Payday 2
Sometimes the lag problem can already be caused by a corrupted game installation. If after performing the troubleshooting steps listed above the issue still persists then you will need to uninstall the game and install a fresh version.
Uninstalling the game
Open the Steam Client.
Go to the Steam Library tab.
Right click on Payday 2 then click on Manage then uninstall.
Click on Uninstall again to uninstall the game.
Installing the game
Go to the Library tab.
Right click on Payday 2 then click on install.
Click next to proceed with the installation.
Feel free to visit our YouTube channel for additional support and troubleshooting guides on various devices.