For those with #GalaxyNote5 issues, check out this post. Again, we cover more issues specific to this device today.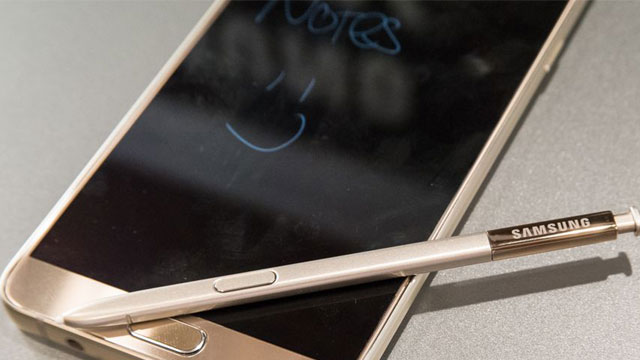 Below are the topics we answer for our Android community:
If you are looking for solutions to your own #Android issue, you can contact us by using the link provided at the bottom of this page, or you can install our free app from Google Play Store.
When describing your issue, please be as detailed as possible so we can easily pinpoint a relevant solution. If you can, kindly include the exact error messages you are getting to give us an idea where to start. If you have already tried some troubleshooting steps before emailing us, make sure to mention them so we can skip them in our answers.
---
Problem #1: Galaxy Note 5 SMS sending/receiving not working properly
Recently I have been having a few issues with my texts. Sometimes when I send texts, people aren't receiving them at all. And there are times when I don't receive any texts from others. In fact, I have one friend, an iPhone user, who can no longer receive any texts from me and we are forced to use Facebook Messenger. I can't really pinpoint when this started, though I've noticed it more since around March or so of this year. This morning I sent a text to my roommate, and the Messages app sent half of a text from two months ago at the beginning of what I sent this morning. I have no idea why it would just pull old content and stick it right in front of a current text for no reason. I've read through some of your articles, but I'm not sure what really applies to my situation. and I can't do a soft reset because you can't remove this phone's battery. Any questions you can provide to help me start troubleshooting would be appreciated. — Charlie
Solution: Hi Charlie. The first thing that you want to do is to ensure that this is not due to a bad app installed on your phone, or even an operating glitch that may have developed over time. To do that, do a factory reset and observe the phone for a few days. Make sure that you don't install anything to keep your software as clean as possible.
If the same issue happens, you have to move to the next step which is to tell your carrier about it. SMS is a best effort service only, which means that your carrier (or your friend's carrier) cannot guarantee that you will be able to send and receive SMS all the time. They can try to do that but they are not obligated to do it (we know by experience though that carriers are really good at ensuring that SMS works most of the time). That said, it's worth letting them know that you're having an issue and it appears that it's not phone-related after all. The issue may be on their network or their message center not working properly. Ensure that you let them know that you've already tried a factory reset before calling them so they can start checking on their end right away.
For reference, these are the steps on how to factory reset your device:
Create a backup of your important files and contacts.
Turn off your Samsung Galaxy Note 5 completely.
Press and hold the Volume Up and the Home buttons first, and then press and hold the Power key.
Keep the three buttons pressed and when 'Samsung Galaxy Note5' shows, release the Power key but continue holding the other two.
Once the Android logo shows, release both the Volume Up and Home buttons.
The notice 'Installing system update' will show on the screen for 30 to 60 seconds before the Android system recovery screen is shown with its options.
Use the Volume Down key to highlight the option 'Yes — delete all user data' and press the Power key to select it.
When the process is complete, use the Volume Down key to highlight the option 'Reboot system now' and hit the Power key to restart the phone.
The reboot may take a little longer to complete but don't worry and wait for the device to become active.
Problem #2: Galaxy Note 5 screen discoloration issue
So, last night, when I tried to open my phone, I realized it stopped responding to touch, but would still work with my stylus, and that the upper left corner of the screen had purple splotches on it. They were growing in size and getting worse and worse, and I started to see a square of translucent purple that was almost as large as the screen itself. I got up this morning, and now the entire screen is black and purple. I contacted samsung and AT&T, but they were of little help. Have you heard of anyone else experiencing such catastrophic failure from a Note 5? I've also noticed compared to my note 3 that the battery was getting quite warm as well when charging or from heavy use. — Wesley
Solution: Hi Wesley. We've seen different types of screen discoloration issues due to water damage and nasty drops. If your Note 5 was exposed to water or heat, or was dropped, the purple color on the screen may only be one of the signs of a hardware malfunction. You must find a way to have the phone repaired, or better still, replaced. You may think that there's a software solution for a screen issue you're having but you're mistaken. The best thing that you can do right now is to let a qualified technician check the hardware. If you're lucky, the damage may only be isolated to the screen assembly, which is relatively easy to replace if you the right tools and know-how.
Again, there's nothing much that we can tell on what to do as you clearly have a bad screen. Find a way to have the screen replaced and see how it works.
Problem #3: Galaxy Note 5 S-Pen not working in some portions of the screen when using OneNote
When using the S-Pen with OneNote there are areas of the screen in which the pen will not work. I am not using a case nor anything else with a magnet; magnets cause a completely different problem. The areas that don't work are perfectly rectangular. One is in the top right area from 33mm to 43mm down and 6mm wide starting from the left edge of the screen. The second most common place is a transient area of similar dimensions in the lower right quadrant. The areas remain in the same physical location on the screen and do not scroll with the page so my guess is hardware, not software. However, I only have this issue with OneNote. If I use S Note or a drawing app the issue doesn't happen. This is the third Note 5 I have had in the last 4 months because of this issue and the problem is the same with each phone. AT&T has been great about replacing the phones but I would really like an actual solution to the issue. — Brent
Solution: Hi Brent. If the issue only occurs when using a specific app, then your next logical step is to troubleshoot the said app itself. This is the first time we've heard of this issue with OneNote and we can confirm (based on our experience) that this apps works just fine in an international version of Note 5. There may be a conflict with the current firmware the phone is running and OneNote. To know for certain if this is the case is impossible since there's no code-level test that we can do. You are left with standard troubleshooting any user can do if he/she thinks that an app is causing a problem.
Update
First, make sure that OneNote app and the operating system are running the most recent update. Updates bring about patches for known bugs so if there are more Note 5 users having the same issue out there, Microsoft should already be working on a fix for this issue. The same is true for AT&T. If this is an isolated case, we doubt you'll get anything from updating but we still recommend it.
Delete the app's cache and data
As far as we know, OneNote is a pretty stable application in an international version running the latest Marshmallow. We can't say if it's the same though when installed on a Note 5 from AT&T. Still, since we're dealing with a single app, it won't hurt if you clear its cache and data as a potential solution. Here's how to do it:
Go to Settings menu either through your notification shade (drop-down) or through the Settings app in your app drawer.
Navigate down to "Apps". This may be renamed to something like Applications or Application Manager in OEM skinned versions of Android 6.0.
Once in there, look for OneNote app and tap it.
You'll now see a list of stuff that gives you information about the app, including Storage, Permissions, Memory Use, and more. These are all clickable items. You'll want to click on Storage.
You should now clearly see the Clear Data and Clear Cache buttons for the application.
Once you've deleted OneNote's cache and Data, check if the issue is still happening.
Observe the phone after a factory reset
A good way to check if this issue is due to interference from other apps is by wiping the phone clean and restoring all software settings back to default. Once you've done a master reset (refer to the steps above on how to do it), install the OneNote app ONLY and see how S-Pen works. If the issue won't occur while the phone's software is in this state, you can bet one of your apps is creating a conflict with OneNote.
Contact the developer
This option in troubleshooting is often overlooked by most users for a number of reasons, the most common being the lack of patience to wait for a reply from developers. Make sure that you contact Microsoft about this issue is you can't isolate the cause of the problem. We strongly suggest that you visit the app's Google Play Store page and post a review as well as send a message to the contact email provided.
Problem #4: Galaxy Note 5 won't turn on
Hello. I have a Samsung Galaxy Note 5 on Verizon and phone never been dropped or wet or out of its Otterbox. It never got warm or anything but i was at work and i started recording some slackers at work with the phone facing out of my shirt pocket and after about 1 and a half to 2 minutes of recording i decided to stop recording and pulled the phone from my shirt pocket only to see that it is no longer powered on. Just prior to start the recording, my phone battery was 80 percent charged and will last me a little over a day on a full charge and it was at 100 percent about 2 and a half hours before i recorded that video, which was a half hour before getting to work.
I've tried every hard reset combination possible and also removing SD and sim card and doing it again — no sign of life when on a charger, no life when plugged to a pc. The PC don't even know it's been plugged in.
I have read multiple forums and tried so much but don't know what would cause this type of error. Please help me. My phone has been babied and is flawless. Thanks. — Clayton
Solution: Hi Clayton. A smartphone not turning on is one of the most common issues we cover in this blog and we are positive that we always remind users to submit their device for repair if our suggestions don't work. You should do the same. In some cases, a faulty power button is the only issue after a hardware check so there's a chance that this may also be the only thing preventing your device from booting. If power button is okay, the next thing a technician checks is the battery. Since a Note 5's battery is non-removable for an average user, the technician must remove it himself so he/she can check if it still dispenses power properly. Finally, a full motherboard check may be needed if both the battery and power button are found to be in good shape. All these things can only be done by a competent technician so we recommend that you bring the phone to Samsung or your trusted local electronics shop as soon as possible.
Problem #5: "Your connection is not private" error keeps showing when Galaxy Note 5 tries to sign in to Starbucks portal
Hello. I have a Galaxy Note 5(T-Mobile). I have been working at Starbucks for over two years now and always connected to our wi-fi just fine. Like many of our customers I never had an issue. one day, I got an error message saying "your connection is not private." It continues to say attackers might be trying to steal your information from www.google.com (for example passwords, messages, credit card) NET::ERR_CERT_COMMON_NAME_INVAILD
I have tried to trouble shoot myself and have cleared cache, deleted browser history, checked the date and time, etc and still get the same error. This happens too at other grocery stores. I have the wifi on all the time and at home it works just fine. At my sister's house too. I take class at a local community college and i am able to connect there too, with no issues.
I have called T-Mobile. They had me check the date and time, clear history, clear cache, etc. The last resort would be a complete restart? not sure if that is what it's called…but they told me I would have to back everything us, which i really don't want to do. anything else you can suggest? — Alma
Solution: Hi Alma. The error "Your connection is not private" or "NET::ERR_CERT_AUTHORITY_INVALID" or "ERR_CERT_COMMON_NAME_INVALID" is a generic error given by Google Chrome browser. This error can pop out due to several reasons that includes the following:
incorrect system time, timezone, or date
the website or wi-fi portal you're trying to access via Chrome browser is detecting that connection is not private and that you may be exposing your credentials to untrusted parties.
you've installed an antivirus app with HTTPS protection enabled, which means that any attempt of your browser to access a website with secure connection or portal is blocked.
third party app that may be routing your connection to a proxy server
To resolve the issue, the first thing that you want to do is to log back in to Starbucks portal and simply ignore the error by tapping on the "proceed…" link at the bottom of the box. If that won't fix the issue, make sure that you turn off the HTTPs protection of your antivirus app (if you have any).
You can also boot in safe mode to see if that will change anything. This is useful in preventing apps that redirects your connection to a proxy server. If you will be able to connect to a Wi-Fi portal while in safe mode, then that's a sign that one of your apps is to blame. To fix it, uninstall app until the issue is gone. To boot in safe mode, follow these steps:
Turn off the phone completely.
Press and hold the Power key.
Once 'Samsung Galaxy Note5' shows, release the Power key and immediately press and hold the Volume Down button.
The phone will restart but keep the Volume Down button pressed.
Once the phone has finished restarting, 'Safe mode' will be display in the lower-left corner of the screen.
You may now release the Volume Down button.
Problem #6: Galaxy Note 5 audio not working
The problem has been happening for quite some time but always worked afterwards, but now it doesn't work at all. The thing is, I can't do anything that has to do with audio on my phone. I can't hear audios, make videos (with my camera, on Snapchat, Instagram, nowhere). I can't record audios, hear absolutely nothing that has audio, I can't call (not through my phone, neither through Whatsapp, etc). I don't know if this has to do with a message that sometimes pops up: "Google Play services ended" (or terminated, I don't know the actual translation, it's a German phone, so it's all in German). Normally this message did nothing but these last months I have the feeling that everytime the message came up the audio started working. I looked up and of course the Google Play services has access to everything like camera, audio recorder etc. So I don't know IF this is causing the actual audio problem or not. — Karin
Solution: Hi Karin. If the phone has permanently lost its ability to use its audio functionality, the first thing that you must do is factory reset. This will not only remove existing bugs but can also indirectly help you determine if a third party app is to blame. Refer to the steps above on how to do a factory reset. Once you've done that, observe the phone for a few hours. As usual, make sure that you don't install anything  during this time. If audio will work, that means that one of your installed apps is the culprit. You must do a trial-and-error installation to see which of them is responsible.
However, if the phone's audio remains problematic during the observation period, you can assume that hardware malfunction is to blame. Contact Samsung to have the phone repaired or replaced.
---
Engage with us
If you are one of the users who encounters a problem with your device, let us know. We offer solutions for Android-related problems for free so if you have an issue with your Android device, simply fill in the short questionnaire in this link and we will try to publish our answers in the next posts. We cannot guarantee a quick response so if your issue is time sensitive, please find another way to resolve your problem. 
If you find this post helpful, please help us by spreading the word to your friends. TheDroidGuy has social network presence as well so you may want to interact with our community in our Facebook and Google+ pages.