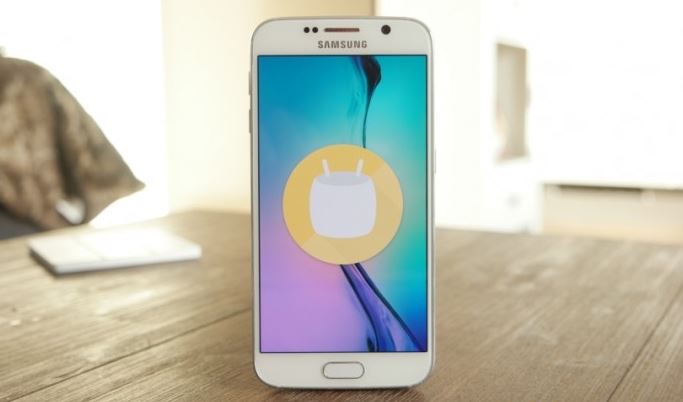 Hello TheDroidGuy community! Below are software-related problems and solutions for the #GalaxyS6 that you may find helpful. This post also includes three #Marshmallow -related problems so if you're one of the unlucky users who encounter problems after an update, the solutions below may remedy the situation.
If you are looking for solutions to your own #Android issue, you can contact us by using the link provided at the bottom of this page, or you can install our free app from Google Play Store.
When describing your issue, please be as detailed as possible so we can easily pinpoint a relevant solution. If you can, kindly include the exact error messages you are getting to give us an idea where to start. If you have already tried some troubleshooting steps before emailing us, make sure to mention them so we can skip them in our answers.
---
Problem #1: Mobile data connection on Galaxy S6 stops working after Marshmallow update
Hello. I have a difficult one for hard core troubleshooters and Android experts… a friend told me you could be my last chance….
Last weekend I let my Samsung Galaxy S6 upgrade to 6.0.1 and I have lost mobile connectivity (Proximus – Belgium)
The phone is with a Proximus (Belgium) SIM card, but operating in roaming (not in Belgium at the moment). Roaming is enabled. The phone was operating in roaming before for several months and in different countries, never a problem, And to complete the roaming picture, the phone was sitting in the same country (Hungary) for a week before the Marshmallow upgrade: mobile data was perfectly working. ONLY after the upgrade did it stop working.
One last information about the roaming picture: before and after the upgrade the local provider I have been roaming on is Vodafone-HU.
Concerning all other phone functions: everything is working as usual, only mobile connectivity (any: 2G, 3G, 4G) is affected. I can make and receive phone calls, I have Wi-Fi connectivity, et cetera.
Now another peculiar symptom: if I leave the Network Mode in LTE/3G/2G (auto connect) the phone won't connect at all to mobile data. Let me explain: If I check the SIM (About Device>Status> SIM cart Status) it shows:
Mobile Network type HSUPA
Mobile network state: Connecting
Service State: In service
Roaming: Roaming
If I manually select the Network Mode to 2G everything looks good:
Mobile Network type EDGE
Mobile network state: Connected
Service State: In service
Roaming: Roaming
But even in this case I still have NO MOBILE DATA connectivity.
I performed a network reset, a factory reset; I reconfigured the APN, problem is still there. I swapped my Proximus card with another: I have mobile connectivity in both devices! In other words my Proximus card works in another phone (I have mobile data) while at the same time another SIM card works in my Galaxy S6 (I have mobile data).
A possible incompatibility with the latest baseband release and Proximus? That would be hard to believe and easy to find on internet forums… but nothing.
I went to a Samsung specialized shop and the situation became even more puzzling.
We tried my Proximus SIM in another Samsung S6 (Edge) with 6.0.1: it did not work either. The same Proximus SIM however worked (there was mobile data) in an iPhone 5s
The only additional hypothesis we could formulate is that my SIM might be too old and incompatible with the latest (baseband) release.
I ordered and received a new nanoSIM from Proximus. The problem stayed the same.
Any help or suggestion on how to further approach the troubleshooting is deeply….. deeply appreciated 🙂 — Michele
Solution: Hi Michele. The reason for the problem is not with the SIM card. There may be an incompatibility problem between the current baseband version of your S6 and Android. As you can see, a smartphone like your S6 has multiple chips inside but the two major ones include the Application Processor (AP) and Communication Processor (CP), also known as your phone modem. Depending on your phone model, the AP and CP may be housed separately or combined in the same physical chip. The important thing to remember though is that each chip runs an independent OS (operating system) from each other (although their main aim is to work harmoniously). The AP runs Android OS while CP runs an independent code or operating system that works with communication protocol stacks of wireless carriers.
When Google updates Android (or release a major version like Marshmallow), hardware manufacturers that build CPs like Qualcomm, Samsung, or Intel, are supposed to also roll out an update for their chip's firmware to make them run in sync with the phone's OS. In other words, the recent update your S6 received should have already contained both Marshmallow from Google and the modem's newest firmware.
This is where the issue probably lies. We say probably because there's no way for us to know for certain if it's the case. The problem you describe as well as the symptom presented seem to point to this issue though. In an ideal world, your S6's modem firmware should automatically be upgraded together with Android update but it doesn't happen at times. If you did not root your phone or flash any custom ROM on it, there's no way for you to manually update to the latest baseband version. You have to call your wireless carrier/Samsung for direct assistance on how to install a new firmware or a phone replacement.
Problem #2: Multiple issues on Galaxy S6 after it was updated to Marshmallow | Battery drain issue, Wi-Fi gets disconnected when screen is locked, slow performance after updating to Marshmallow (Android 6.0)
Issues since Marshmallow. Battery life is appalling. Wi-Fi doesn't connect when locked; needs to 'wake up'. Phone is slow. Vibration settings do not always stay as they should. Notifications don't work like they did; as in they don't always display if I've got emails or texts. Settings are correct though. To hangup a phone call, I have to press red button twice, or even three times occasionally.
It's like it's delayed.
In addition to this, my Gear S2 classic constantly detects my driving as cycling.
Cannot seem to stop it.
Samsung have changed their Gear App store now, and you can't search for apps by categories.
Really bad move, on a device which is already really poor for apps.
No social media etc. The apps are disappointing big time.
Think that sums it up for now.!! 😉 — Chris
Solution: Hi Chris. Android Marshmallow, despite having been released officially, is still developing at this time so it can be expected to create conflicts with some apps. It may or may not be the sole reason for these problems though. Switching to a major Android OS, like the update from Lollipop to Marshmallow, can be messy because apps designed to work with the previous OS may not be updated themselves. Even if you set apps to automatically download an update, some of them may remain not fully optimized to work with Marshmallow as their developers don't intend them to be, or simply fail to build required adjustments. In other words, apps must be updated as well in order to minimize compatibility problems with the new operating system.
We don't think Marshmallow is poorly coded but if there are weird problems after updating, the general rule of thumb is to wipe the cache partition first, then perform a factory reset if nothing changes. If these two solutions won't fix any problem with, say, a particular app, then it's an indication that that app may not be built for Marshmallow, or needs an update in order to work with it. The battery drain problem you are experiencing can be one of the manifestations of apps having conflicts with the new OS at this time.
For reference, below are the steps on what you need to do.
Wiping the cache partition of Galaxy S6
For minor firmware-related issues brought by apps and firmware updates, wiping the cache partition often does the trick. It's because this procedure will literally delete all cached files in the cache partition, which will force the system to create new ones during the next boot up.
This procedure is also very helpful in fixing issues like random reboots, boot loop, stuck during boot up and random freezes after updates. Here's how you wipe the cache partition on your S6:
Turn off the device.
Press and hold the following three buttons at the same time: Volume Up key, Home key, and Power key.
When the phone vibrates, release the Power key but continue to press and hold the Volume Up key and the Home key.
When the Android System Recovery screen appears, release the Volume Up and Home keys.
Press the Volume Down key to highlight 'wipe cache partition.'
Press the Power key to select.
When the wipe cache partition is complete, 'Reboot system now' is highlighted.
Press the Power key to restart the device.
Restoring default settings via Factory reset
Factory Reset and Master Reset offer the same results, although the latter is more thorough considering it doesn't just delete everything but also reformat the data partition where most system files are saved. You can also use this procedure in case you cannot access Settings or if the phone cannot boot up successfully into Android GUI.
You will be required to boot in Recovery Mode just like wiping the cache partition as it is there you can find the option for the reset.
Turn off your Samsung Galaxy S6.
Press and hold the Volume Up, Home and Power keys together.
When the device powers on and displays 'Power on logo', release all keys and the Android icon will appear on the screen.
Wait until the Android Recovery Screen appears after about 30 seconds.
Using the Volume Down key, highlight the option, 'wipe data/factory reset' and press the Power key to select it.
Press the Volume Down button again until the option 'Yes — delete all user data' is highlighted and then press the Power key to select it.
After the reset is complete, highlight 'Reboot system now' and hit the Power key to restart the phone.
For your feedback regarding Gear App Store, consider contacting Samsung itself so they can do necessary changes on their end.
Problem #3: Pre-owned AT&T Galaxy S6  won't update Android OS
Hi guys. Firstly your site is amazing. Thanks for sharing.
I have a Samsung S6 Edge that I bought here as a used handset. It was an original AT&T unit, uprooted. The security code was accessed and the card now carries a local 4G SIM without issue. The problem lies in the Android updates.
I am aware that AT&T have issued several patches and update for Android but no matter my unit says that there are no new updates, check back in 24 hours etc…
How do I get my unit to update in lieu of Marshmallow now becoming available? I don't even have 5.1.1  yet. 5.0.2 is where I am at. Please help… Without resorting to resetting the factory settings what can I do to make my handset "current"?
Thank you for any help. — Simon
Solution: Hi Simon. Some carriers only roll out OTA (over-the-air) updates if a device is still  valid or registered in their system. If you are no longer using an AT&T SIM card at this time, or if the original owner of the phone has already deregistered the handset from AT&T's system due to non-payment or severance of contract, then there's no way for you to update that device via your current carrier. Your best bet is to manually flash a stock ROM. Keep in mind though that doing so can be risky; it can make your phone an expensive paperweight.
There are many online guides that you can find via Google but if you're not familiar with flashing or rooting, make sure to research more about them first before doing them. We don't usually recommend rooting or flashing as they can not only brick a phone, but can also compromise the security of the device. If you think that you can live with the consequences, then go ahead and do it.
Problem #4: How to unroot a Galaxy S6
My phone shut off one day, and would not start again. Long story short: it's been sent back from Samsung (warranty) with the notification that it has been 'rooted', and there is 'unauthorized software', therefore I must pay 500 clams to get it repaired.
That being said,
I am of an older age, and I am not as tech-savvy as I used to be;
I do not know how to use most of the apps on the thing (nor do I really wish to; I'm a simple gal);
I have looked up what 'rooting' is, and I am still rather clueless; all I know is that I didn't do it;
I absolutely refuse to pay for something that I have not done, especially since I do not have 500 clams burning a hole in my pocket.
I am not what you can do for me, but…help me, DroidGuy, you're my only hope!  😉
Regards. — Barbara
Solution: Hi Barbara. Android operating system limits users from accessing critical system files in order to:
prevent accidental software modifications that might impact the device's functions, and to
minimize the risk of compromising personal data.
This means that Android users does not have complete access to all folders and files on their device. To circumvent this limitation, "rooting" must be done. Rooting is basically a process of giving a user total access to every folder and files previously locked by Android. When you say a device is rooted, it means that a user has access to system files. It also means you can run applications that needs access to special system settings not readily available in an unrooted phone. While rooting is not entirely illegal in most countries, it does open a device to more security risks.
Wireless carriers do not provide rooted phones so if your handset came from your own service provider, somebody must have rooted the phone without your knowledge. Is it possible that someone you know may have rooted your phone without your knowledge? Rooting is a relatively easy process and anyone with a computer and an internet can easily do it.
The good news is if rooting is relatively easy, the unrooting process can be easy as well. If the only reason why you need to pay Samsung for a repair is because of rooting, you can actually unroot your device and restore the original software to factory.
The simplest method to unroot a device is by installing a carrier-provided Android update. Head to Settings>About device and check if there's a software update available. If there's no available update to download, the other way is to follow online resources by searching for topic in Google like "how to unroot a galaxy s6". Google will provide plenty of sites to help you.
---
Engage with us
If you are one of the users who encounters a problem with your device, let us know. We offer solutions for Android-related problems for free so if you have an issue with your Android device, simply fill in the short questionnaire in this link and we will try to publish our answers in the next posts. We cannot guarantee a quick response so if your issue is time sensitive, please find another way to resolve your problem. 
If you find this post helpful, please help us by spreading the word to your friends. TheDroidGuy has social network presence as well so you may want to interact with our community in our Facebook and Google+ pages.