YouTube is one of the most widely used apps in the world today. While most users find it to be a useful repository of informative videos, there are a handful of users (like me) who use it for music and some audio files that you can't find elsewhere. If you're using YouTube to listen to a podcast or something, the chances are that you don't want to check out the video, because it's mostly blank. So for scenarios such as this one, it makes all the sense in the world to use it simply as a music player.
Not to mention the amount of battery that is required to keep the display running through the course of a long podcast or any other audio file. But using this as just a music player has its own set of negatives. First and foremost, you won't be able to listen to music when you turn off the display. Since it's basically running on an app, YouTube has made sure that it doesn't work when the screen is turned off. While a standard music app can work even when the display is off, YouTube simply doesn't work that way, and with good reason.
So how do you get rid of this nagging issue? Well, there are multiple ways to make that happen. There is the official route and the not so official method to achieve audio playback from YouTube when the screen is turned off. Let's take a look at some of these options.
How to listen to YouTube music with screen off in 2017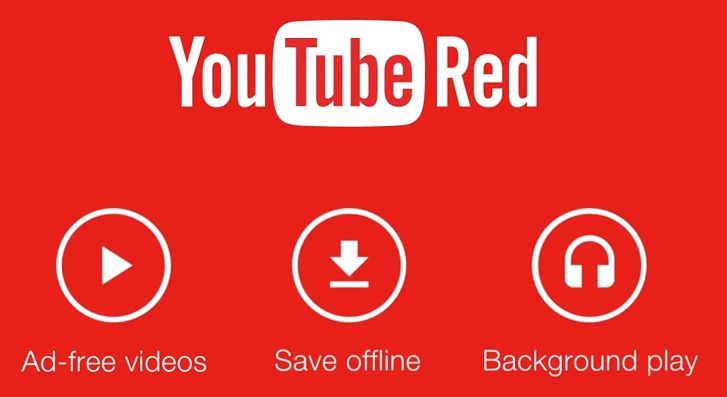 Getting a YouTube Red subscription
This is the official route that we spoke about above and involves paying $9.99 per month as subscription fees. With YouTube Red, you will be able to listen to audio even when you're out of the app, and even when the screen is off. For some case scenarios, paying $9.99 seems well worth it, especially if most of your music needs emerge out of YouTube. However, if you're only a casual listener, paying so much doesn't quite make sense. With YouTube Red, you will have the liberty to do as you please with YouTube, without being held back by any of the aforementioned restrictions. This is what makes this a pretty exciting service for all, and we cannot recommend it highly enough to users.
Playing audio while the screen is off is not the only trick that YouTube Red brings to the table, however. You will also get rid of adverts, and even gain access to some exclusive video content in the near future. YouTube is teaming up with content creators to churn out some original content in the coming months.
Keeping this in mind, paying $9.99 doesn't seem like all too much. We all know how annoying some of these YouTube ads can be. So to get rid of that while also bringing the ability to play music with the screen off is pure bliss. Having tried the feature personally, I can say it has changed my YouTube experience overall. It's basically like a pro subscription of YouTube with all the features that you asked for. One limitation with this service is that it's not available everywhere right now, so you will have to look carefully before spending your hard earned money. You shouldn't have any trouble accessing the service if you happen to be located in the U.S., though. YouTube has a dedicated page which gives you a list of countries where the service is available, so be sure to have a look at that list beforehand.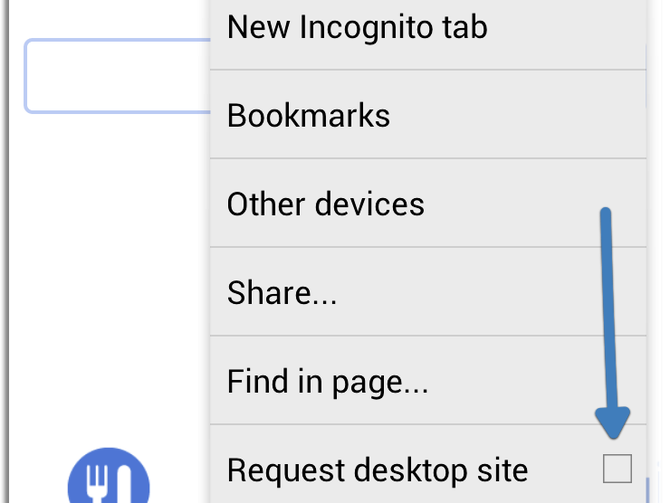 Using Mozilla Firefox or Google Chrome on your Android device
Now that we've discussed the official way to get YouTube working on your device when the screen is off, let's talk about a not-so-official workaround for this issue. It's pretty simple really, as you merely have to play your favorite videos using the Firefox or Chrome browser on your Android smartphone or tablet. You will have to enable the "Request Desktop site" setting from the menu on Chrome, and you should be good to go. When you lock the screen in the middle of the video, the audio can be resumed from the lock screen. While Firefox doesn't allow you deeper controls such as pause/play once it's been enabled, Chrome lets you do all this. Knowing that this was possible from the default Android browser is a bit of a surprise, isn't it? This workaround can also work on Chrome for iOS, for those wondering.
Although this seems like a very good way to get music to play on YouTube when the screen is turned off, it's important to note that it won't work all the time. This means that it's not always consistent. We also have to be mindful of the fact that the performance of this feature is sometimes dependent on the kind of device you own. So if you find that you can get it to work on your smartphone, you shouldn't be surprised if it doesn't work on your friend's phone or vice versa. Another key aspect to keep in mind here is that you won't be able to switch between apps while the music is playing on YouTube. I've found it to work on a number of occasions using Chrome on Android, but not everybody might have the same kind of luck.
So what's the workaround for this? Well, it might help to simply get a YouTube Red subscription for your YouTube account. This will not only allow you to turn off your screen in the middle of audio playback, but also let you switch between apps. In essence, getting the $9.99/month subscription will transform YouTube into a music app with access to millions of videos and content (ad-free). As far as I'm concerned, the pros outweigh the cons here. However, if you're still pretty tied up on spending money to have this feature on board, it could help to try out the browser workarounds mentioned above. The feasibility of these features cannot be guaranteed, however.
So here's the bottom line, if you're not particularly interested in spending $10 every month to have the peace of mind of ad-free and uninterrupted music playback, using Chrome or Mozilla Firefox on your Android device might be the only workaround. But for everyone else, this is as simple a solution as you can ask for, so don't wait up and make sure you enable YouTube Red on your account right away.